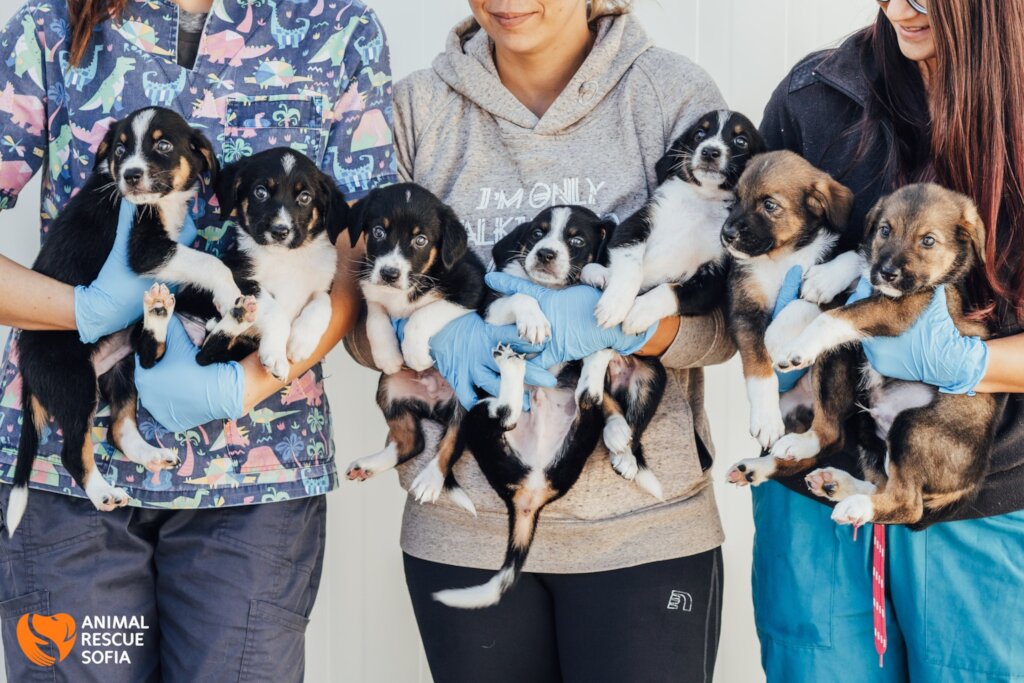 With the support of donors of Animal Rescue Sofia, in the period of March 13th – December 31st 2022, Franzisca Veterinary Clinic admitted for treatment 194 dogs and cats, while also looking after the animals placed in the shelter run by the organization. Our vets were able to perform a total of 8 132 manipulations, treatments and surgeries. We rehomed 140 rescue dogs and cats.
Here are just some of the stories of the many dogs and cats that we helped during the reporting period:
Gandalf
Gandalf lived on the streets of a small city in south-west Bulgaria. He was a young dog, very cuddly and lovable, but had crooked front legs. When we were first asked to help him, there were no places in the clinic of the shelter, so Gandalf had to continue his life on the street. We hoped that being the lovely creature he was, somebody would be willing to help him. Two months later, we received another report for the same dog. Nobody had taken or saved him and he was still waiting for us to rescue him. Once we had a place for a new incoming patient, we immediately arranged for Gandalf's arrival.
Gandalf didn't have infectious or vector-born diseases when he came to the shelter, but was clearly malnourished. The deformity in his front legs also made walking very difficult and painful for him. The orthopedic examination revealed that Gandalf needed corrective surgeries, so that he could walk properly again, without feeling pain. Gandalf went through two successive orthopedic operations that fixed the deformities. While recovering, he showed everybody in the shelter what a wonderful, sweet and lovable creature he was.
While still in recovery, he stole the hearts of his special people and joined their family several months after finding rescue in the ARS shelter. Gandalf and his adopters are now all very happy together.
Blueberry
Blueberry had a hasty and emergency entry at our shelter, after being hit by a car, when she was only four months old. The X-Ray diagnostics revealed that she had pelvis and femoral head fractures, but luckily, no spine injuries.
The orthopedist consultation confirmed that while the pelvis fracture would heal by itself, thanks to Blueberry's young age, the femoral head needed urgent surgery. Blueberry was operated on the very next day and placed in the clinic of the shelter for post-operative recovery. The period of limited movement didn't affect her vigor and enthusiasm and after a ten-day cage rest, she was as cuddly, playful and energetic, as any ordinary puppy would be.
Seven months after her admission to the shelter, Blueberry travelled to Germany to be rehomed by a partner organization. She is now happily adopted and enjoys the life of a loved pet.
Mama Helena and her pups
Mama Helena came from a municipal shelter in Sofia, where she was placed along with her five young puppies. At the municipal facility, she couldn't receive any treatment for the pain and suffering, coming from an injured leg that had healed wrongly. She had been probably hit by a car, while still living on the streets. One of the hind legs was terribly dislocated and had healed in a badly displaced position. Helena couldn't use it at all and was clearly in discomfort from the leg sticking up in an unnatural position.
When mommy and the pups came to the shelter, Helena's clinical examination revealed that she was suffering from several parasitic and vector-born diseases: demodicosis, giardiasis, heartworm, anaplasmosis and ehrlichiosis. We didn't even know how she had survived through the pregnancy and breastfeeding of 5 well-fed puppies.
We treated the diseases one by one and took X-Rays of the injured leg. It turned out that the leg couldn't be saved, but although Helena was feeling pain, it could not be amputated at that time, as she was too fragile and ill to undergo such a surgery.
Several months went by, before Helena was strong enough to go through the amputation. All her puppies were rehomed in the meantime.
Once Helena was fully recovered from the operation and no longer in pain, we could work on finding the best home for her. Five months after her admission to the ARS shelter, Helena travelled to Germany to meet her adopters there.
Maxi
Maxi wasstray puppy in a town in central Bulgaria. He had a car accident when he was only two months old. The person who witnessed the accident brought him to our shelter. The X-rays revealed that Maxi had fractures on the hind right leg and needed an operation. As he was a young puppy and the bones would heal quickly, it was important that he had the surgery as soon as possible. After a short preparation period, Maxi had osteosynthesis – an orthopedic surgery that fixed the broken bones with specifically designed plates.
After the surgery, Maxi had to recover in the shelter. At the beginning he was very quiet and docile, but once the leg healed and he was no longer in pain, he showed everybody what a playful and energetic puppy he was.
Maxi was adopted only a month after his arrival to the ARS shelter. He now enjoys a loving home in Bulgaria, with another dog and a cat friend in it. We makes his human family very happy.
Mama Amira and Her Pups
Mama Amira had been dumped close to a roadside restaurant. She greeted every visitor, limping amidst the cars. Obviously she had already had an unfortunate encounter with a car, as her front leg was twisted and she was holding it up at all times, which made it difficult for her to walk. She was also severely underfed and looked exhausted and withdrawn.
During the orthopedic exam, it became evident that Amira had a tendon contracture, due to an old fracture, and she also needed an arthrodesis of the wrist joint. However, the ultrasound examination also revealed that, despite her skinny appearance, she was in advanced pregnancy, so the corrective surgeries had to be postponed.
A week after arrival, Amira gave birth to seven healthy puppies. She spent two long months breastfeeding and looking after them and did wonderful job as a mommy, raising a strong and healthy litter. All of the puppies were rehomed as soon as they were fully vaccinated and castrated. One of the puppies found a home in Bulgaria, while the rest were adopted In Germany and Austria.
Once Amira had no longer young puppies to look after, we could plan the corrective surgeries for her. She first received an operation for removing adhesions on the injured leg and then a splint was put to further strengthen the operated leg. For some time, Amira attended rehabilitation sessions twice daily. A month after the first operation, two further operations followed - one alleviating the pain coming from the contracted ligaments and another one, fixing the wrist joint.
Once Amira was fully recovered and could use her leg freely, she could travel to Austria to meet her adopters there.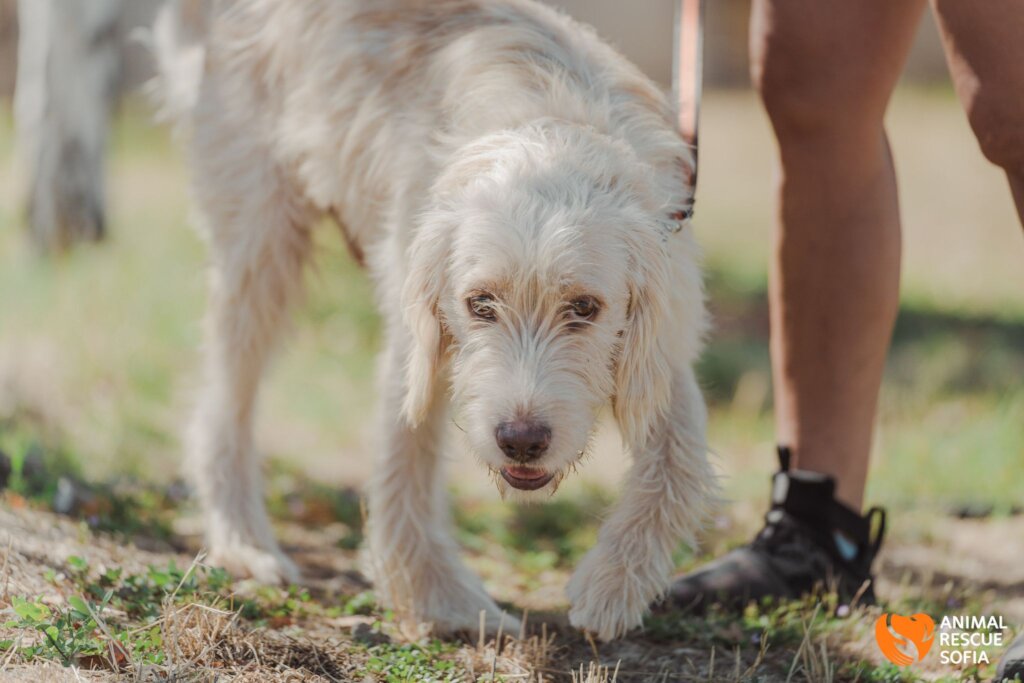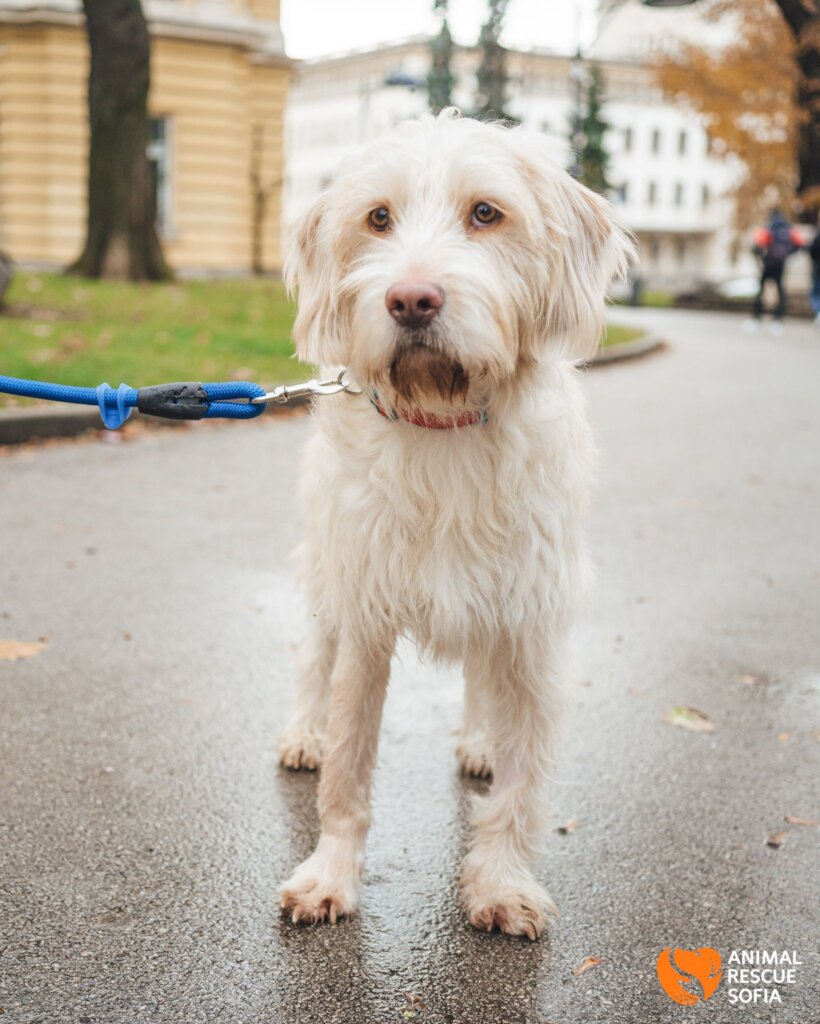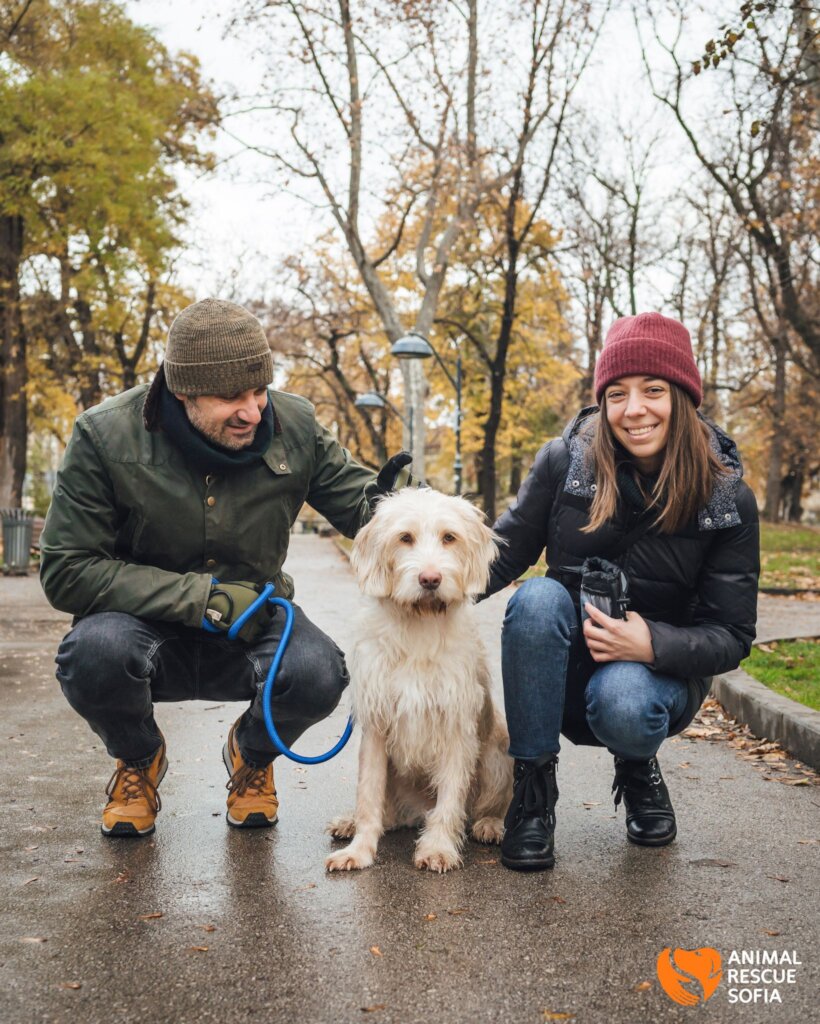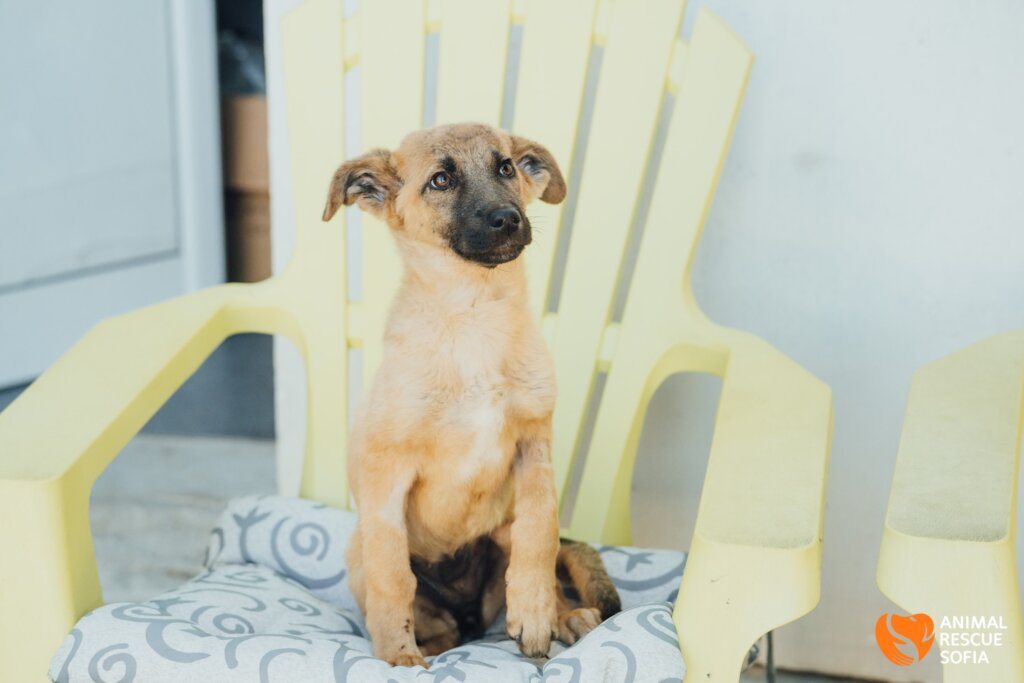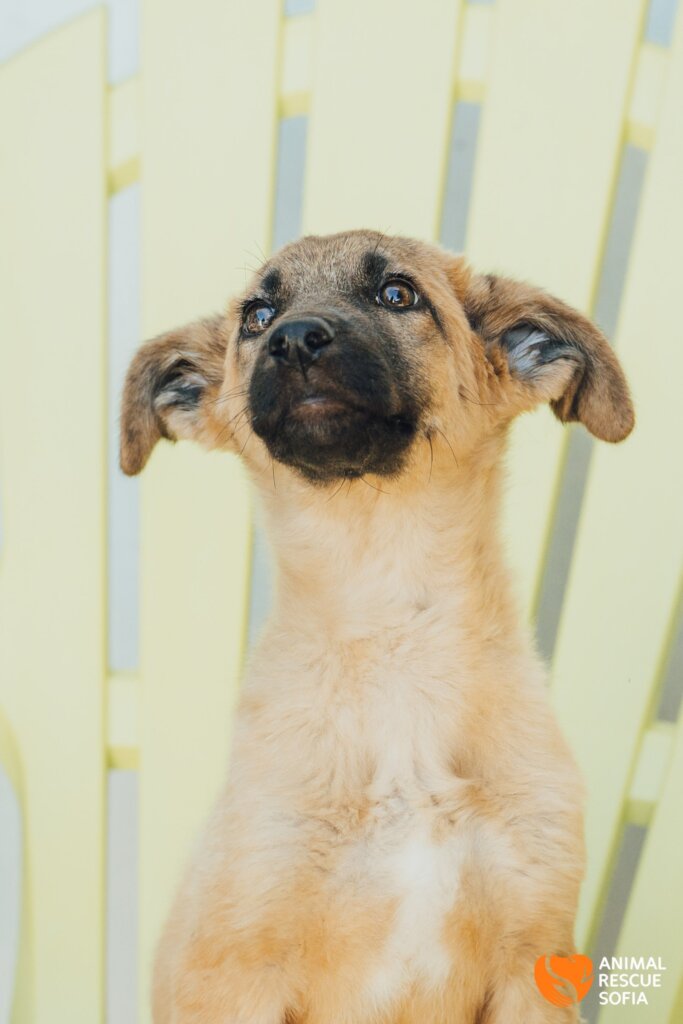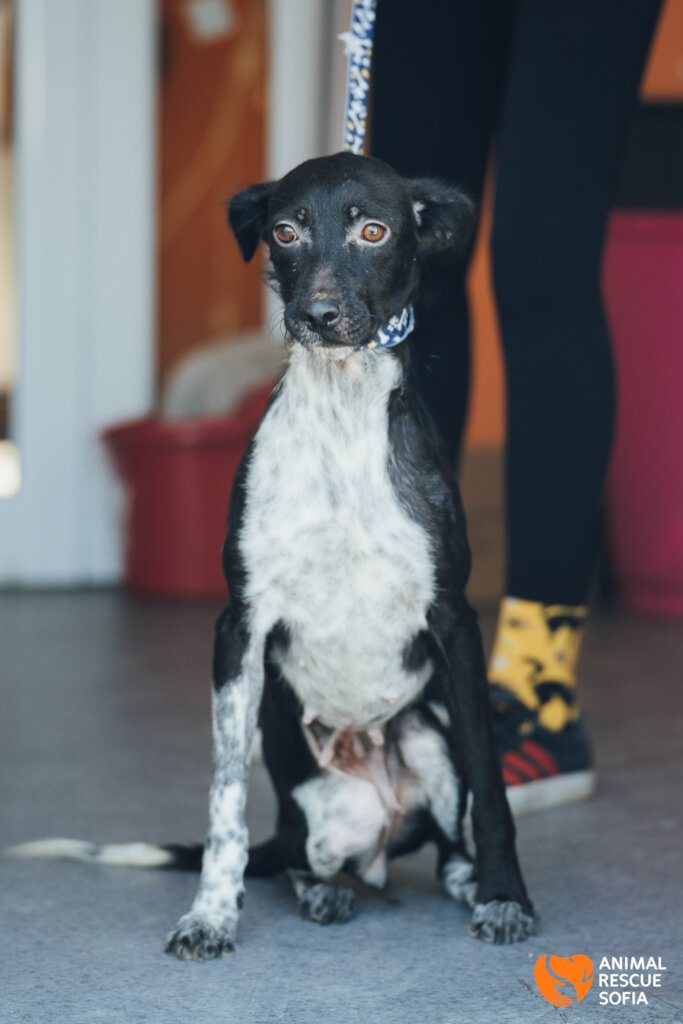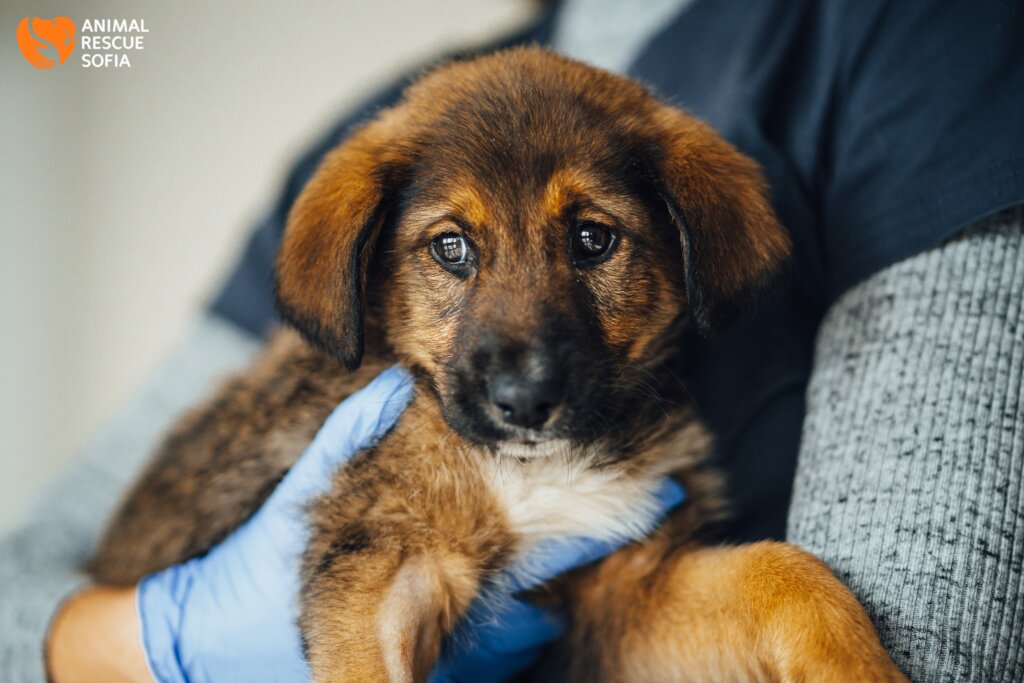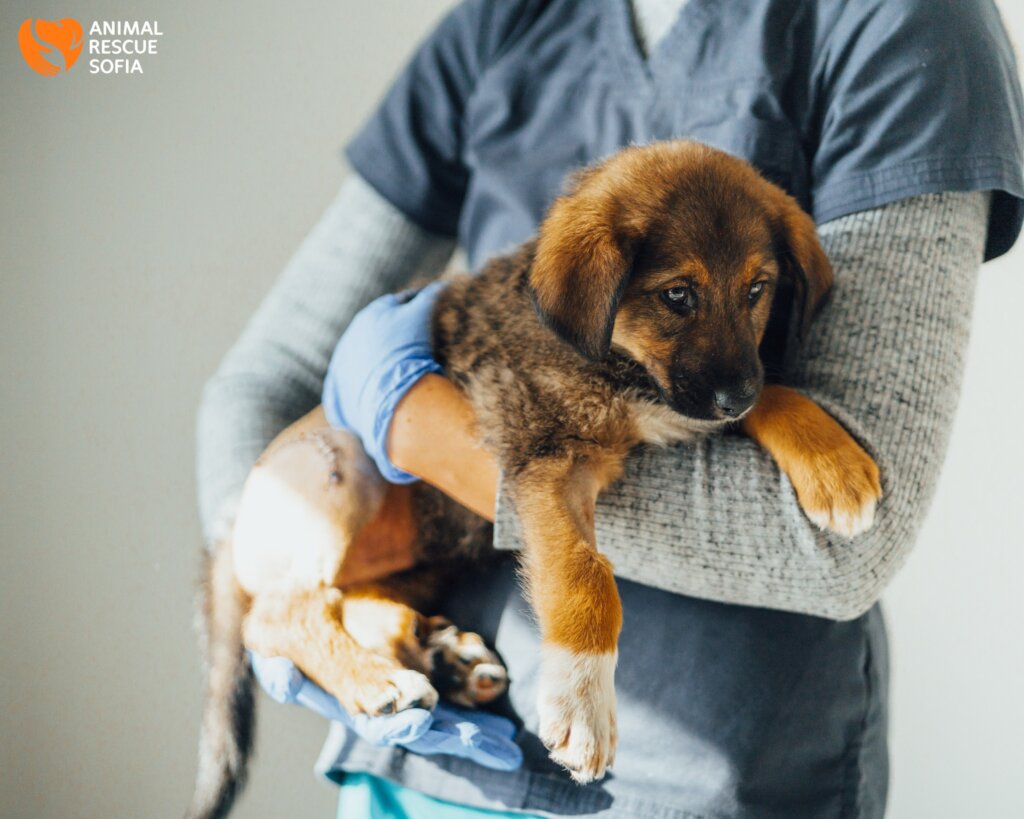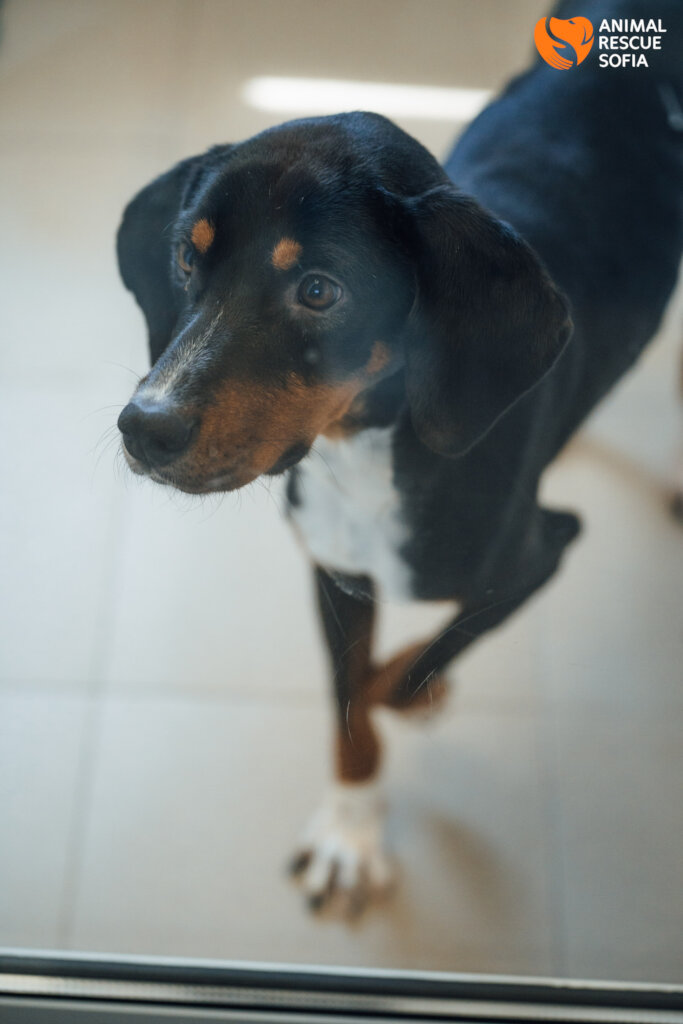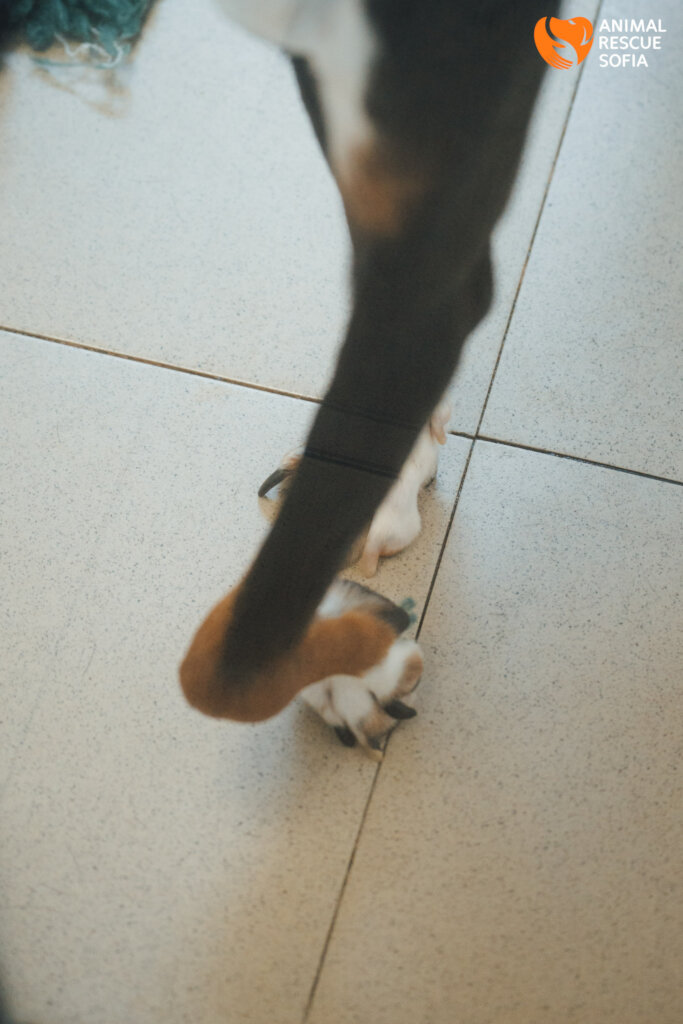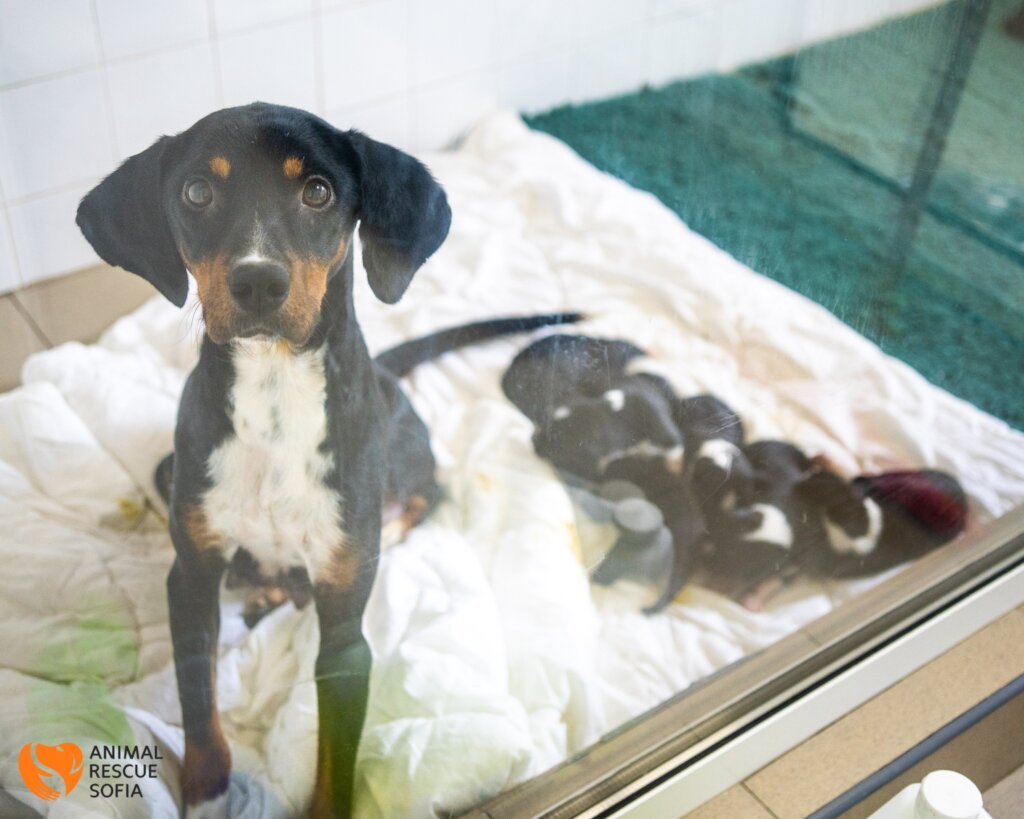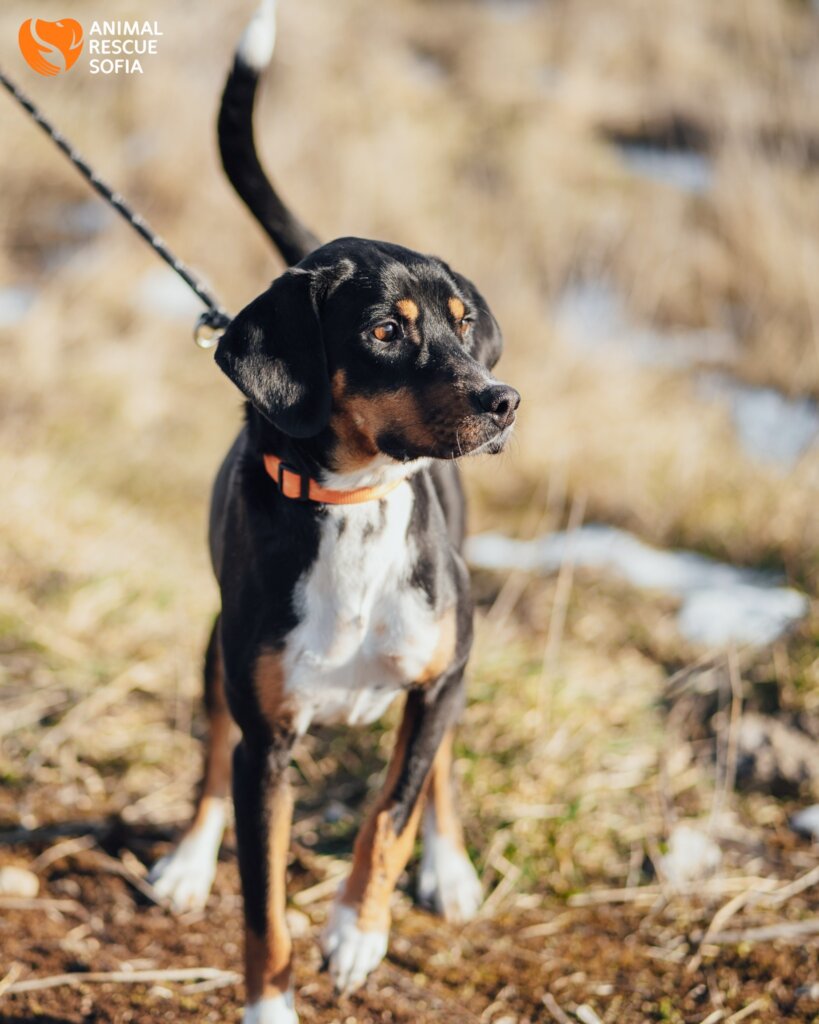 Links: