Project Report

| Jul 15, 2022
Franzisca Vet Clinic: Help Us Help Them - Report VI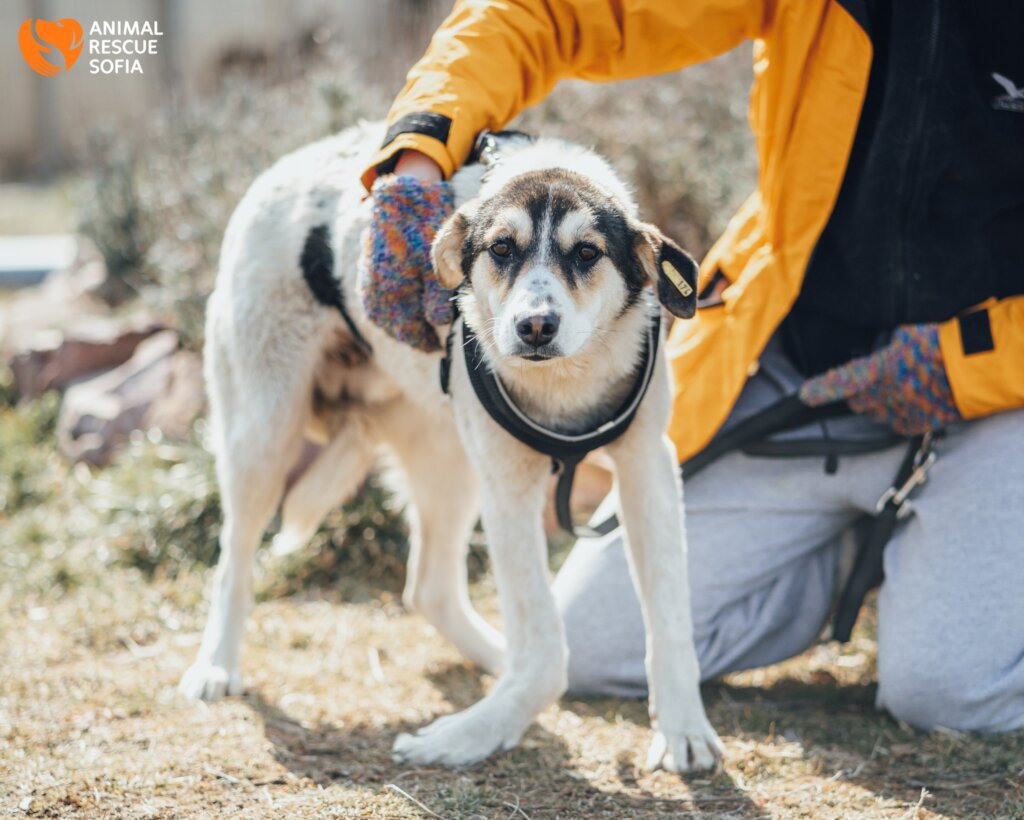 Reporting Period: 11.12.2021 – 11.03.2022
Thanks to the generous help of many donors and supporters, in the period of 11.12.2021 – 11.03.2022 our veterinary clinic admitted for treatment 131 dogs and cats, while also treating and taking care of all the animals placed in the shelter. Our vets were able to perform 3 638 manipulations, treatments and surgeries. We managed to rehome in good families 33 rescued dogs and cats.
Here are just some of the stories of the many dogs and cats that we helped in the 3-month reporting period:
Krispy
Krispy came to the Farm shelter from a small city in south-west Bulgaria. He had been neutered by the local municipal facility and returned to the street, with no attention whatsoever to the deformity of one of his front legs. It was this deformityand the sight of the poor crippled dog that became the reason why he found shelter in the Farm. Catching him on the street was quite an adventure, as Krispy didn't trust people back then and was very fearful of them. Once in our shelter, he found out that humankind could also be different, he blossomed and soon there was no trace of the shy and insecure boy.
The specialist orthopedic examination confirmed that it was a growth deformity that had heavily twisted Krispy's leg and made it completely unusable. However, exactly because it was a growth deformity, there were pretty good chances for successful correction. Krispy went through a corrective orthopedic surgery and recovered completely. He is now a jumpy and playful gentleman that enjoys his new life immensely, with no pain and on all his four legs.
His time under our care turned him into a sociable and loving dog whose company is equally desired by both dogs and humans. He is now completely healthy and waiting for his adopters in the shelter.
Noir
Noir was found running disoriented along a busy highway. He was noticed by the people in a car passing by and was very relieved to get into the car when the car stopped. When his rescuers brought him to our shelter, Noir was dehydrated, slightly anemic and with a trauma on one of his front legs that was at least a week old. We can't even imagine what he had gone through in this one week – hit by a car, in pain, hungry and thirsty, not being able to find a gap in the fence, so that he can escape the automobile hell. Noir got fluid therapy and treatment for his anemia and was referred for an orthopedic consultation. It turned out that he didn't have deep sensitivity in the fractured leg and there was nothing we could do to save the leg. After a short stabilization period, Noir had to have his leg amputated. This was a sad perspective for Noir, as three-legged dogs find adopters more rarely.
Noir is now waiting for his forever home in our shelter, but luckily, is so sweet and kind that we are all full of hopes. He is now fully recovered, although he is missing one leg, and we are more than sure that he has a wonderful future ahead.
Monica
The people who brought Monica to our shelter told us a horrifying story. They were driving across the city when a car in front suddenly stopped and threw out a tied black bag. As abandoning puppies and kittens is still something quite common in Bulgaria, the people's first thought was that it was exactly a puppy or kitten that was inside the bag. Unfortunately, they proved absolutely right. Opening the bag, they found a young puppy, not more than 3 months old, its body all covered in blood and with face heavily twisted and swollen. We didn't need an X-Ray to know that the puppy's jaw was broken in several places. Obviously, Monica had received a heavy blow in the head. If we wanted her to be able to eat by herself and to prevent the wound from getting heavily infected, she needed an emergency operation. Our vets took care of the initial medical stabilization and she was quickly sent for an operation in a referral clinic. As she was a young puppy, Monica recovered amazingly quickly and it wasn't before long that she was able to eat by herself. Gradually, she became a cheerful and jumpy puppy, no different from the other pups in the shelter.
Monica is already 6 months old and absolutely lovely. She didn't have a good start in life, but we all together managed to correct the injustice. Monica has recently been adopted in Austria where she found a family that would love and spoil her the way she truly deserves.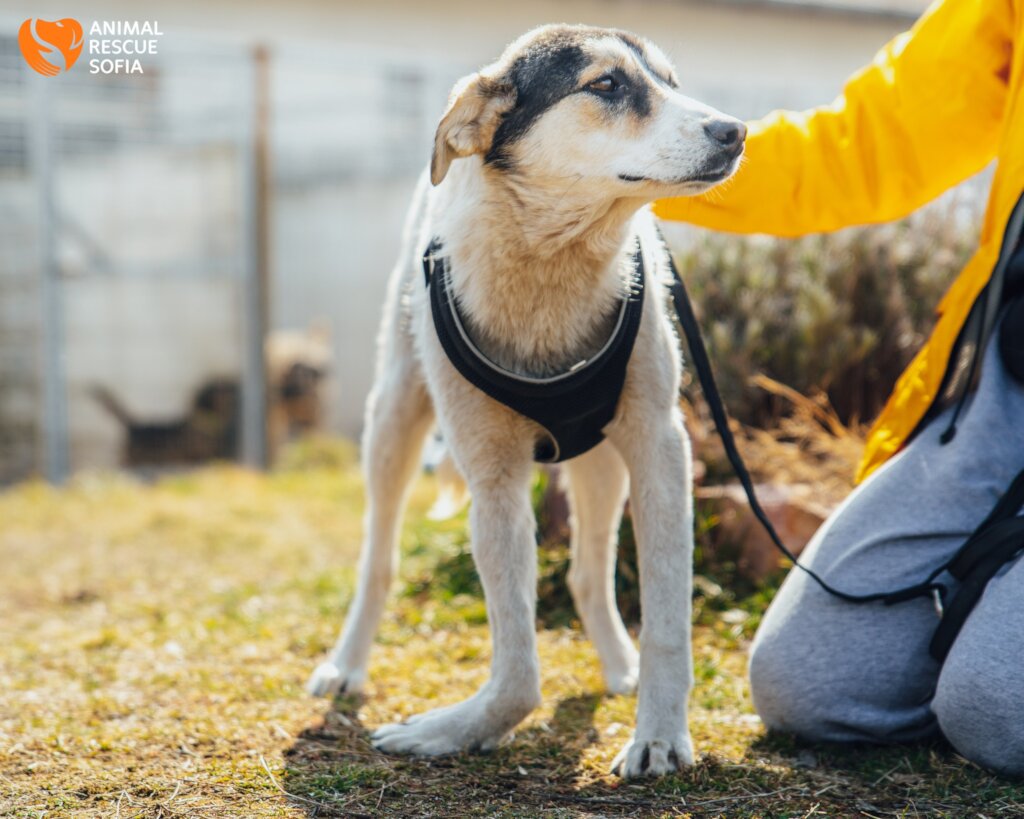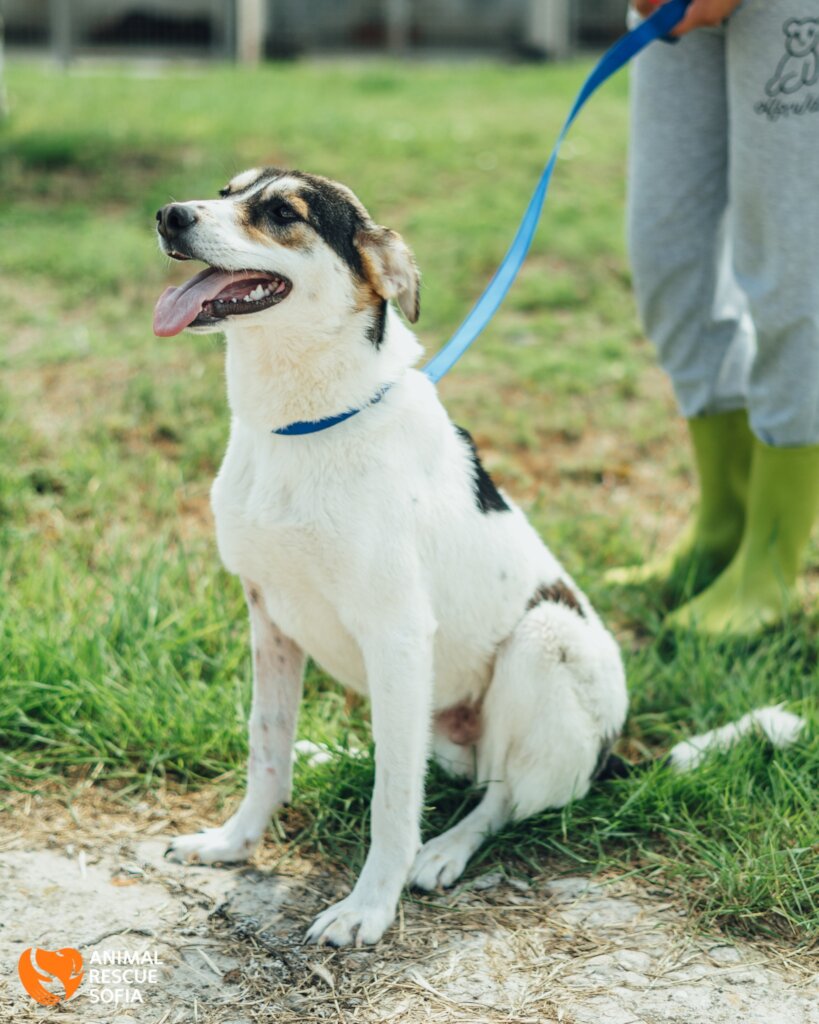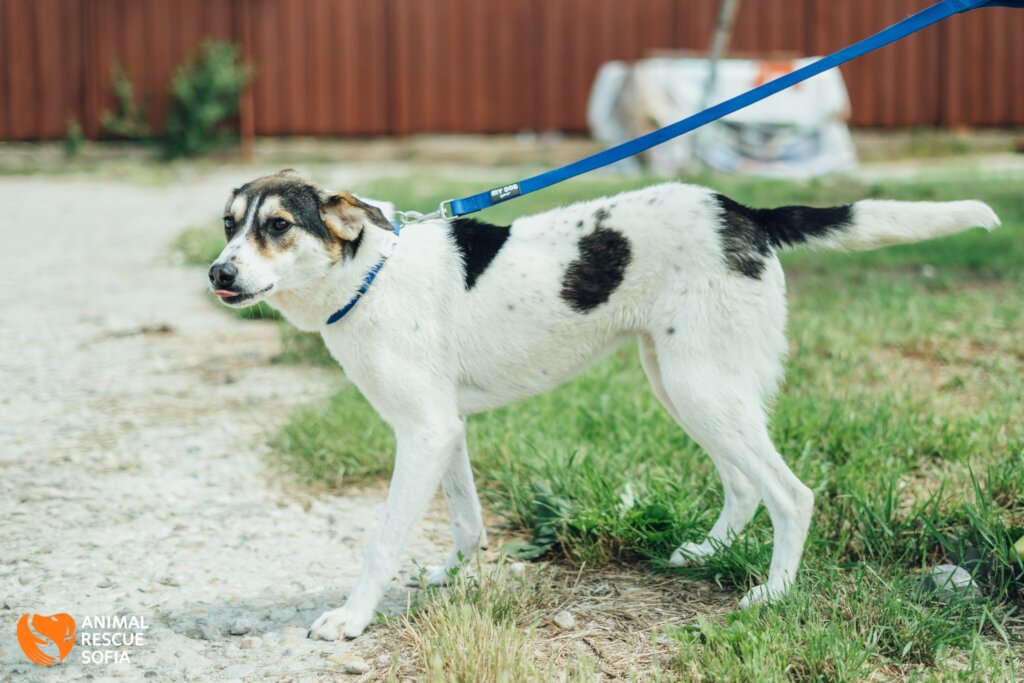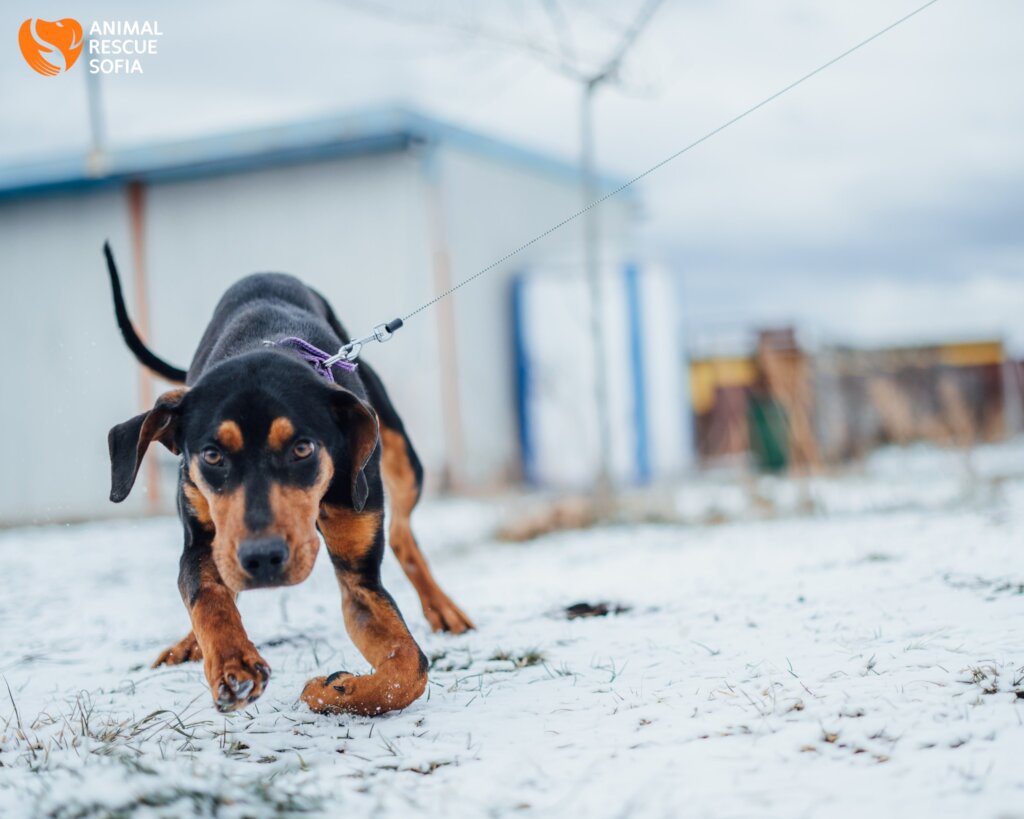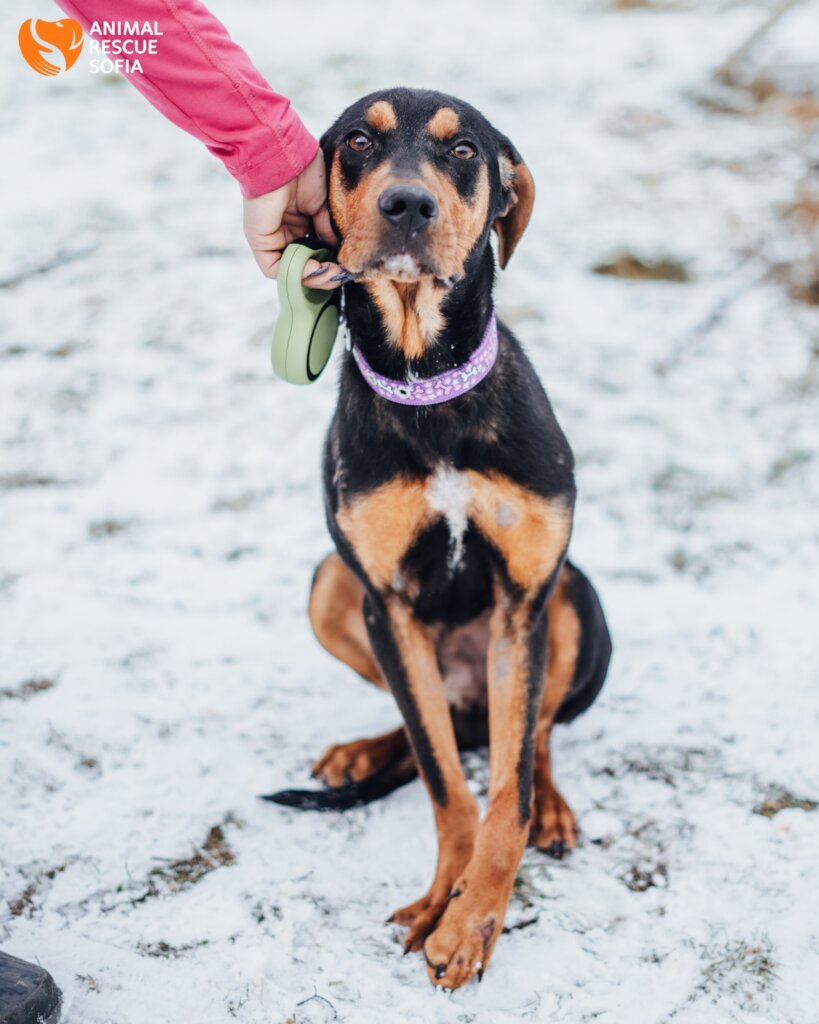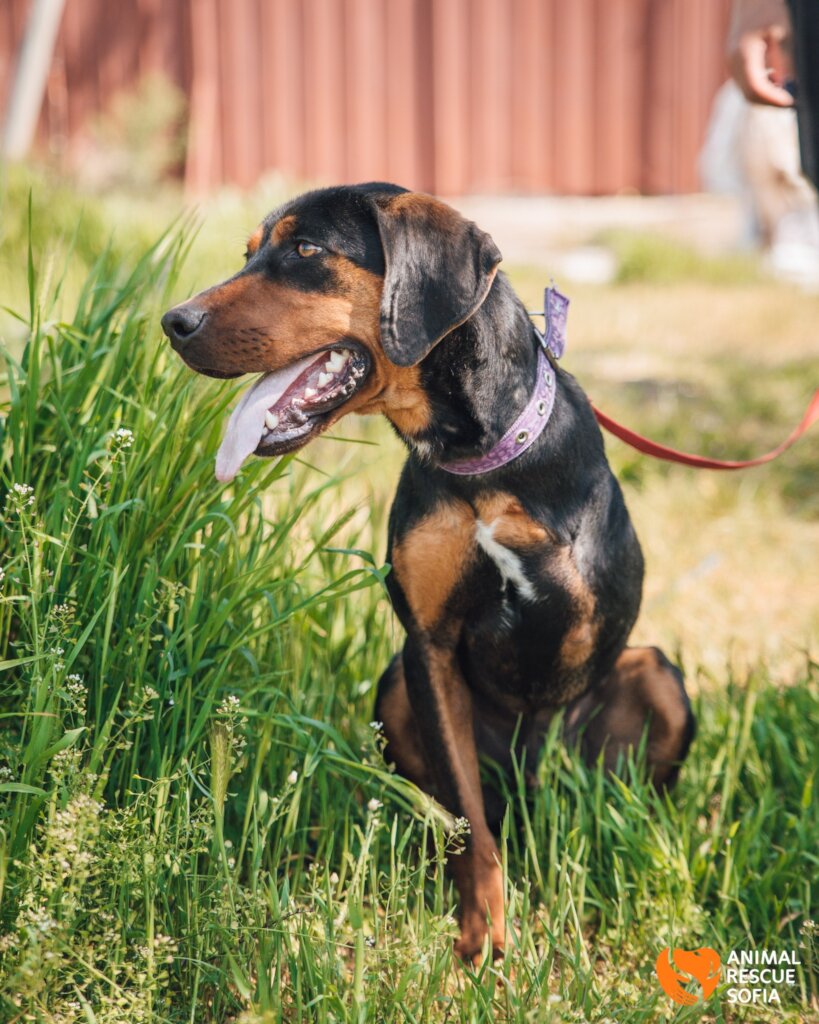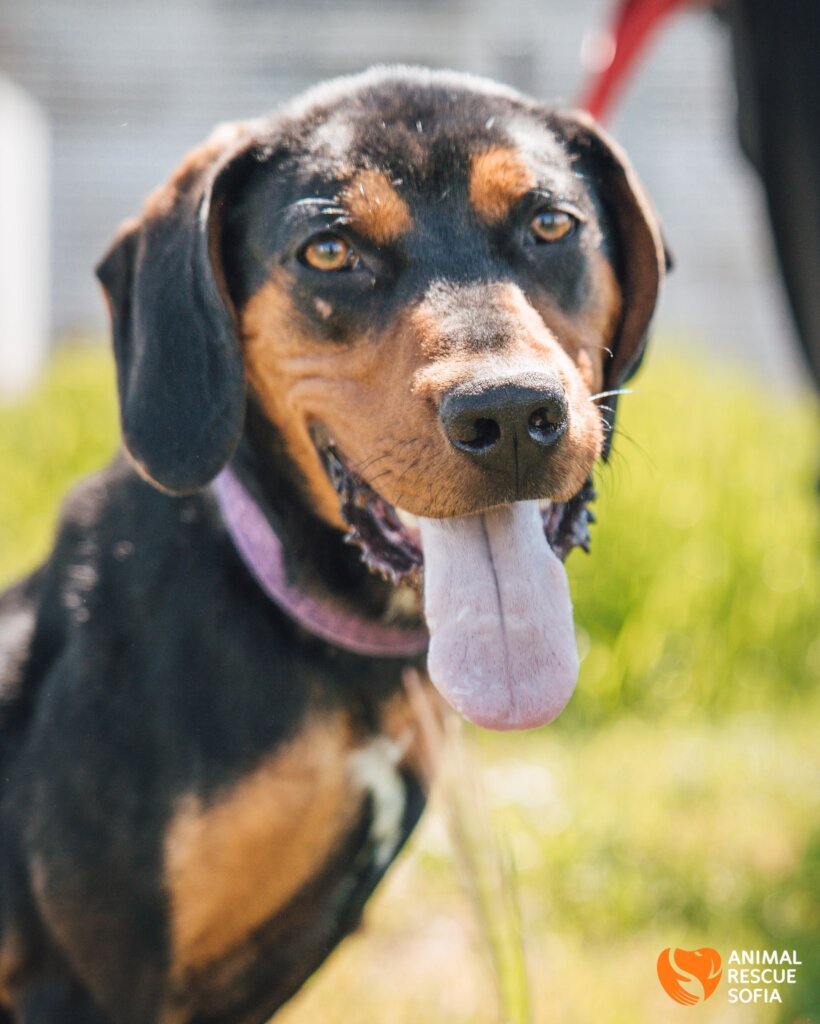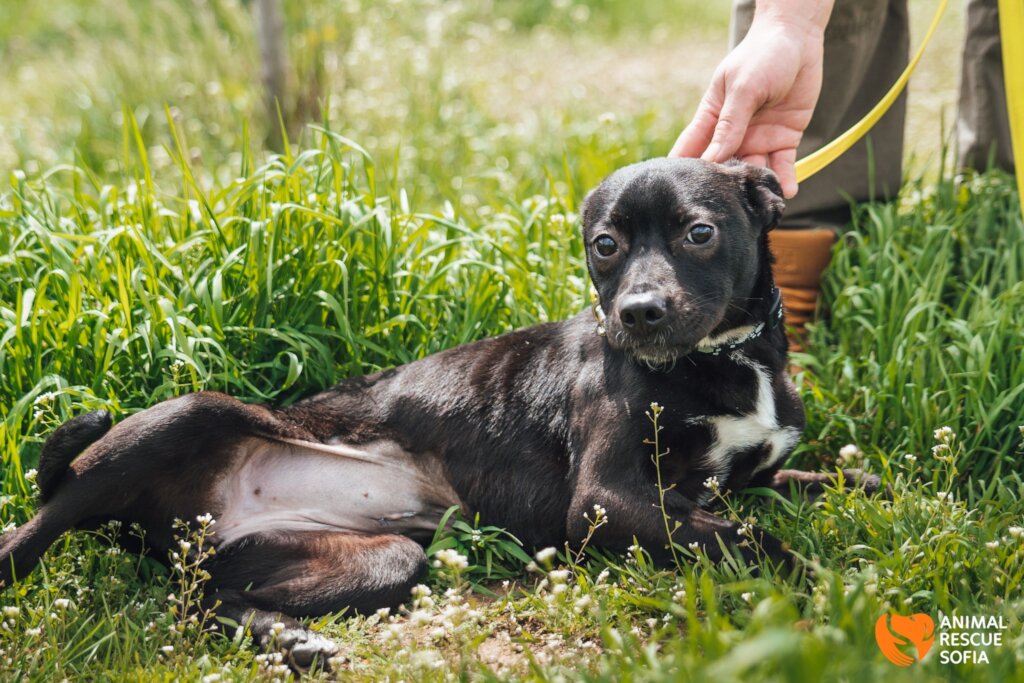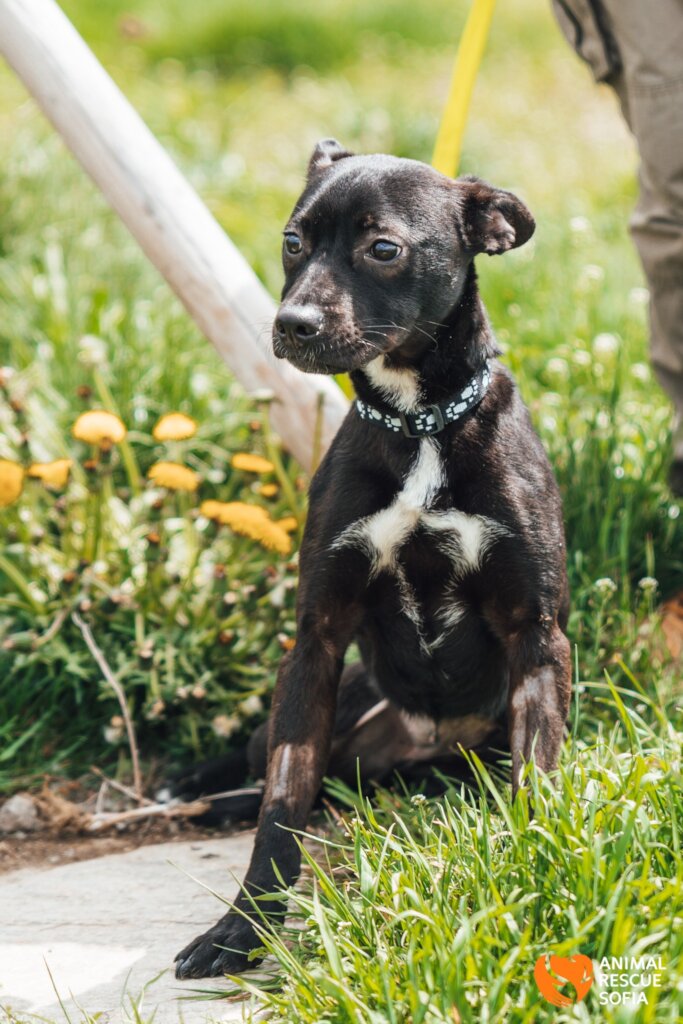 Links: