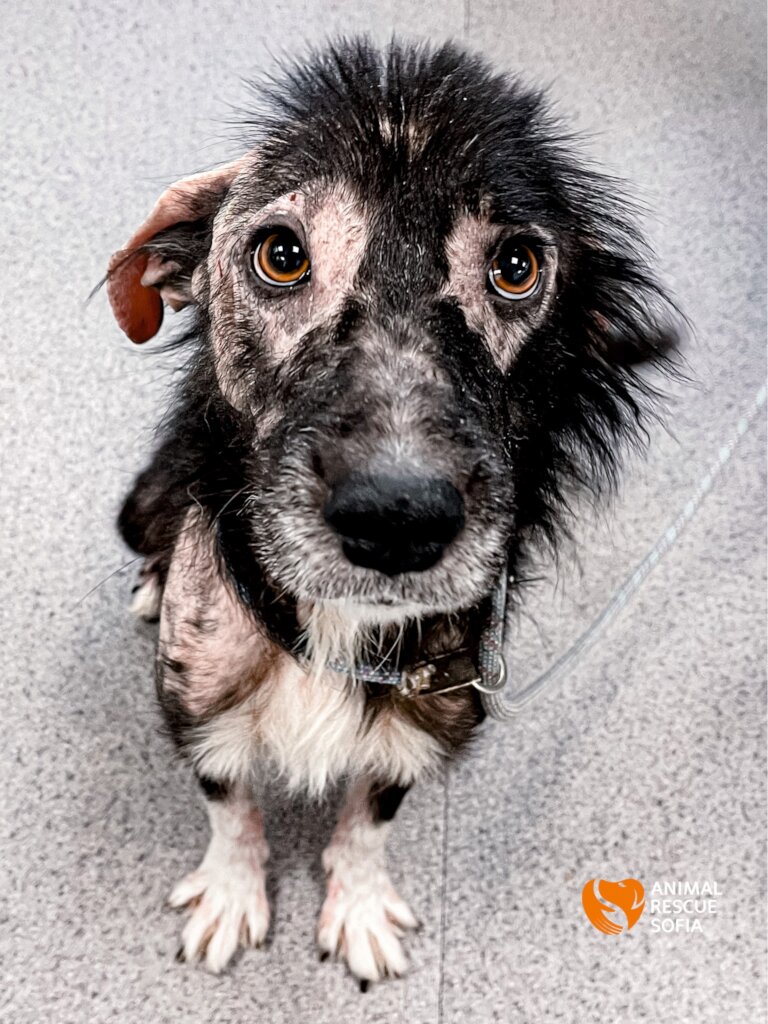 Reporting Period: 10.08.2021 – 10.12.2021
Thanks to the generous helpof many donors and supporters, in the period of 10.08.2021 – 10.12.2021 our veterinary clinic admitted for treatment 323 dogs and cats, while also treating and taking care of all the animals placed in the shelter. Our vets were able to perform 3 912 manipulations, treatments and surgeries. We managed to rehome in good families 134 rescued dogs and cats.
Here are just some of the stories of the many dogs and cats that we helped in the last months of 2021:
Mushmula
Mushmula is a 4-year-old female dog that was found roaming on the streets of a small village in western Bulgaria. When she came to our shelter, she was suffering from a severe skin condition that had caused large areas of coat loss. Life on the street must have been miserable for Mushmula, as big-sized dogs with skin diseases are particularly unwanted in many towns and villages of the country, since people are very afraid of them.
The initial tests did not find any of the typical skin diseases associated with coat loss. Mushmula did not have a hormonal problem or a bacterial infection either. Test-wise she seemed completely healthy, but her skin condition was so bad that it was giving her terrible itching and soar wounds. Obviously, life on the street and the insufficiency of food for a dog as big as Mushmula had compromised her immune system and her body had reacted in that way. Our vets treated her with anti-parasite medications, specialized good-quality food and healing baths which gradually cured her skin disease completely. Mushmula turned into a fluffy cheerful giant that nobody could recognize was the same miserable and irritated dog that originally came to our shelter. Mushmula will be soon meeting candidate-adopters in Germany.
Jerard
Jerard is a lovable small-sized dog, probably not more than 5 years old. He was found on the streets of a small town in the country, far away from our shelter.When he came to us, he was completely paralyzed and could only raise his head and just follow us with eyes. We expected that he had been hit by a car. It was with amazement that we found out after the X-rays that Jerard's bones were not broken. It was true that he had patellar luxation, but this was not the reason why he could not stand or walk. We were hoping that a CT scan and a cerebrospinal fluid check will tell us why Jerard was in the state he was. When the results came out, it became clear that he was suffering from granulomatous meningoencephalitis, an inflammatory disease of the central nervous system with very bad prognosis for survival. The chance for successful treatment was as tiny as Jerard himself, as chemotherapy could or could not influence the condition. Still, the only chance we had was to fight for Jerard's life. Several months after the start of the chemotherapy, Jerard was not only in remission, but also walking and running happily around the shelter. Although he could do that just on three legs, as the fourth one was so heavily luxated, with muscles so severely atrophied, that it could not be properly fixed. Additionally, a dog in his state would not have born the many months of recovery, following a heavy orthopedic surgery. Although one of his front legs also has a little instability because of a neurologic deficit, Jerard is now so happy that he can walk again that details about his leg deficiencies do not interest him. He is currently enjoying all the little things of life in the shelter.
Dogs with bad survival prognosis are very rarely adopted and Jerard will most probably stay with us until he lives, but we will love and take good care of him, as he is such an adorable, sweet and deserving dog.
Albo
Albo came to our clinic after he was shot in a residential area. The bullet hit his shoulder, broke the bone in many pieces and tore the nerves around the bone. Bullet particles migrated in all directions of Albo's body. The bullet itself passed through the lungs, leaving residues there as well, and finally went out after also damaging Albo's ribs.
A passer-by saw Albo lying on the street and brough him to our shelter. When he came, Albo had rapid breathing, severe blood loss, and was in serious pain because of the broken bones. Nevertheless, he welcomed our vets with purrs and caresses, as if he knew we were there to help him.
Albo was referred to an outer clinic for an emergency and long operation which handled simultaneously the lungs trauma, the fractures on the leg and the reconstruction of the nerves. Albo's recovery period was not an easy one. There were good and bad days, days that gave us hope that he will make it and days when we lost all hope. An intracellular parasite that was causing him severe kidney infection made his recovery even more difficult and uncertain. Our vets had a true battle treating the parasite and the kidney failure and gave him the best post-operative care they could. Still, Albo did not seem motivated to live. Until the day when a candidate-adopter read his story online and knew immediately that Albo was the cat she wanted to take home, no matter how many days he had left. Unfortunately, once in his home, Albo also developed an infectious disease which sent him to hospital for a second time, but he was back home just in a few days. He liked so much to be in a family and the love for his owner did miracles for his recovery. He got stronger and better each day, until we saw him up and playing with the other cats in his big family. He is now attending physiotherapy and is the favorite cat of all 4 kids in the family.
Zora
Zora is a very young dog, probably just a little bit over a year old. A beautiful, energetic and intelligent dog that would obey every command, as long as she finds meaning in it. She came to us at the end of the summer after she was abandoned in camping by the sea. Zora was left behind there at the beginning of the season and lived through the summer thanks to the mercy of guests of the camping. But when a car hit her, it was long before someone even noticed the injured dog. Zora came to us limping, because a broken heel was giving her a lot of pain and discomfort. As the trauma had taken place long ago, the operation was not an easy one, but Zora was young and her heel recovered well and quickly, and she was soon running and jumping around the shelter. Now Zora is playful and extremely kind with both people and dogs. We are sure she will make the perfect companion. Zora will soon meet her candidate-adopters in Germany.
Tangerine
We first met Tangerine in early December when her owner left her in our shelter, because she was limping. While she still had an owner, she was often left roaming outside her home alone and she had traffic accidents more than once. Additionally, as many small-sized dogs, she also had patellar luxation.
When Tangerine was seen by an orthopedist, it became clear that her limping was not related to the luxation, but to a problem with orthopedic plates from a previous operation. We thought that fixing her problem would take a complex and expensive operation, but it turned out that it could easily be fixed by removing an orthopedic pin from her leg. Soon after the operation, our sweet little Tangerine was enjoying her walks in the shelter. She was very shy when she first met her candidate-adopter, but fascinated and stole her heart forever. Tangerine is now with her true family and shares a happy life with three cat siblings who are convinced that Tangerine is an animal of their kind .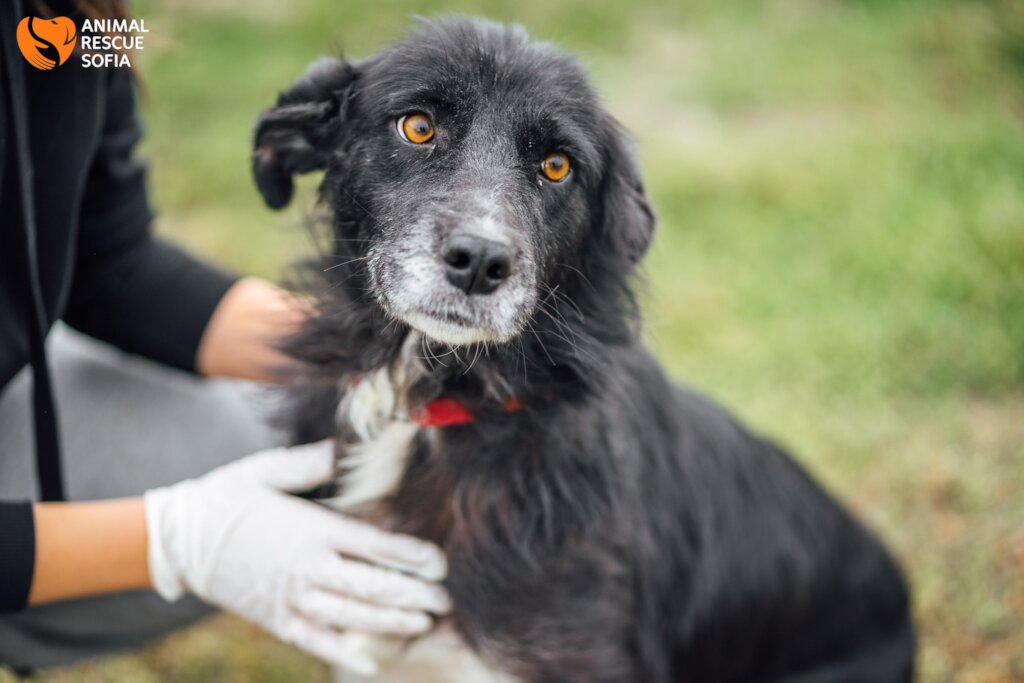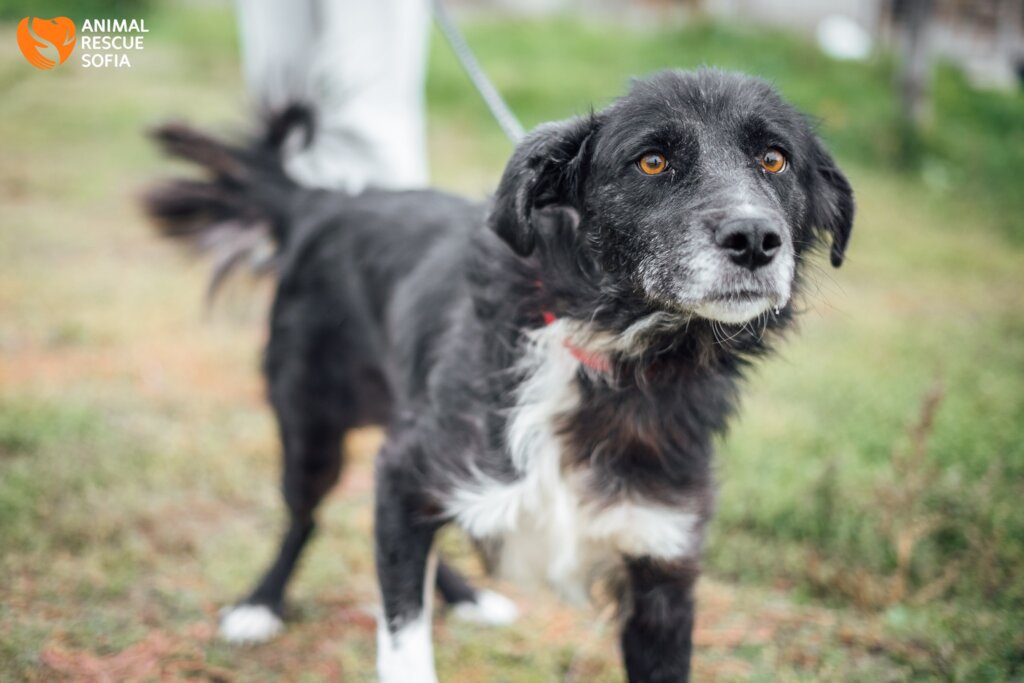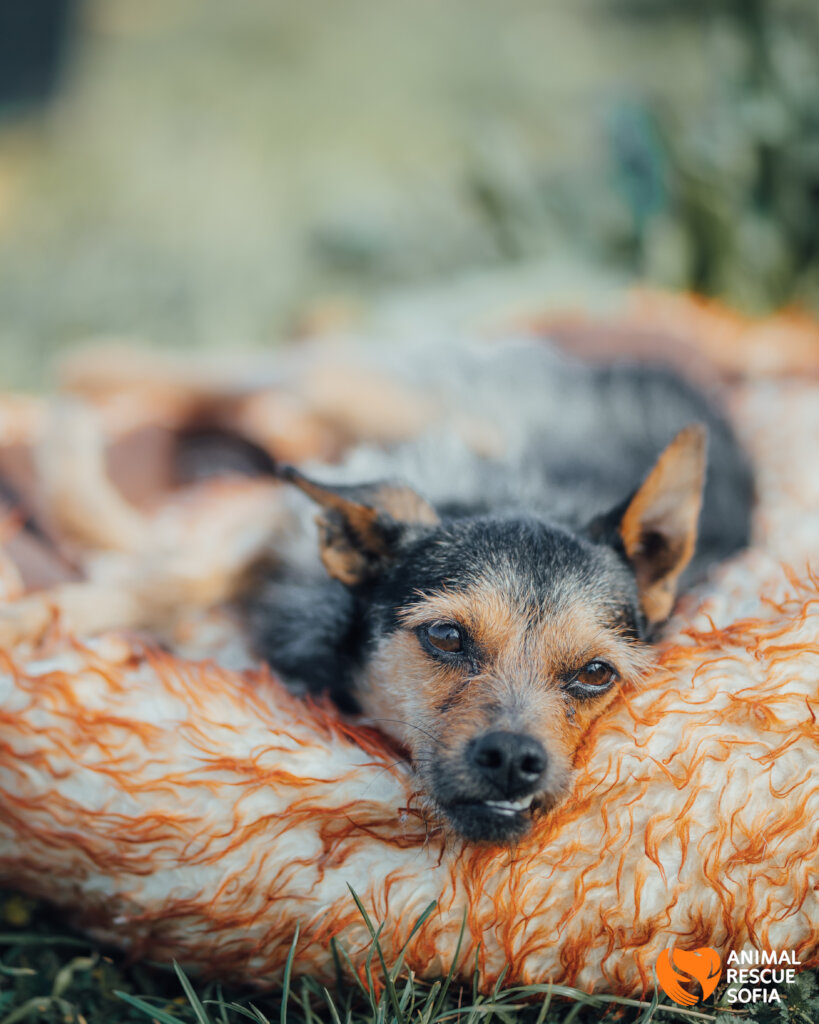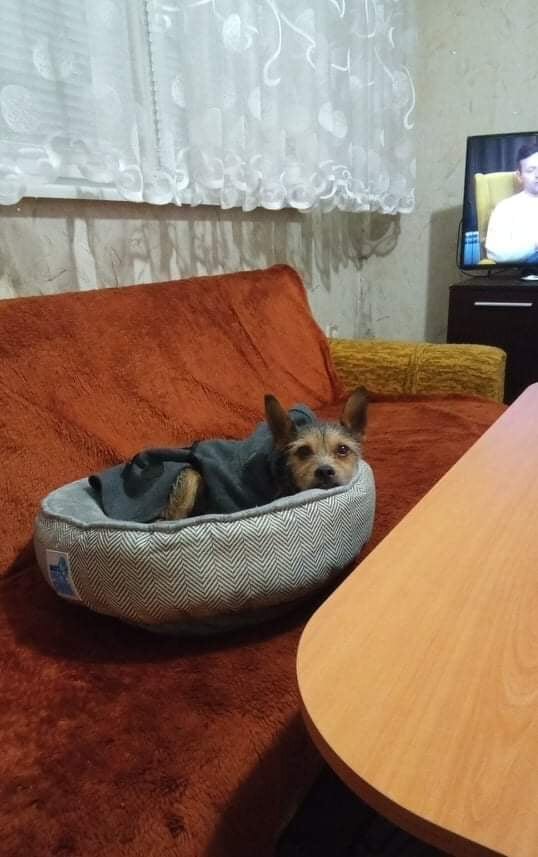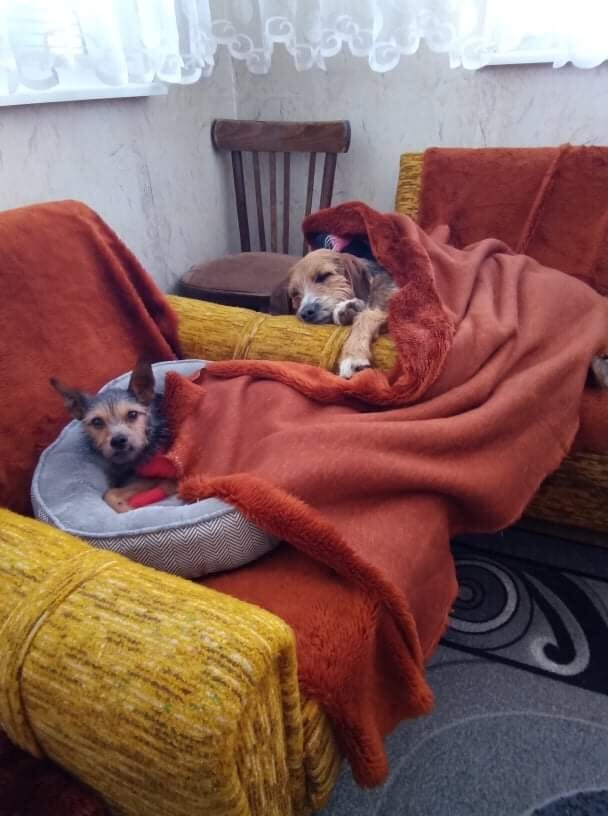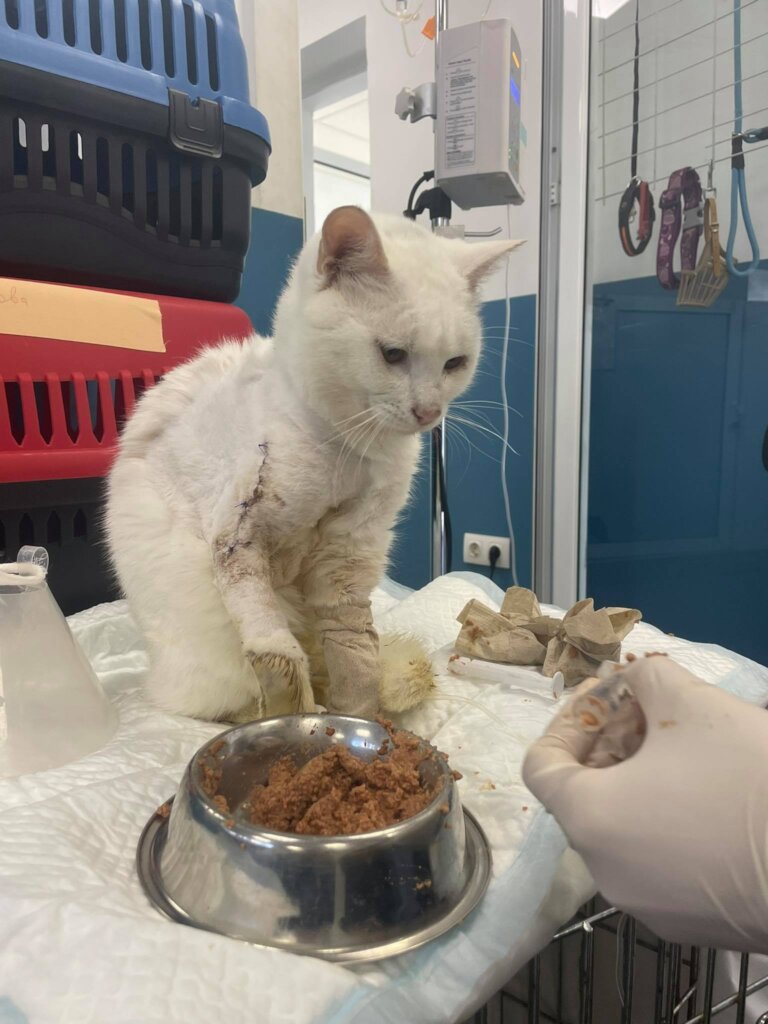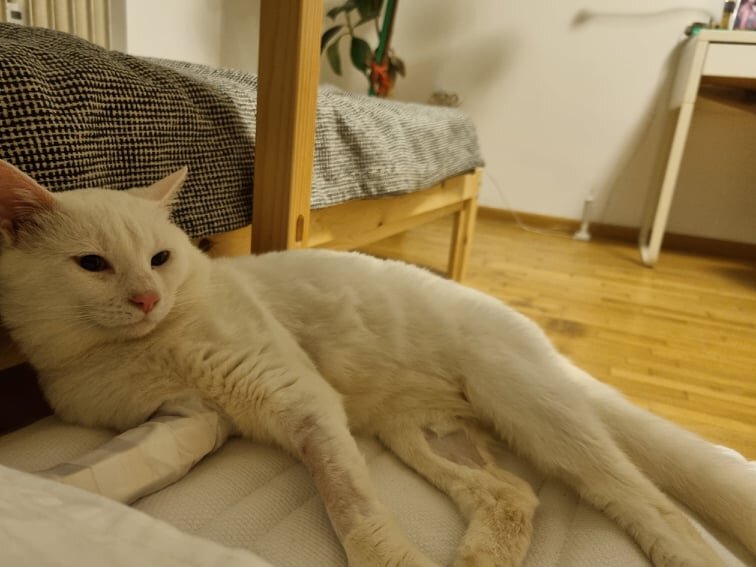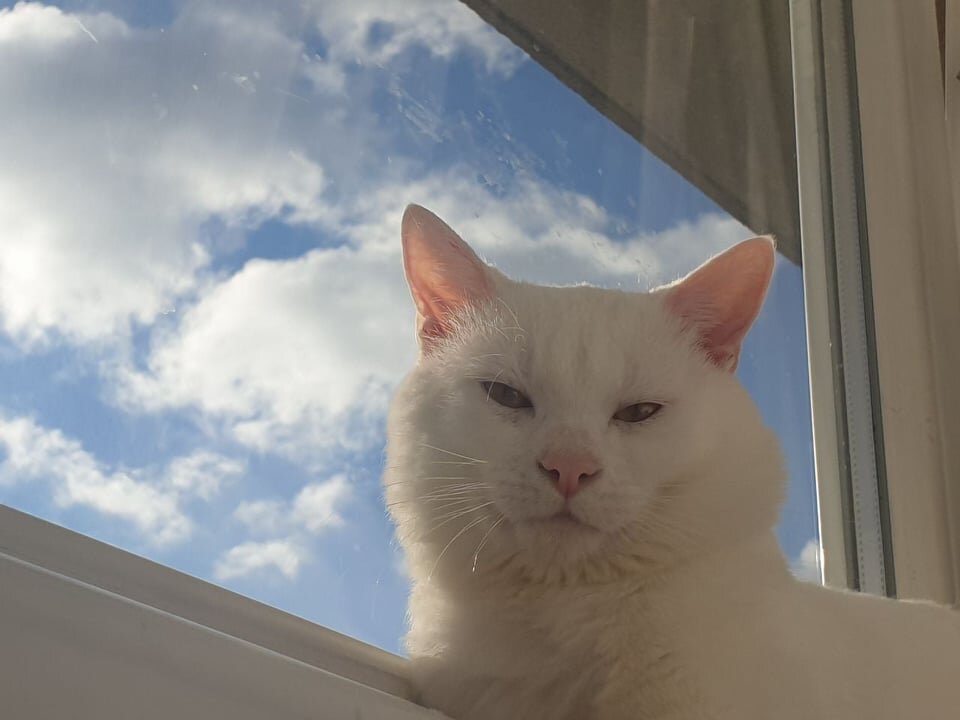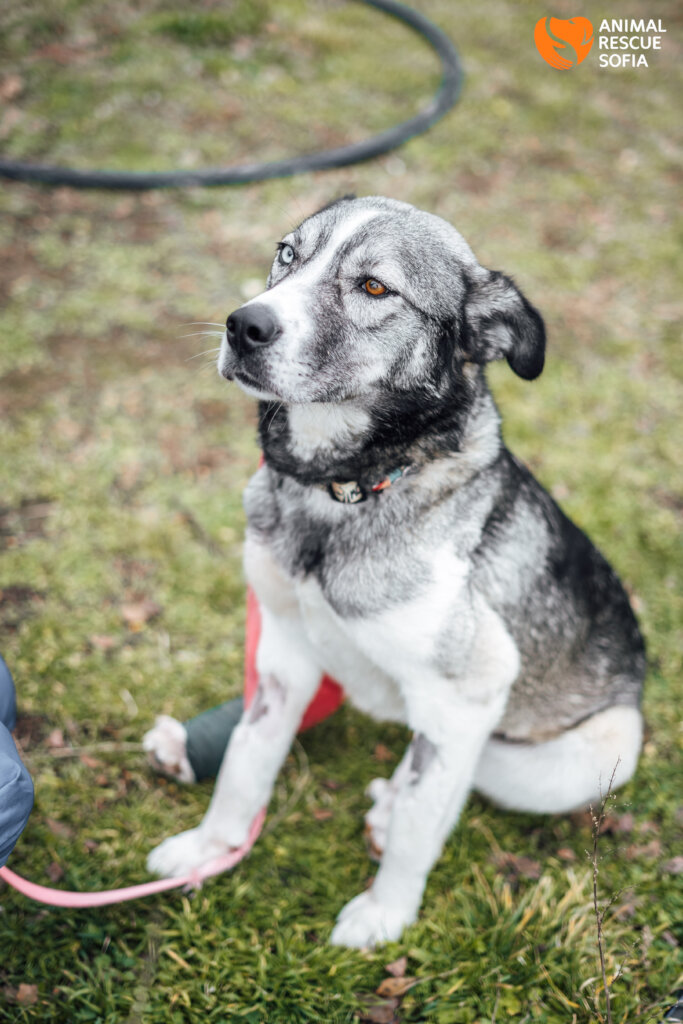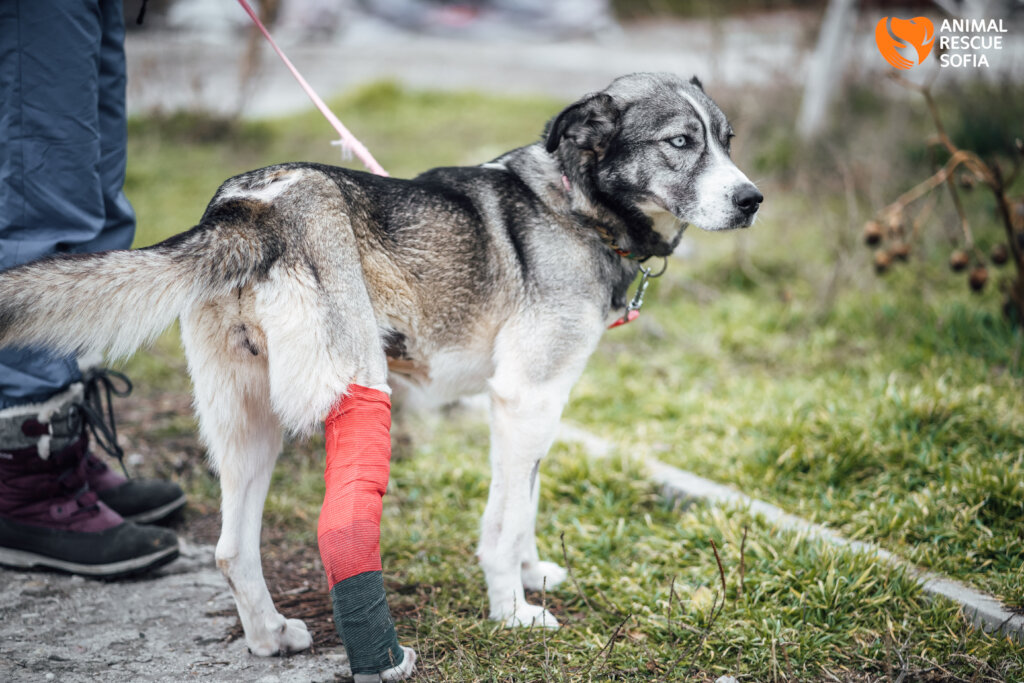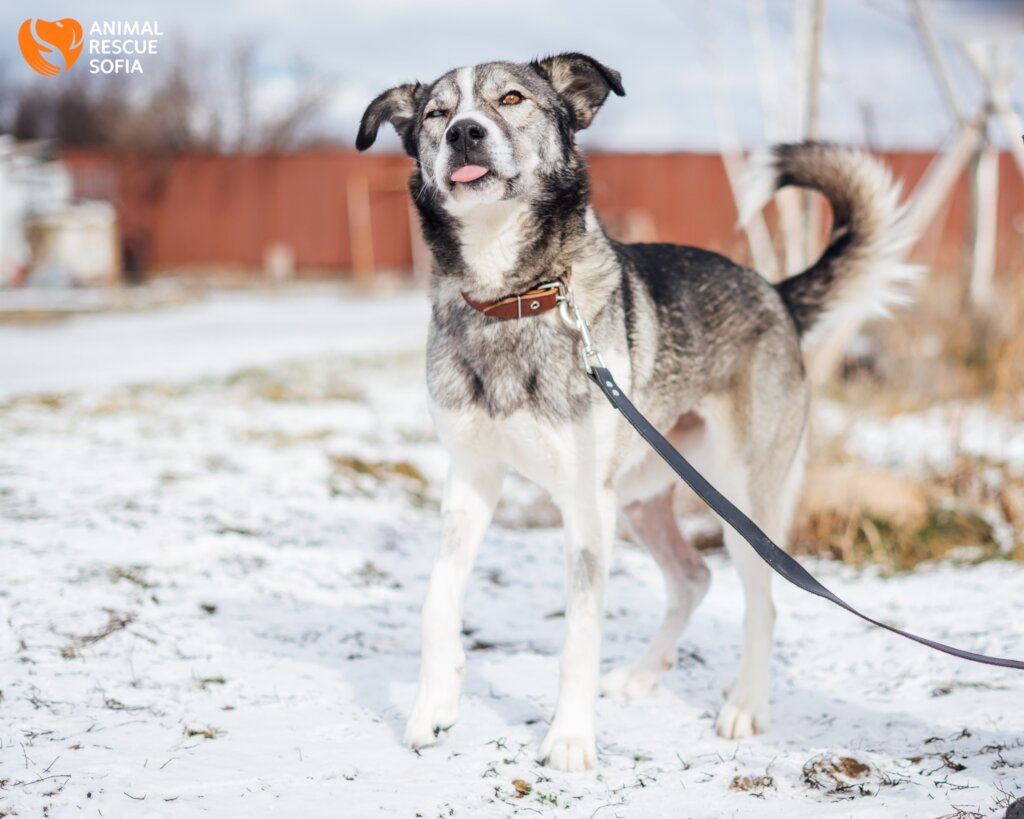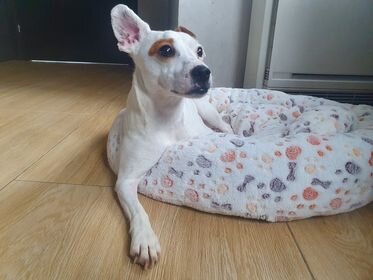 Links: