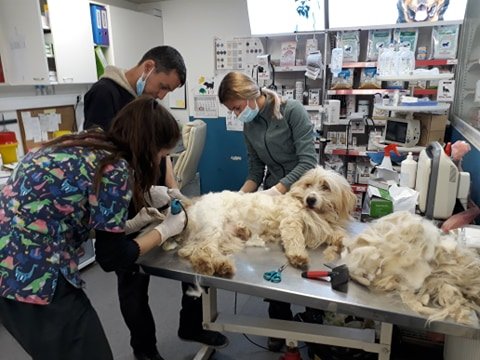 Reporting Period: 08.01.2021 – 08.05.2021
The beginning of 2021 was clearly an attempt of people in Bulgaria to slowly get out of the grip of COVID-19. Though really focused on their own health and concerned about the safety of relatives and friends, people in Bulgaria did not turn away from helping stray animals. Many dogs and cats in need were brought to our clinic by people looking to help them.
The loosening of travelling restrictions had a clear effect on the number of cases admitted to our clinic, as now it was easier for people to find abandoned dogs. Part of the post-COVID reality was also that some of the people, who lost their lives in the pandemic, left behind animals that nobody could take care of, so organizations such as ours had to step in. There were such cases in our shelter as well.
In the four-month reporting period, our veterinary team had new additions and two highly-experienced vet specialists joined our team. There were also important improvements in terms of equipment and methods of treatment.
Thanks to the generous help of many donors and supporters, in the period of 08.01.2021 – 08.05.2021 our veterinary clinic admitted for treatment173 dogs and cats, while also treating and looking after all the animals placed in the shelter. Our vets were able to perform 4 519 manipulations, treatments and surgeries. We managed to rehome in good families 130 rescued dogs and cats.
Here are just some of the stories of the many dogs and cats that we helped in the past four months:
Schnitzel
Schnitzel was a yard dog, chained next to the fence, so that he could guard the house. He had been living like this for 2 or 3 years, when his owner died. A week later, when the neighbours found out that apparently no relative would look after him, they brought him to our shelter. Schnitzel looked terribly neglected and depressed. The original information about him was that he was a mean dog that had been chained for all his life, because he was biting. We were very surprised when soon after his arrival, he started giving us hugs and kisses. He was simply a dog that thrived under our good care.
We had to bathe and shave Schnitzel completely, as the neglected condition of his coat was giving him terrible skin problems. He also had anaplasmosis that we treated and a problem with the inner ear that needed specialist consultation and treatment.
Schnitzel is now eating very well, loves walking times and enjoys the attention of staff and volunteers in the shelter. He will soon be ready for adoption and will surely have no problem finding a home, as he is such a lovely dog.
Johny
Johny's story cannot be told without opening the door to the reality of human cruelty. When Johny came to us in January, he was an eight-month-old youngster, very lovable and joyful, despite all the pain he had been through. Probably he approached his attacker without any fear, wagging his tail and expecting the attention, but he received a blow with an axe instead. It was not difficult for the person to hurt him, as Johny surely did not resist – in the same way in which he allows all his vets to do whatever they want with him, even if it is painful. We got the emergency call for him late in the evening and we placed him immediately in a referral clinic, as his condition was extremely serious and he needed 24-hour intensive care.
It turned out that the axe blade had cut through the scull, but had not damaged the brain. Johny stayed in the emergency care unit for a week, before he could be placed in the clinic of our shelter where post-trauma care and treatment was ensured.
Johny recovered amazingly, made all the staff of the shelter love and pat him and he is now happily adopted by a wonderful family in Austria.
Mama Dara and the Pups
Mama Dara was just one of the many mothers with pups that came to the shelter in the past year. At some point of her life as a stray dog, she lost part of her front leg, but this had not changed her joyful character, neither did it prevent her from raising her seven pups on the street. This was when a young woman found all of them and brought them to our shelter. The mama and her whole litter stayed with us until fully vaccinated and it could be possible to offer them for adoption.Other than the amputation of the remaining part of the leg, the mama was healthy, but one of her pups was also found to have a broken leg at admission, which was operated on. Two of Dara's puppies had behavioral issues that had to be worked on with foster care and proper training. Eventually, all the pups grew up to be wonderful pets. One of them found a home in Bulgaria, two were rehomed in the Netherlands and four of them are already happily adopted in Austria.
Blago
Blago came to our clinic and shelter after getting injured in a car accident. Apart from a broken pelvis, he also had a torn bladder which was an emergency, life-threatening condition. The people who witnessed the car accident, took him to a clinic where an emergency operation on the bladder was performed. The vets from the referral clinic contacted our organization, asking us to admit Blago for post-operative care, until he is stabilized, so that the second, orthopedic, operation on the broken pelvis could be performed. Blago was cared by the vets in our clinic until his condition allowed the orthopedic operation. The pelvis recovered successfully and Blago was able to walk very quickly.
He has just travelled to our partner organization in Germany where we hope he will very soon find a loving home.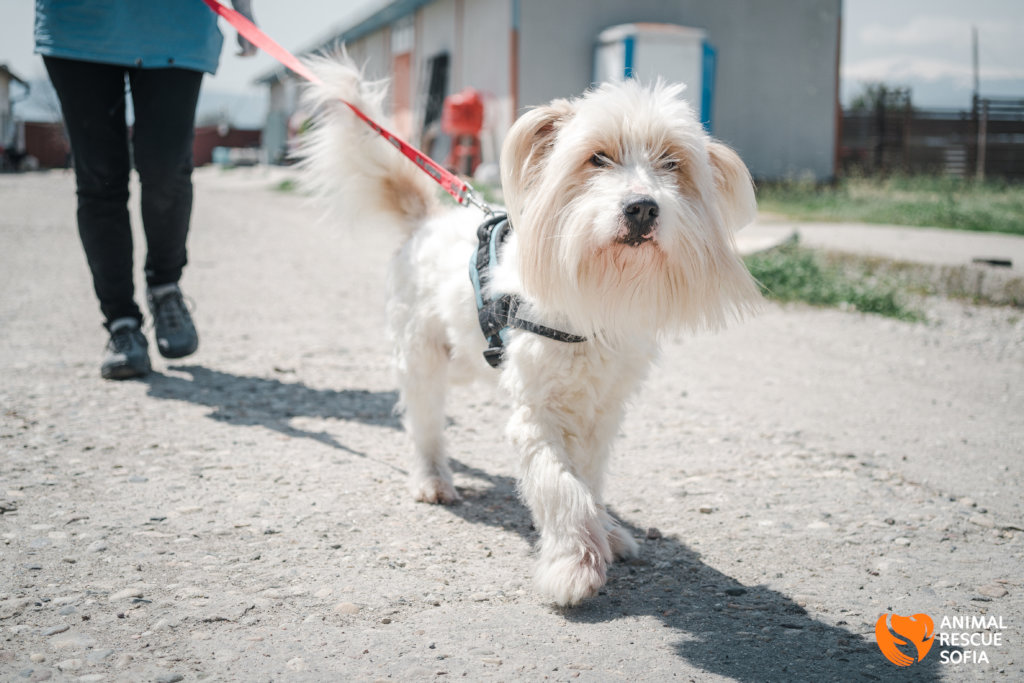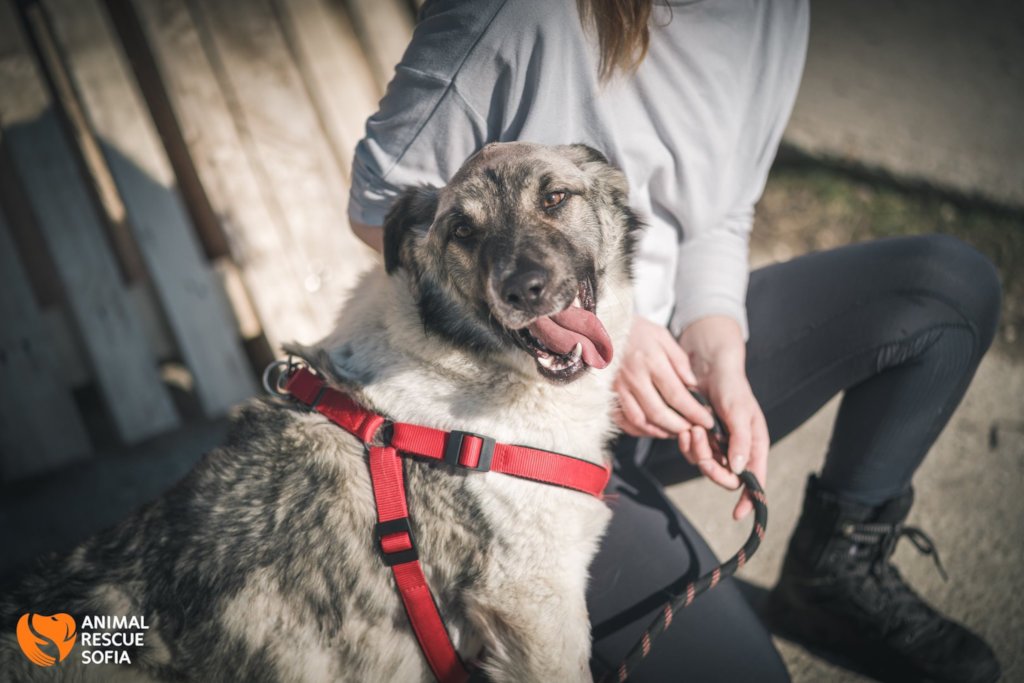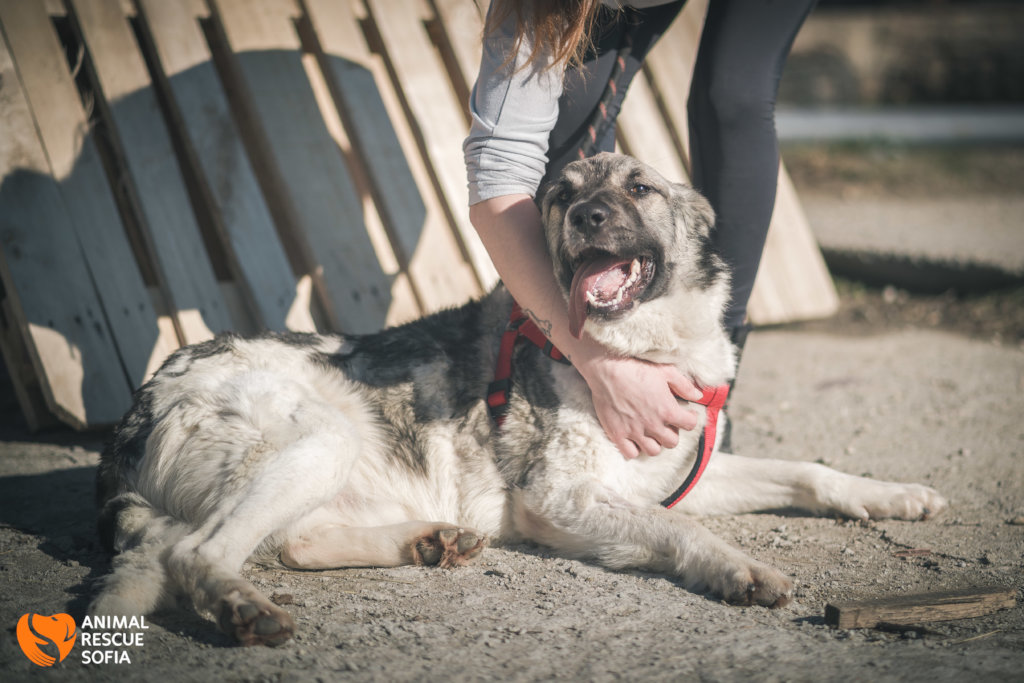 Links: