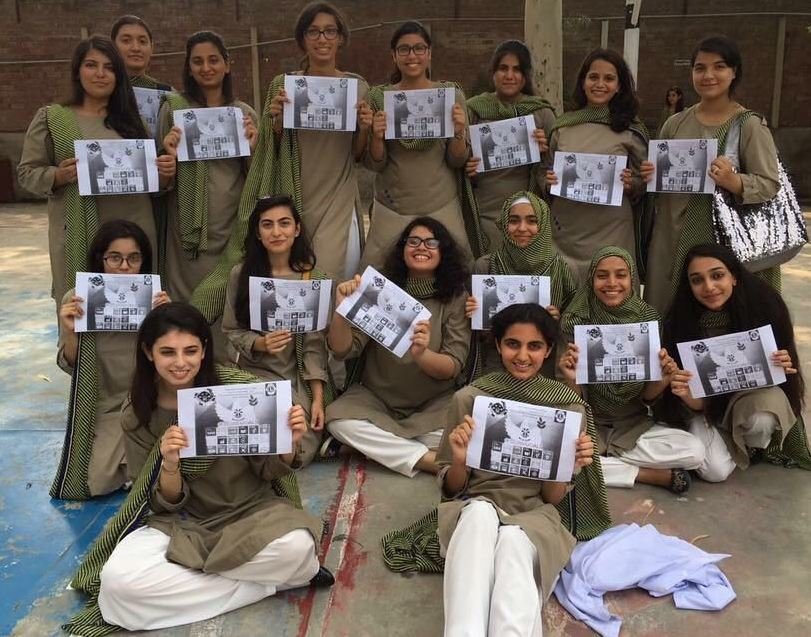 This is the first milestone achieved that first female youth club formed. 27 teenager Girls joined LEO club for collective action to empowerment. It is a platform where girls express their views, build confidence, set ultimate vision of life, focus on education, join with world to bring change.
In Pakistan, 65% youth of total population 2017 and 50% are female but literacy rate is 26%. Youth of Pakistan has no direction which leads to increase issues related to health, domestic violence, low literacy rate, unemployment. If we really want to end terrorism then help to youth especially women to empower in decision making of life.
MUWAKHAT FOUNDATION JOIN VENTURE WITH LAHORE ROYAL LION CLUB & LEO YOUTH CLUB to provide a platform where youth can advocate and support the resolution of issues of vision, health, education, legal, environment, disaster management. MOU was signed June 2017.
ACHIEVEMENTS
1) LEO Youth Clubs Formation
25 clubs in three districts is in process of formations. This has been done after community awareness meeting in Faislabad, Lahore and Multan. In Lahore 20 female members formed youth club and take oath.
2. First Female LEO Youth Club Formed
In challenging environment of Pakistan for women and girls, it is big milestone achieved that female youth come at platform and took oath. Mehak is the President to changof Female youth club who is very confident, active volunteer and willing end inequality of gender.
Tree Plantation : All girls attend tree plantation activity together and given message:
"educate women and she change the world"
Leadership Training launch for youth: Leadership training design and tested by team of Muwakhat Foundation. This training will give to all members of youth club
WAY FORWARD
25 Clubs formed and 570 approximately members register
Female LEO Youth Club will run campaign on "menstruation problems especially hygine"