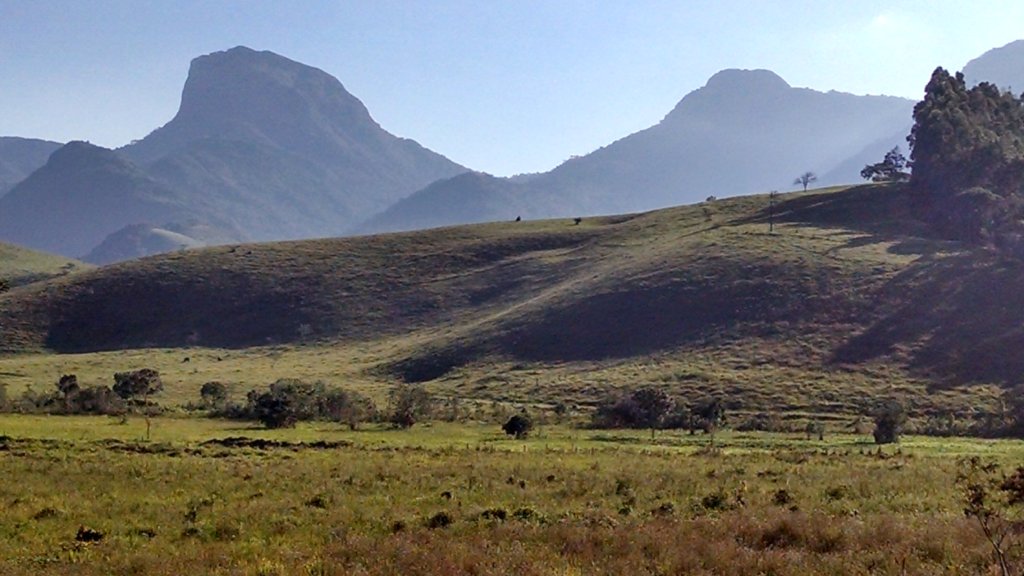 Hello Dear Friends of Forest for Water!
Three more months have passed since our last report. Time flies when you're having a good time and working really hard! So it's time to let you guys know what's going on our growing forest.
At the end of last year, we invited the new agriculture secretary of Muriaé, to know our community reforestation program. Together, we visited one of our model farmers, Dona Lurdinha. You have probably seen some of her pictures receiving seedlings or checking her organic gardening previously.
He was impressed with Lurdinha 's family amazing job of recovering their springs, and transforming a once degraded dry land into a ranch full of life: trees, birds, gardening, coffee and even fish farming (the lady had no water in her property).
Robin and I explained that her farm was a model, and that when we got there, most of the hard work had already been done - we merely donated and helped her plant at least 500 trees. Lurdinha is a perfect example that investing in nature pays back, and when it does, it pays double.
The most important outcome of our meeting was that the municipality knows who we are, what we do, and they are now looking forward to a partnership. We explained that reforestation works perfectly, but in the long term context - people need water right now. One of his campaign promises was that Belisário would have its own machinery to build levels, ponds and other water reservoirs on people's property at no cost. We are familiar with many good people and families that need this assistance- by working together, we can help him carry out his promises.
In addition to this good news, Muriaé is also launching a PES (Payment for Environmental Services) program focusing on water. Though they will only pay small monthly sums, the municipality has already selected 18 farmers that will receive monthly incentives to preserve their springs; that means more people will be willing to take good care of their water and plant trees!
Besides politics and partnerships, we have concluded all the planting efforts. We surpassed our "20 families goal" - Forest 4 Water worked with 22 families in 2016 and only due to the lack of rain throughout the month January were we unable to achieve our goal of planting 5000 seedlings. However, we delivered a bit more than 4600. Now, we are busy visiting many local enthusiastic farmers and preparing the list for this year's planting.
A gigantic thank you for those who believe that if you plant trees, you'll harvest healthy ecosystem services.
From Gui, Fagner, Arielle, Robin, Binka, Toni, Lurdinha and a ever growing family of Forest 4 Water Supporters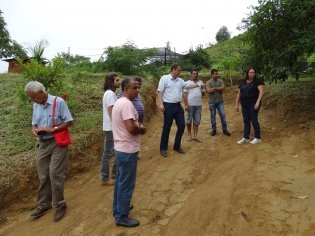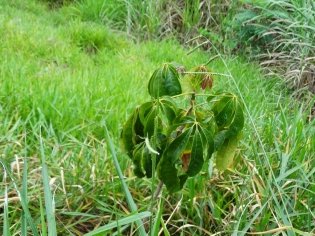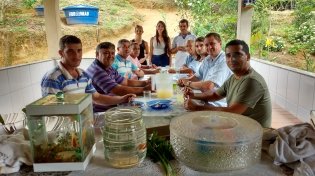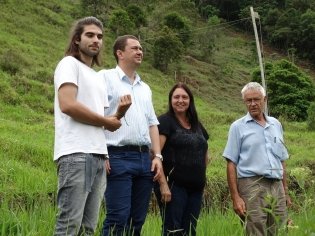 Links: