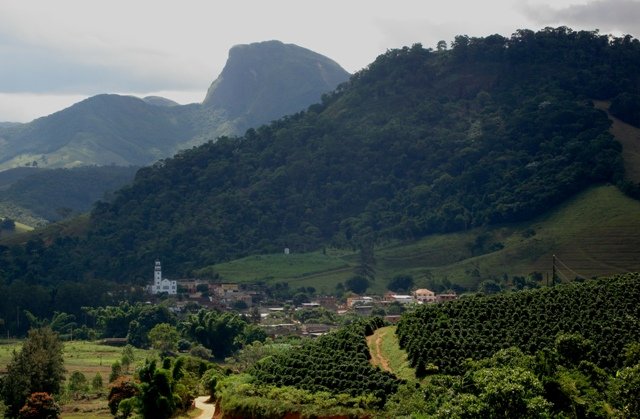 Hello, dear friends of Forest 4 Water!
Expectations are high for this year's reforestation, and we've been working hard on the preparations to make sure we are ready when the time comes. It's time for the news!
On last Friday, Project Coordinator Gui invited all Iracambi staff members for a meeting where he presented this year's family farmers, the strategies adopted in each property and proposed a logistic planning to make things happen. It might surprise you, dear reader, but reforestation is not only about riding motorcycles through idyllic scenarios and loosing the count of how many cups of coffee you've taken with different family farmers - though we must admit these things are an important part of the process around here. Reforestation demands a lot of hard work, team effort and a good deal of planning.
Nobody really nows when the rain season will start, especially during these Climate Change times we are living. If rain season is unpredictable, so is our planting season. Planting trees is like running against time. Baby trees must take advantage of the seasonal humidity in order to survive the most stressful moment of their lives: leaving our cozy nursery and adapting to the real world. For this reason, we must have a solid ReforesTeam prepared to take action at the first drop of water, and their work must be fast and efficient. We are beginning the reforestation plot preparation next weekend, so when the rain comes every seedling will have a place on the ground to call their own. It will save decisive time and energy of our ReforesTeam. In the last tree count at our nursery, we had more than 6000 seedlings, which will be planted in 25 properties in two different municipalities.
This year, besides planting seedlings, we shall also test different recovering techniques such as inoculating Efficient Microorganisms (EM) collected in the forest in all seedlings, spreading bromelias - famous to be natural water tanks - on the reforestation plots and also using fast growth stem cuttings to protect slower growth native trees - all cheap techniques already familiar to our local family farmers. We are all happy and excited for the chance to partner with the local community in finding a respecful way to preserve Forest and Water.
In this decisive moment we must, once again, ask for your kind generosity. We still lack the resources to hire two extra staff member for our ReforesTeam. After all, we will need all the help we can get and creating job oportunities during the planting season is an important way of valuing people from the local community, the true guardians of both Forests and Water!
With our best forest Regards,

Gui, Fagner, Toni, Arielle, Luiz, Binka, Robin and all "Forest 4 Water" ReforesTeam