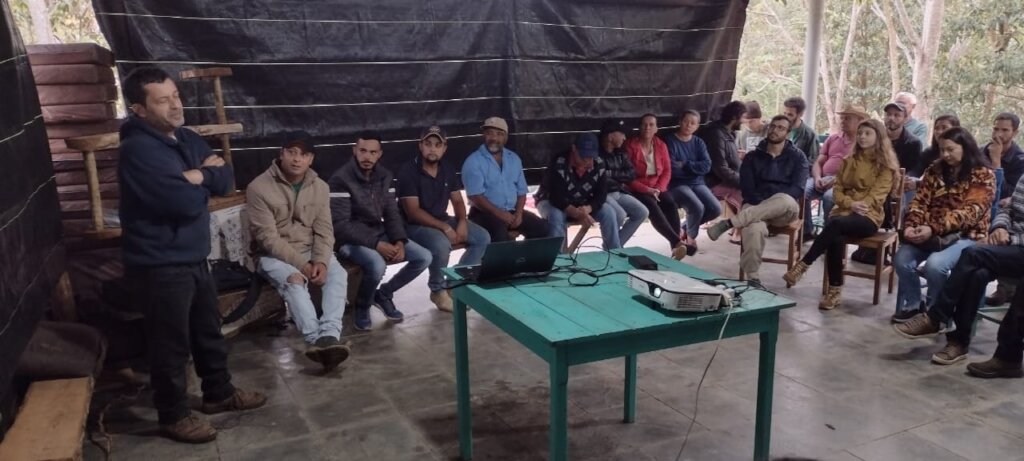 Dear donor,
Thank you so much for your ongoing support to our Forests for Water Program!
We're here today to show you a little bit more about our partnership with The Nature Conservancy, which is a non-profit organization that operates in more than 35 countries, whose mission is to "conserve the lands and waters on which life depends".
Their project "Restore Brazil" takes place throughout Brazil and contributes to reforestation through Agroforestry systems. These are both environmentally and economically sustainable planting systems, which plant crops along with trees, thereby creating an economic return to landowners.
Our team is researching Agroforestry Systems to discover what it takes to guarantee that the project works effectively for smallholders and family farmers of this region, because, in addition to planting trees and crops together we need to seed the idea of agroforestry in people's minds!
We can say that the approach is based on the teachings of Paulo Freire: rather than sharing knowledge with farmers, we should exchange knowledge with them, (listening more than talking, and encouraging the farmers to participate actively.)
This partnership with TNC has great potential for success, and will increase the impact of our work in the fight against climate change.
Increasing our scale and impact is good, but doing this with the right partners is better, and YOU ARE A BIG PART OF THIS JOURNEY