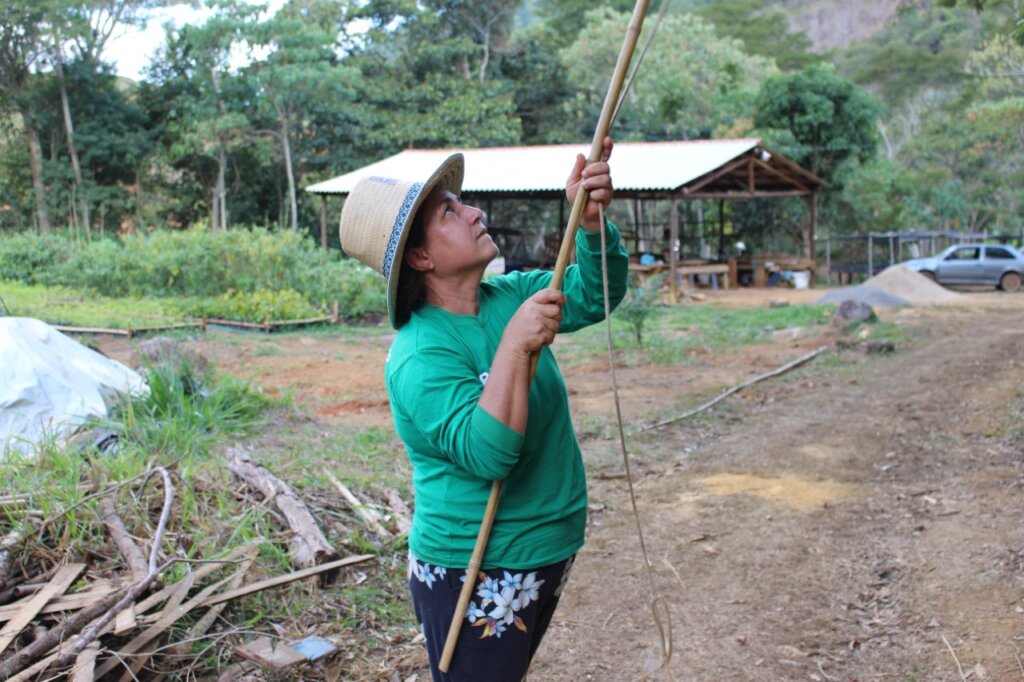 Dear nature-loving friends,
In our last report, we told you a little more about the changes that have been happening inside Iracambi, and how we've been using black raffia in our nursery to protect the roots of our baby seedlings.
This change allowed us to reorganize the space in the nursery, creating more space for the ever increasing numbers of seedlings..
And as for that, we have important news to communicate!
These days we have 36 species of plants growing in our nursery. Our dear nursery coordinator, Fran, plays a very important role in the nursery: not only does she take care of the baby trees, she also has been looking after them ever since they were just seeds.
And that's why she's been studying more and more about the different species we grow, and about what other species originate from the Atlantic Forest (and even more importantly, are specific to the region).
Along with team members and volunteers, Fran has collected lots of seeds, and done several experiments to understand which is the best way to plant a seed, how long it takes to break its dormancy, what is the best way to break that dormancy - should we break them open, soak them in water, plant them directly? And if so, is it better in sand? Using substrate?
And since we are scientists we're learning more and more each day, as you can see…
So, stick with us to learn more later.
With lots of rainforest love and appreciation.
Fran and the Iracambi Team.