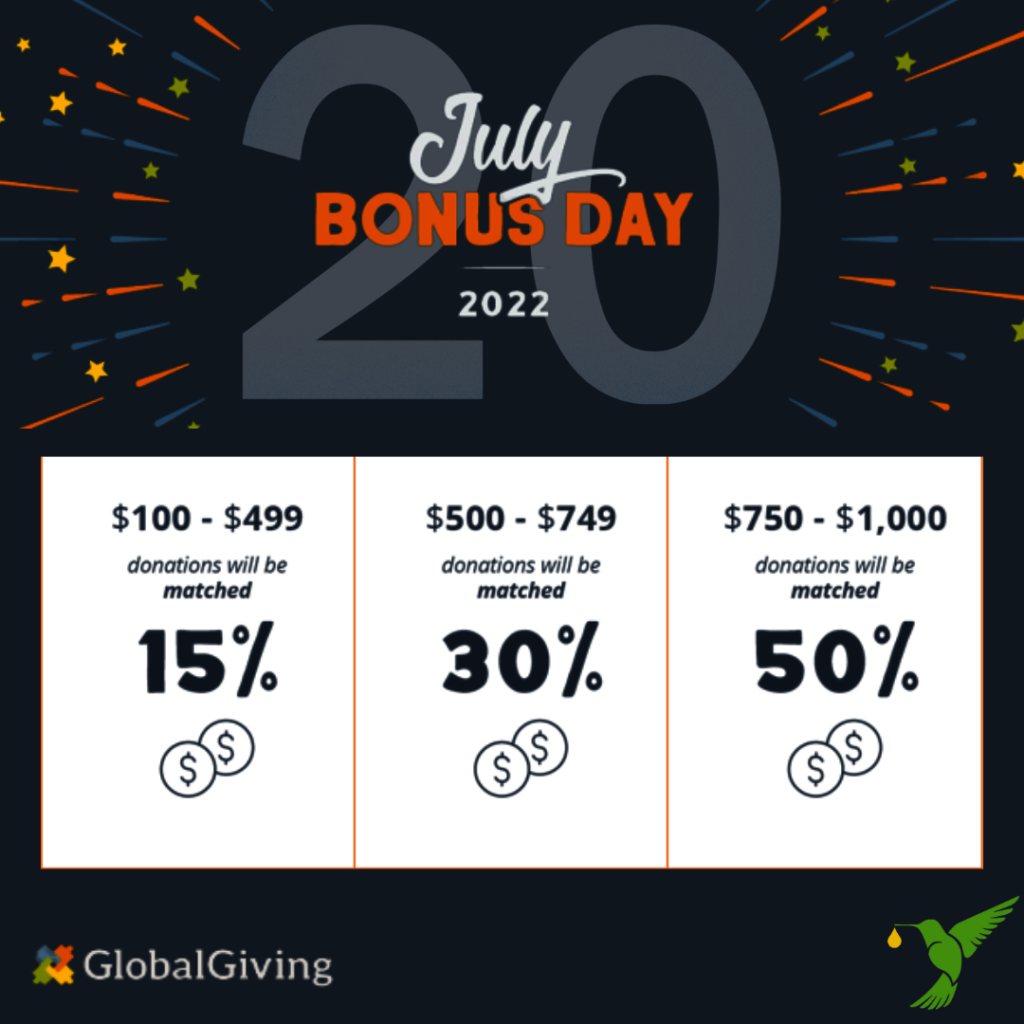 Dear friend,
We hope you're doing well, staying safe, and carrying on during these times.
Here in Iracambi, we've been working hard to do the maintenance of our facilities and our nursery is being improved, so our seedlings can have a proper place for them to grow stronger every day, becoming beautiful trees!
And for that, YOU can play an integral part in moving our projects forward:
We're reaching out to you as one of our top supporters to let you in on a special opportunity from our partner, GlobalGiving, to get donations of $100 USD and up matched on Wednesday, July 20, 2022, starting at 9 a.m. ET. The higher the amount, the higher the match while funds last.
In the spirit of this matching campaign, we're making big, bold asks of our long-time supporters – and that's you!
We already know that your past support has helped us accomplish our goals and we thank you so much for that! You're a superhero and as long as there are individuals like you, we can hope for a better future!
Can we count on you to support our work with a one-time gift of up to $1,000 on Wednesday, July 20?
With lots of rainforest love,
The Iracambi team.