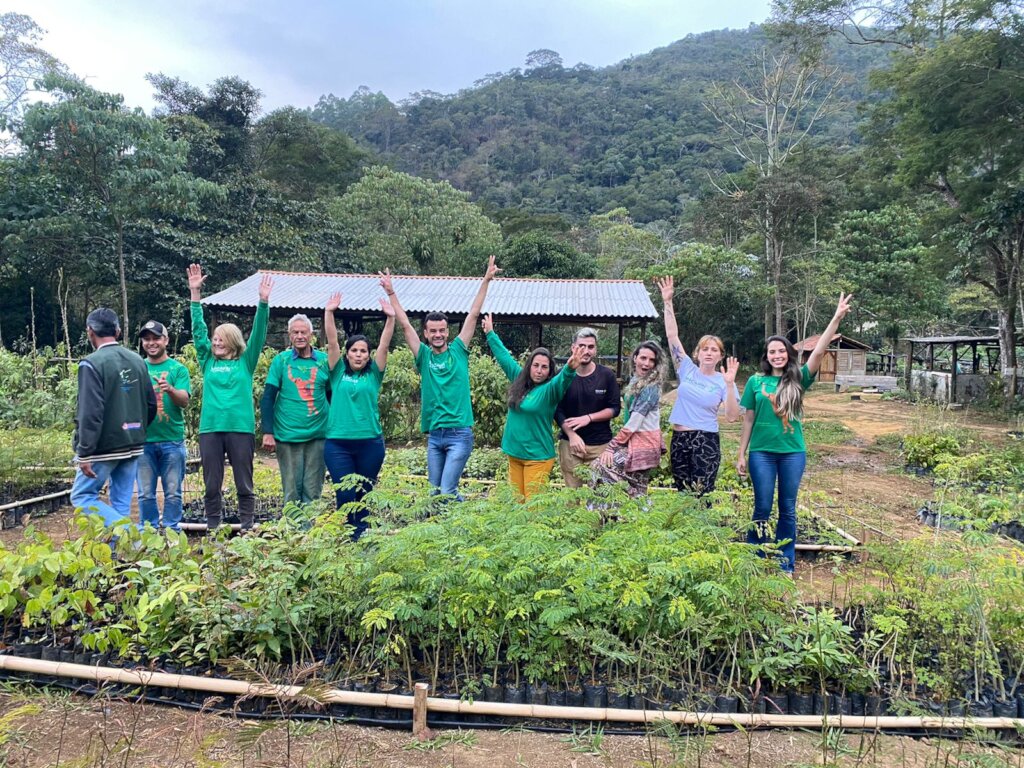 Dear Friends,
We've been dying to tell you the good news from Iracambi, and some of our adventures in the forestry program.
I don't know if you remember but a while ago, we told you that we participated in several courses on how to upgrade our forest nursery. And we also want to tell you that we hosted a team from the Federal University of Viçosa (UFV), along with their professor. They were super helpful and showed us how to improve our water collection system and the irrigation system as well.
And in the meantime, work continues on improving the property!
Deocar is our resident specialist on building, and making things more welcoming and functional, and he's been busy, building signs, fences, desks and anything and everything made out of wood.
He also set up a system of ground cover, made out of raffia. It's used in agriculture and acts as a barrier against insects, pests and weeds, while allowing water, air and nutrients to reach the roots of the plants and stabilize the soil.
This improves the health of the seedlings that are just waiting for the planting season to be planted.
So, stay tuned for our next report, because for sure we'll have interesting news to share!
with warm rainforest hugs and thanks for youur support. We couldn't do it without you!
Luiz, Alfredo, Fran, Deocar and the Forestry team