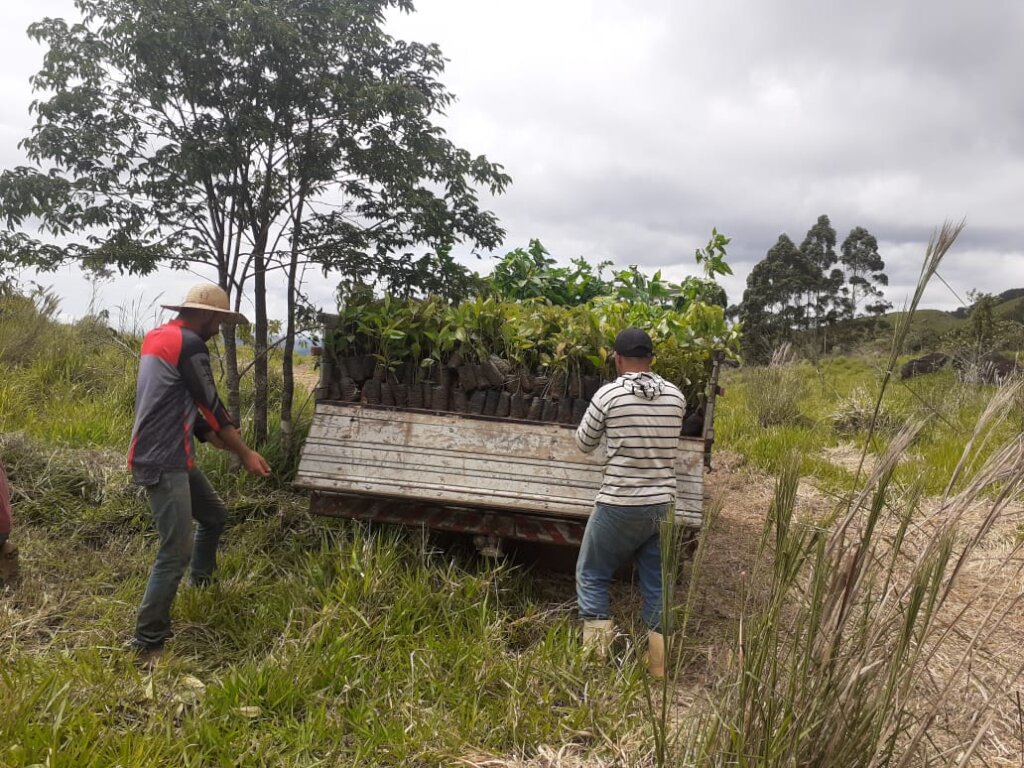 Dear wonderful donors!
Before we go any further we want to share with you a message that popped into our mailbox five minutes ago. It's from one of our new donors, and it really brought a smile to our faces. Here´s what he says.
"Rainforests are hugely important to our global climate, and their protection comes from the people that live amongst them. Increasing ownership, knowledge and awareness of their importance amongst future generations is going to be key to driving the regional & global policy change that will protect them at scale."
Yess! Right on. We couldn´t agree more. And every aspect of our forestry program emphasizes the importance of protecting the rainforest. Especially when we are working with community members and young apprentices.
So here's a quick update from the field. Yes, it's raining and yes we are planting just as fast as we can. But we also wanted to take a moment to update you on progress in the nursery, because we are really happy about how things are shaping up.
Of course, nursery work never ends – and that's just the way we like it. But we have hit some milestones… First we have completed our Seed House. As you can see it's a low-tech operation, using bamboo for the walls. It's a place for storing seeds and working with seed preparation. Already two different team members have expressed an interest in living there - but we had to explain that it's designed for seeds, not for people!
The other building project involves a barn – a shelter for nursery equipment, vehicles, organic fertilizer, and the like. Just what we needed. And incidentally, no one has yet demanded to live in it. Something to do with having no walls, perhaps?! Plus we have totally reorganized the toolshed. (Check the photo.)
We've also expanded the area used for hardening off the seedlings before they are planted out. And we've included our medicinal plants education area in the nursery compound. So we're going to start 2022 in really good shape – which is just as well since we´ll be completing the planting of the 20,000 seedlings for 2021, AND we´ll be planting another 35, 000.
So this comes with lots of love and appreciation, and please take care of yourselves!
Luiz, Alfredo, Deivid and the Iracambi forestry team