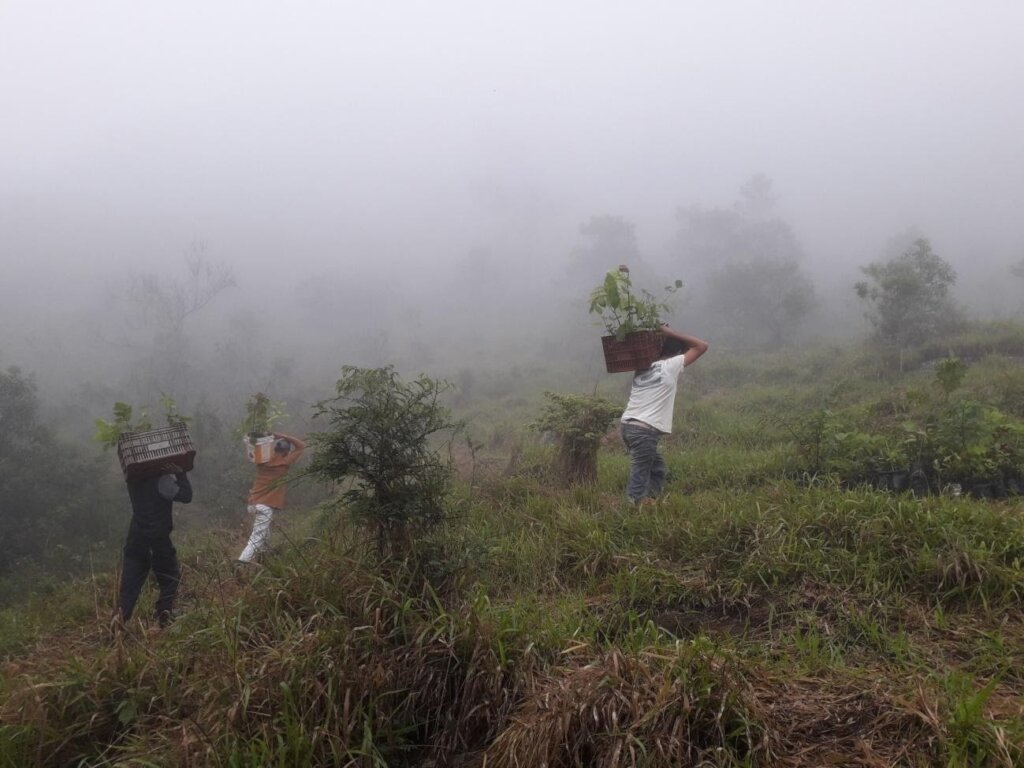 Dear donors,
I hope that you are all staying well and, for those of you in the US, getting ready for Thanksgiving?
And may we just remind you that after Thanksgiving, comes Black Friday, Cyber Monday and then… Giving Tuesday!
And this year, it's going to be amazing because.....
GlobalGiving has $1,000,000 in matching funds. So please kick in a donation if you possibly can, and encourage your friends, relatives and work colleagues to join you!
Just post the project link on your social media, and be sure to tell them that, thanks to the matching funds, their donations will go even further.
So now for a quick update on the planting. It's been raining steadily and, as you know, that´s great for planting.
We've finally finished planting on Bruno´s place, and we were delighted to discover that there are some areas on his property that are already in the process of regeneration. In these cases, all we need to do is enrichment planting with key species that will attract pollinators, speed up the process of forest growth and increase the rate of biodiversity. And it underlines the fact that forests really want to be forests, and that with the right care, and so long as they haven´t been paved over, they recover!
After finishing on Bruno's land, we started work on Luiz' place, where we planted seedlings from our own forest nursery as well as others from one of the community forest nurseries. At the same time, some of our team worked on a neighboring property that is particularly steep and difficult of access. There´s no way that any of our vehicles can make it up there, so the seedlings have to be carried in beer crates. Happily, with cloud cover, if not actual heavy rain, it isn't too hot, although it can be muddy. And it's great exercise!
It's rewarding work, but we can´t pretend it isn´t hard, and we are always delighted to have help from wherever it comes. We hire planting teams from the local community, and they are joined by volunteers who come to us from different parts of Brazil. These volunteers are usually biologists or scientists of some sort, and often they join us after enrolling in our environmental leaders course. And they love it! We frequently hear them say how excited they are to be out of the classroom and into the field, getting dirt under their fingernails.
We are so lucky to have them! And, in the meantime the nursery expansion is going really well, New seedling tables are in place, the seedling shed is complete, and we are building a barn.
Thankyou so much dear donors, for your support, have a great Thanksgiving and when Giving Tuesday rolls around, please don't forget Forests4Water!
With love and appreciation from
Luiz and Alfredo
PS Did we mention that one of the things we are urgently raising money for is a really sturdy vehicle? You can see how much time and sweat that would save!