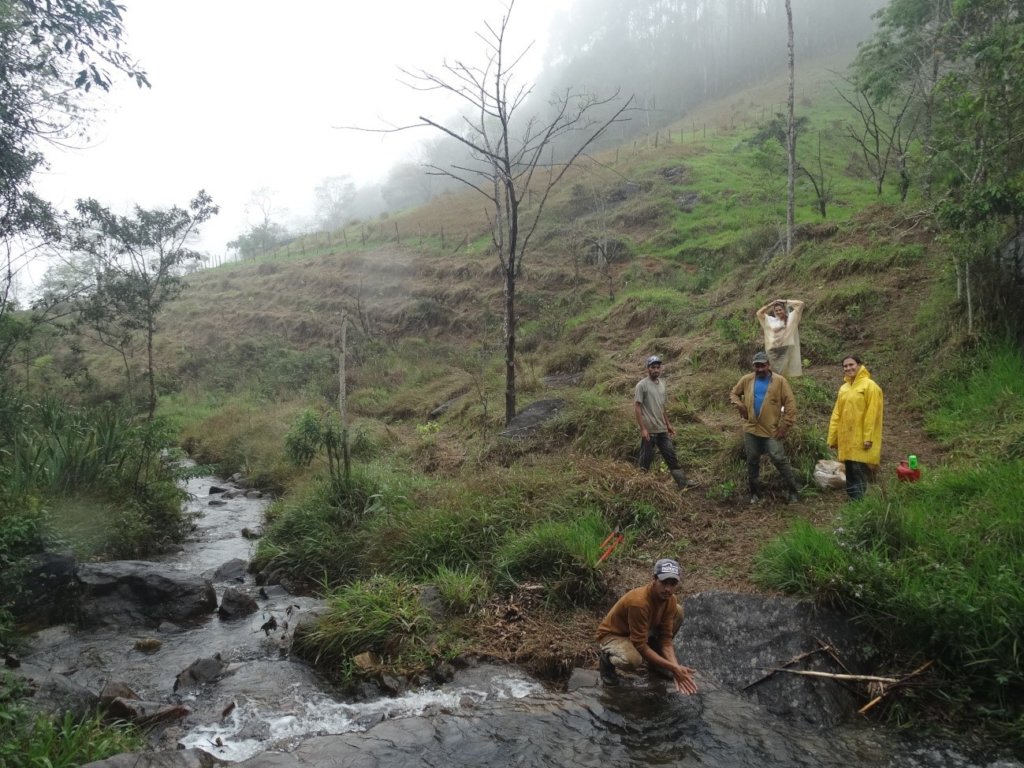 Good morning, dear donors, from the rainy rainforest!
And while so many friends and colleagues are meeting in Glasgow and in hubs around the world to work on the pressing issues of climate change, we here at Iracambi are doing our part by planting trees!
And we're doing it with your support. Thank you!
This letter comes with a couple of maps to show you areas in which we are a) monitoring and maintaining seedlings planted in 2020 and b) preparing the area, digging the holes and planting some of this year's crop of healthy seedlings.
These properties are located in the area known as Graminha da Montanha, a highly strategic area very close to the border of the Serra do Brigadeiro State Park. So we're not only restoring the forest to protect the water resources in this important watershed, but we're also extending habitat for biodiversity.
You'll often hear of projects where people claim to be planting thousands of trees at very low cost. And you may wonder why our trees cost more. We're currently planting at a cost of $3.55 per tree, and, as production and planting increase, we hope to make economies of scale. BUT. Here´s a difference. Our trees are planted, monitored and maintained. Which is a lot of work. And we now have a survival rate of 89%
As you've probably gathered if you've been following our adventures, planting in new areas can be challenging, particularly when they include steep mountain sides. Thick vegetation needs to be cleared with a strimmer, holes need to be dug, seedlings need to be tranported to the planting sites, and all this before the seedlings are planted and fertilized.
Both areas where we are planting currently are delineated by yellow polygons (areas planted in 2020 and currently under maintenance) and white polygons showing the areas currently under restoration. These two areas comprise 6 hectares, 1.75 planted last year, and 4.25 under restoration right now where we've almost finished planting a total of 4,000 seedlings.
Most of the seedlings come from our forest nursery, but this year for the first time we're including some seedlings produced in on-farm nurseries - another initative that we set up in 2020 and which is being very successful in persuading landowners to understand the complex and exciting process of forest restoration, as well as bringing them an alternative income source. We have over fifty different tree species, carefully selected in accordance with topography, soils and exposure to sun/shade.
So, while we're sadly not attending COP in person, we´re not copping out!
with love and appreciation from Luiz, Alfredo and the forestry team