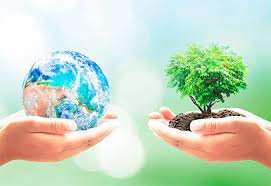 Hey there, friends, donors and supporters wherever you are on this beautiful earth!
We hope you are doing well and that you can finally see light at the end of the covid tunnel?
We want to remind you that next week is Earth Day. It´s not just Earth Day, it´s Climate Action Week (April 19-23) so let´s get busy!
Because the climate crisis won´t wait.
And because the earth does so much for us every minute of every day, we´d like to invite you to join us in giving her a big, beautiful present on her special day.
Can you guess what it is?
No, it´s not the sort of present that comes gift wrapped with a big bow. It´s more like the gift that keeps on giving.
Here´s the scoop. We´re going to plant, not 10,000, not 20,000, not 30,000 but 55,000 rainforest trees by the end of next year. All part of restoring the majestic Atlantic Forest.
Fifty acres of rainforest. Storing carbon, providing clean air and fresh water, restoring habitat for forest animals and helping keep zoonotic dieases where they belong. Because when we destroy habitat, we increase the likelihood of these diseases spreading to humans. And causing a catastrophic pandemic like covid19 that spreads around the world like wildfire.
Together we can take steps to reverse global warming and help prevent another pandemic. How cool is that?
So will you join us in saying a big thank you to this beautiful planet? Here´s how you can help. Would you be on for spreading the word in your networks of friends, family and colleagues, and asking them to join you in donating to the big birthday present for Planet Earth? All donations, whether one off or monthly, are matched at 100% for the first $100 - how about that for an easy way to double your impact?
Thank you so much, dear donors, please take care and we´ll talk soon,
with rainforest love from the Iracambi Tree Planting Team
PS Don´t forget to tell everyone about the 100% matching funds! (Thank you, GlobalGiving!)