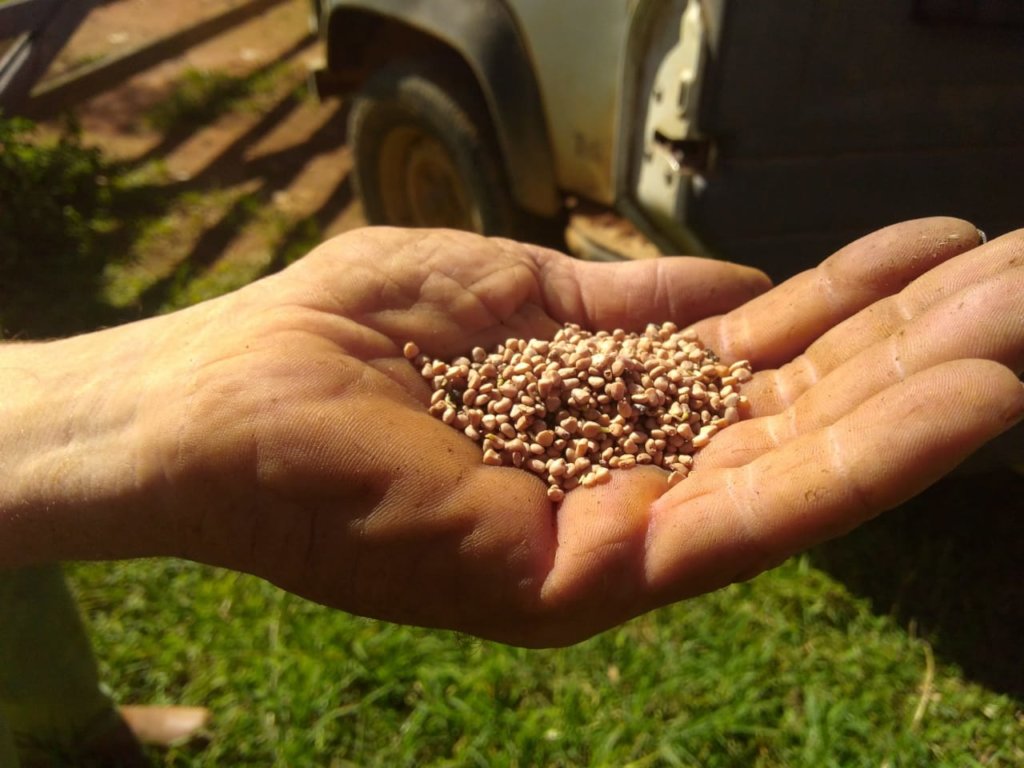 Good afternoon, dear donors, supporters and friends, and we hope you are looking after yourselves?
Are you ready for another action-packed bulletin from the rainforest? Because there's a lot going on...
Now that the main planting season is safely past, you might have thought it was time to relax a little? Sit in the shade and read a good book? Well - no. In fact, Deivid and his team are busier than ever.
First off there's the maintenance of the baby trees we planted this season. If we don't visit them regularly - particularly in the first few weeks after planting, they can get smothered by the weeds, eaten by some passing herbivore, or attacked by leaf cutting ants. So we need to clear the weeds and grass in a circle around the trees, and also give them a dose of fertilizer to encourage them to keep growing.
Meanwhile back in the nursery, the expansion project is going full steam ahead. New seedling tables are being assembled, painted with rust-proof paint and almost immediately put into service. Some of the seeds are germinated in germination beds on the ground, others go directly into bags of soil on the seed tables, depending on their preferences.
When the team needs a break, they are off in the forest hunting seeds, always a favorite job. And there´s more to it than just finding and identifying seeds – most of them need to be treated through scarification - which means ensuring that they can break through the outer coating which has so far protected them from being eaten! This is done by soaking, or by abrasion with sandpaper - varying again according to the species. And, after all that work, germination rate is low, so they will collect a lot more seeds than will actually germinate, and not every seed that germinates will survive and turn into a healthy seedling.
Then there are records to be kept, germinated seedlings to be transplanted, and all of them to be carefully tended and given access to sunshine, shade and watering.
And, did we tell you about the on-farm nurseries that Iracambi is establishing? These involve visits to the farms delivering seeds, bags, organic fertilizer, along with exchanging information and drinking cups of hot, sweet coffee. Uptake on the forest nursery idea has been encouraging, since it´s not a traditional farm activity, but those farmers that are interested are becoming more enthusiastic by the day, and the children are always excited when Deivid and his team show up!
So you can see that there isn´t much time for sitting in the shade with a good book.....
And before we know it, we´ll be starting to prepare for the next planting season. Stay tuned for our next bulletin, and so many thanks for your support and your kind words. Together we´re getting it done.
Planting trees, planting ideas, and planting hope.
Look after yourselves and we´ll talk soon!
with rainforest love from Deivid and the Iracambi foresters