By Alfredo and the Iracambi team (translate by Binka) | Forestry Coordinator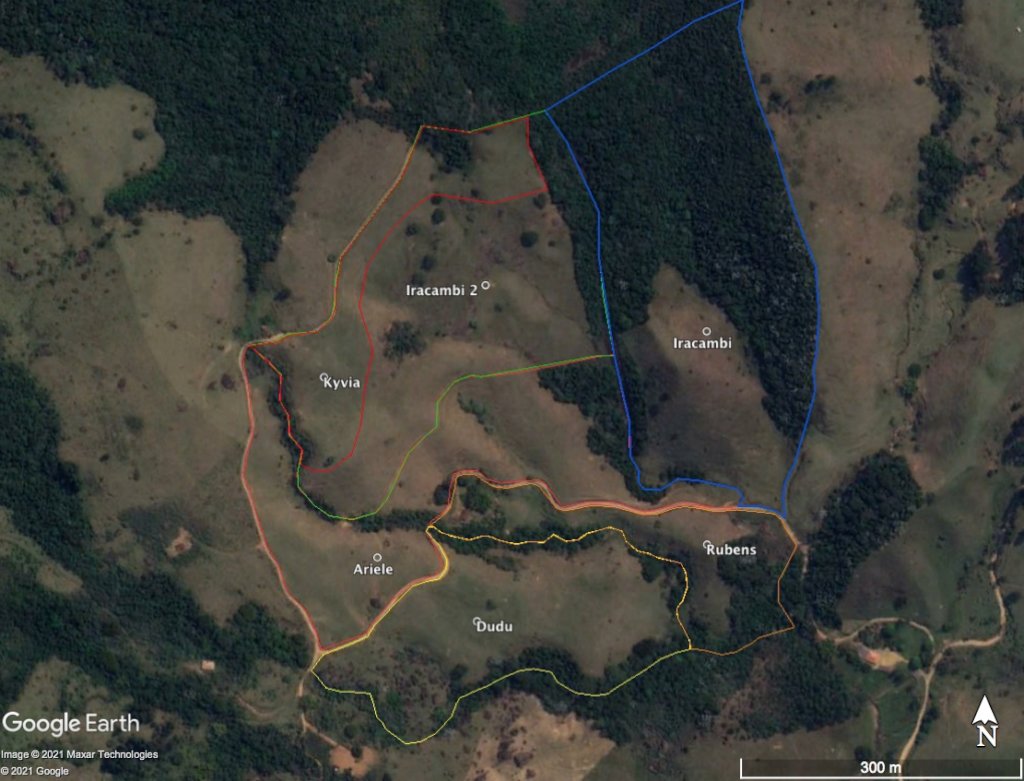 Dear wonderful donors,
We have lots of exciting news for you today, and we'd love to do a couple of things upfront. First, to send you a big vote of thanks for supporting this project. Over the past few years your donations have enabled us to plant 26,000 trees, restoring water and restoring hope to dozens of farm families. Thank you, thank you!
Next, we want to unveil our ambitious new plan to plant 55,000 trees in honor of the UN Decade on Ecosystem Restoration! We've told you a little before now, so here is the backstory.
As you know, the original focus for this program was to reforest on family farms in response to the water crisis.
Both the uptake from farmers, and the support from you, dear donors, have been magnificent. So much so that, after consulting our friends and neighbors, we have decided to launch a unified community response to the climate crisis, starting by linking existing forest fragments into a big, beautiful forest corridor that will store carbon, protect water, conserve biodiversity and create habitat for wildlife!
Now for a bit of background about the Serra do Brigadeiro mountains where we live. It's a wonderful area of rugged terrain, and one of the highest priority conservation areas in the whole state. Much of the area above 1000 meters is protected in the Serra do Brigadeiro State Park, and we are located within the buffer zone – a 10 km radius surrounding the park. It's a treasure house of endemic and endangered species – in fact species previously unknown to science are still being discovered! It's also an important watershed whose waters feed into two of the major rivers in southeastern Brazil: the Paraiba do Sul and the Rio Doce. And as you know, it's an area of family farms. Restoring and regenerating forest cover in these mountains will have a direct impact, not only on the local communities, but also on thousands of downstream consumers of water and electricity (hydropowered.)
And we don't have to tell you that planting trees is one of the quickest, most economic and most effective ways of combatting climate change. (IPCC, 2019)
Check out the Google Earth map so you can see where we'll be building the forest corridor. Two of the plots are named Iracambi and Iracambi 2. These are on areas that are being purchased for Iracambi specifically to be restored. If you look at the bottom LH corner of the map you'll see a forest patch with a house in it. This is an area previously donated to the NGO and we're enclosing a picture of the forest restoration that has already been done there, in less than seven years. The remaining areas marked Kyvia, Ariele, Dudu and Rubens are also scheduled for forest restoration, making a total of 30 hectares. At the top of the google map you'll see an area of forest which adjoins the State Park, and you'll also see other cleared areas that are ripe for restoration.
So, with encouragement from the local community and from each one of you, we're starting the next big adventure. And we're thrilled to have you with us!
More news soon, in the meantime, please take care!
With rainforest love from Alfredo and everyone at Iracambi.