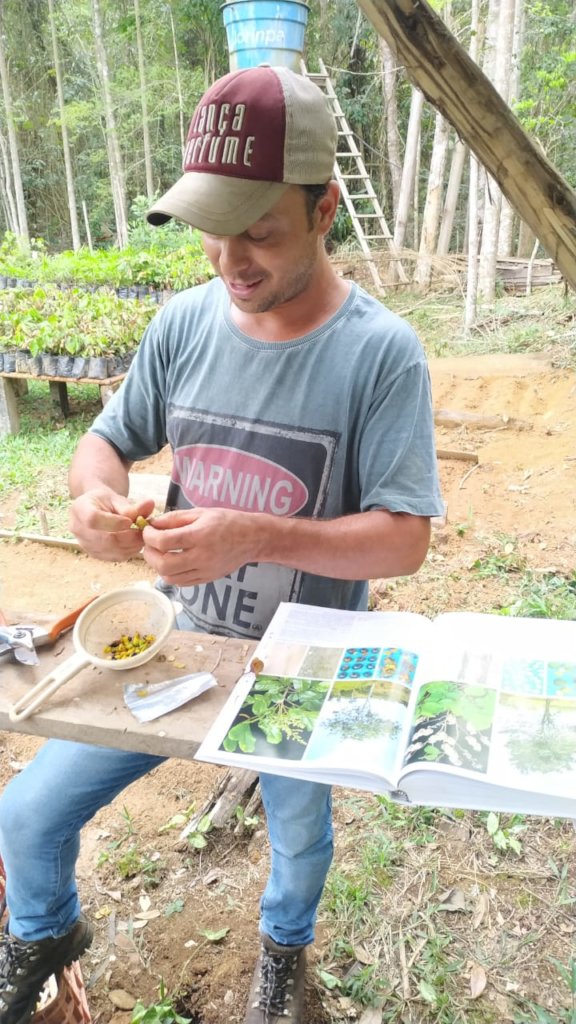 Dear donors,
Did you know that we are just entering the UN Decade of Ecosystem Restoration?!
So what could be better than to wish that 2021 brings us all new hope, health and happiness? And, before we go any further, we want to send you all a great big thank you for your amazing support over this past year.
Next, we want to share a message received today from a new donor. "Climate change is the existential threat of our times and the rainforests of Brazil are the lungs of the world; (we) wanted to support a great and effective local cause with a huge global impact. Thank you so much for all your hard work, Iracambi!"
All we can say is that without all of you, dear donors, we'd never have made it this far!
And now for some exciting news. We're unrolling some ambitious plans for 2021 and, as our friends, allies and supporters, we want you to be the first to know!
First of all, we're committing to the UN Decade of Ecosystem Restoration and planning to plant a lot more trees this year, (ten thousand at the very least and hopefully a lot more.) If we are to keep within the limits of 1.5-2C temperature rise and avoid climate catastrophe, there is no time to waste.
We've set ourselves an ambitious goal and we're going to need your help!
And, in order to up our game considerably, there are four things we need to put in place. We need to find land suitable for reforestation, seedlings, manpower and equipment.
Let's start with the land. As you may remember, we live in the buffer zone of the Serra do Brigadeiro State Park which is one of the most important biodiversity conservation areas in the state. We've located a series of priority reforestation areas on contiguous properties bordering the Park, whose owners are keen to reforest. Reforesting these properties will enable us to restore and extend an important ecological corridor: good for the farmers, good for wildlife, and great for protecting and recuperating water resources.
Next, we'll increase production in our forest nursery, as well as locating other sources of healthy young saplings for planting. We're already working with local farmers on setting up small tree nurseries on their properties, and there are also several commercial nurseries in the area that can provide high quality seedlings.
Since we live in an area of family farms where the main crop is coffee, and since the cycle of coffee and the cycle of tree planting happen at different times of the year, it's not difficult for us to find seasonal manpower during the planting season.
Next, we need to acquire a reliable form of transport to move tree seedlings and tree planting teams onto tree planting sites. (Smaller items of equipment such as strimmers and hole diggers are also on our wishlist of equipment.)
And lastly, we need to include education into every part of our program: informal education with farm families and visitors, and a continuation of our education programs with local schools and online. In addition, we need to redouble our efforts at raising awareness both at local and municipal levels where we participate in community groups and councils. Finally, we look forward to reopening our doors to students and researchers as soon as it is safe to do so!
With that in mind, we'd like to consolidate our forestry programs on GlobalGiving: folding them into one, whose mission, as part of the UN Decade of Ecosystem Restoration, is to restore a healthy forest ecosystem that includes all human and non-human inhabitants of this section of Atlantic Rainforest! We'll let you know when we're ready to consolidate the programs, we just wanted to give you a headsup.
Will you join us in this exciting program? Our team can't wait to see what we can achieve with your support.
Thank you so much, please stay safe, and here's to restoring the beautiful Atlantic Forest together, so that people everywhere can breathe a little more easily!
With rainforest love from Alfredo and the entire Iracambi team
PS We're also planning to extend our program of forest monitoring, setting up a monitoring protocol that can be used in ecosystem restoration efforts anywhere in the world. More on that later!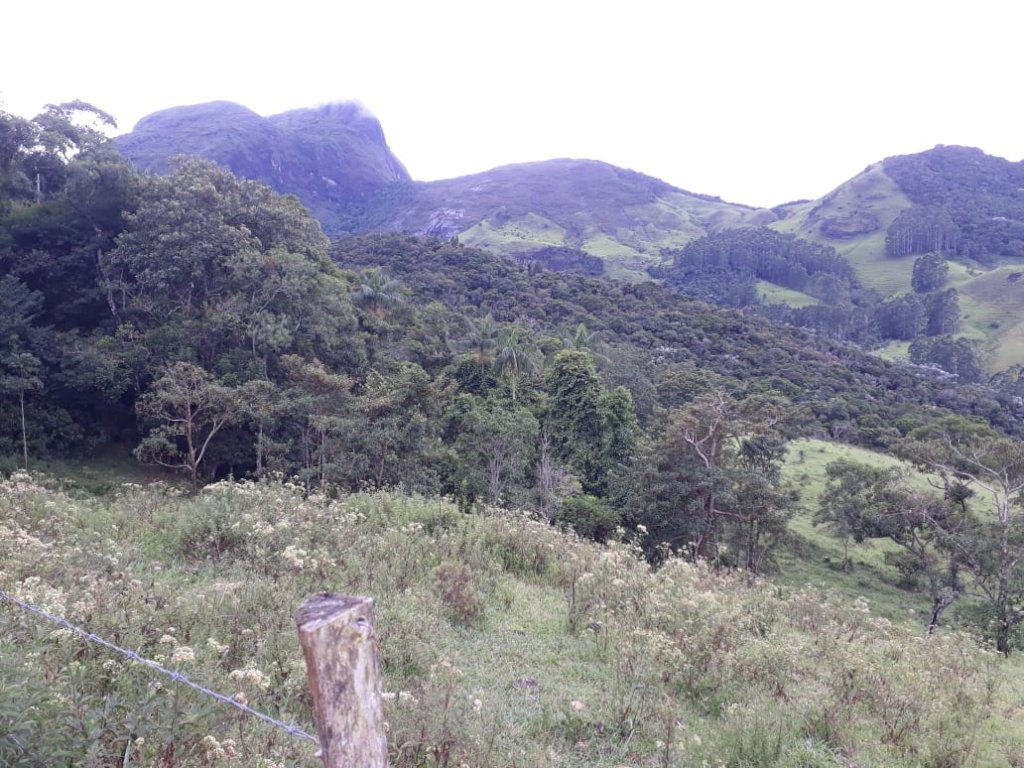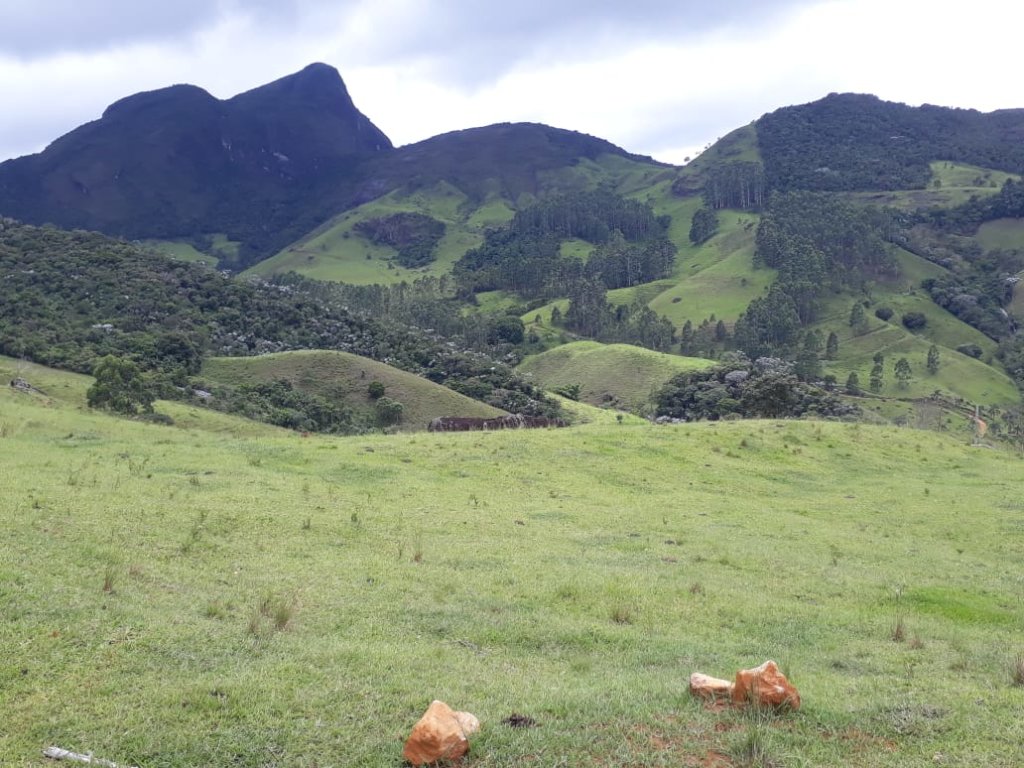 Links: