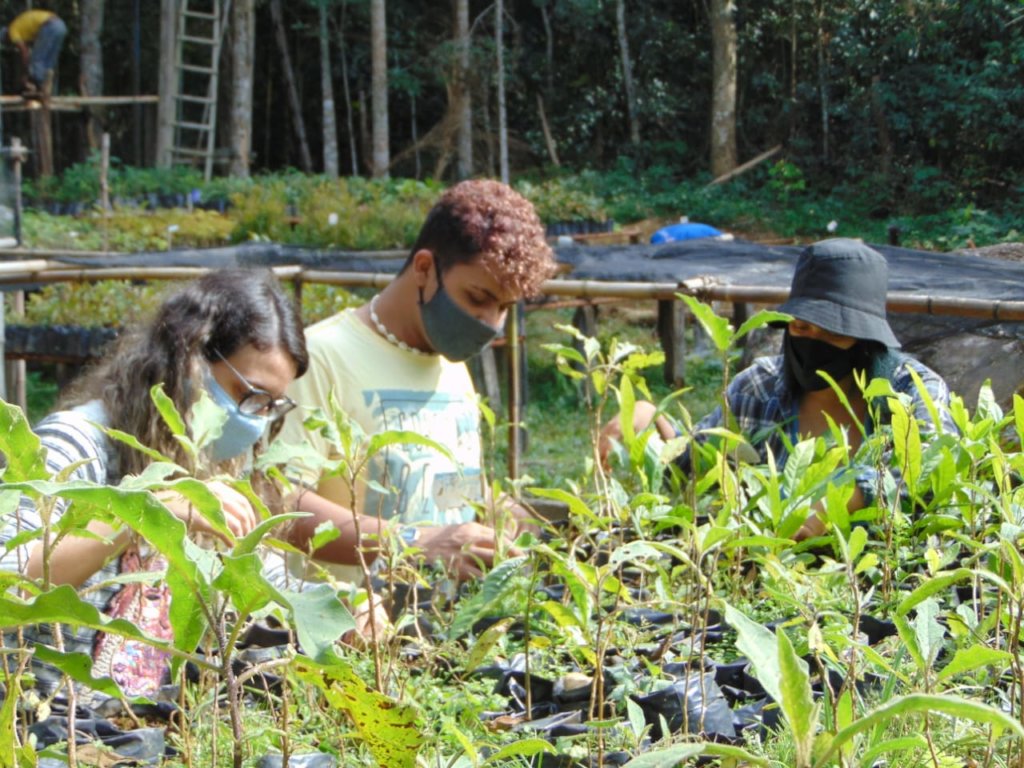 Dear Forest Guardians
How are you doing?
Here in the forest, we're still in partial lockdown on account of covid19.
And since we have no volunteers (who are always a HUGE help,) and haven't had any since March, we're seriously short of helping hands. Which means that everything is affected: our forest restoration program, our forest nursery, our site maintenance, and gardening, and our farm visits.
But the Iracambi team is back working in person - observing strict safety protocols, of course. And now is the moment to reinvent our programs and keep going.
So let's give you the good news from this quarter since behind every crisis there's an opportunity and doors are always opening. It's a good moment for reflection and finding some inner peace, right?
Planting
After a cold snap that froze our fingers and toes, it's now boiling hot. Could that be anything to do with climate change? That's a long conversation for another time….
But I'm really happy to report that, after a long period of rural exodus, our mountain community is growing again. Young people are buying land round here and the cool thing is that they all have great plans; reforestry, agroecology, and working together.
This year we're aiming to plant 4500-5000 native species seedlings and, in this rural community of Graminha, we already have a list of people wanting to help us with the planting: Carla, Leandro, Luiz, Bruno, Everaldo, and more. Maybe we'll be able to plant a new forest corridor?
And now for a newsflash. This is likely to be the last time you'll hear directly from me, Arielle. I was recently promoted to the post of Project Coordinator and we've hired a new forestry coordinator: Alfredo. Maybe some of you already know him – he was born and raised here in Graminha. He knows everyone, he's a good communicator, and we're training him up on the job. We decided to hire someone from the community (like me, I was born in Rosário da Limeira) and I feel that the fact that I'm from the local community helps a lot when looking for people to help with the planting. Since it's a community project, what better than having a community member running it?
But don't worry, you'll still see me in the photos and taking part in the activities!
This month of September, Alfredo, Deivid, and I will start visiting the farms (we'll be wearing our masks and socially distancing, and sadly the usual coffee and chatting will have to wait until the pandemic is over!)
Forest nursery
We recently started having a handful of volunteers from the local community on Thursdays to help in the nursery. And this has been a great help since there is so much to do, weeding, filling bags for the seedlings, walking the forest trails to collect seeds, planting seeds – as you know there's plenty of work and it's all delightful in the fresh air!
We've also been sprucing up the nursery, the water tank was about to fall down so Deivid worked with builder Milton to fix it. We also mowed the grass and the place looks wonderful. Over the past weeks, we collected seeds from ten different species, avocado, papaya, custard apple, and others, dug a lot of earth for filling the bags, carried on composting, germinated the seeds, made 2000 seedlings, kept up the watering (every second day) cleared out the weeds, and made a list of all the seedlings ready for the planting season.
And we also managed to keep up with the monitoring. We keep in touch with the farmers to see how they are doing, whether they need anything, and we ask them to send us photos of the areas they reforested – so that we can ensure they are looking after the trees! But we're longing to return to our normal activities, and see the survival rate, which species adapt best, how the seedlings are growing, whether they are being attacked by ants, and so on. Check out the photos they sent. (And please forgive the quality of the photos – that depends on the farmers' level of skill!)
And so, dear donors, we want to thank you once again for your support. As you know, we couldn't do it without you. The rainforest thanks you! And we're now sending out a brand new monthly newsletter. Check our latest edition, and please sign up by clicking here.
And we wish you all good health and lots of courage,
Much love,
Arielle and the Iracambi team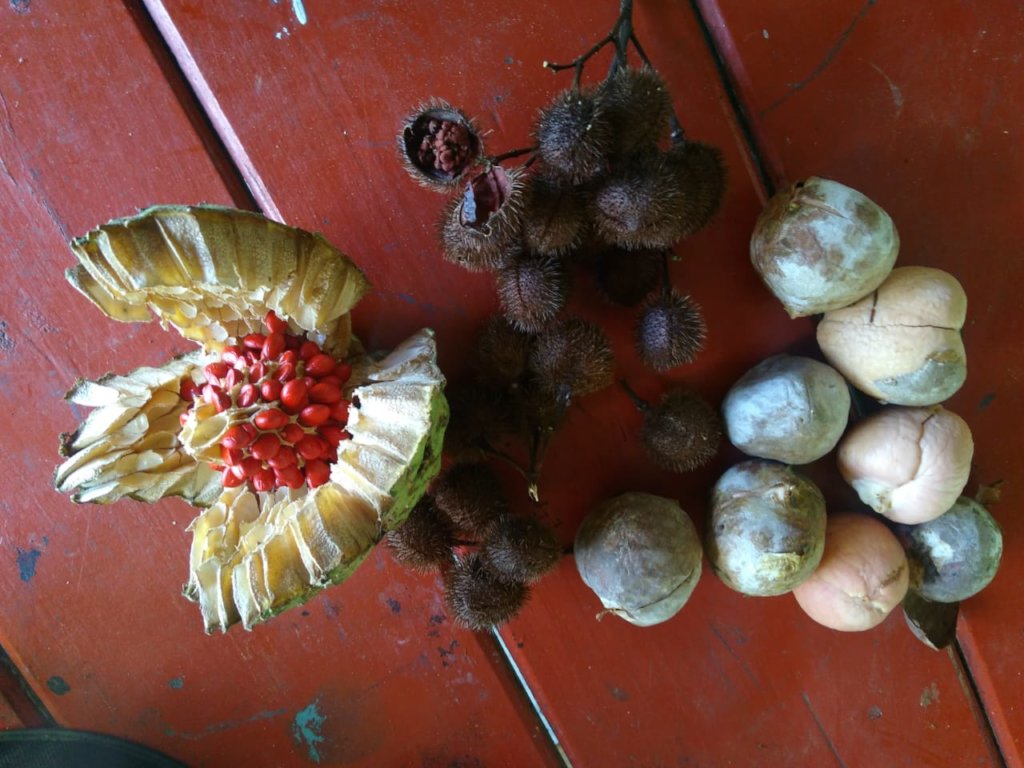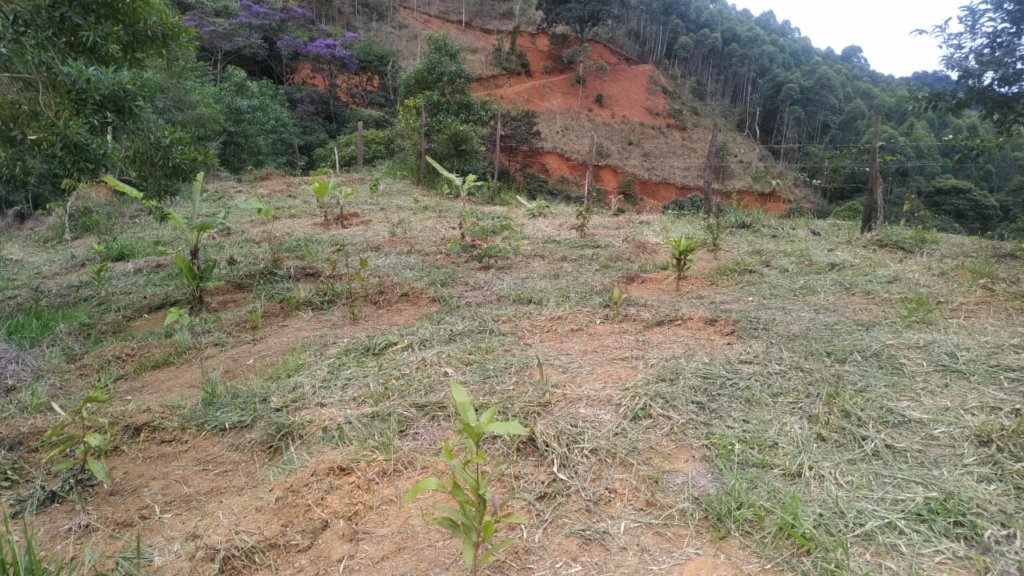 Links: