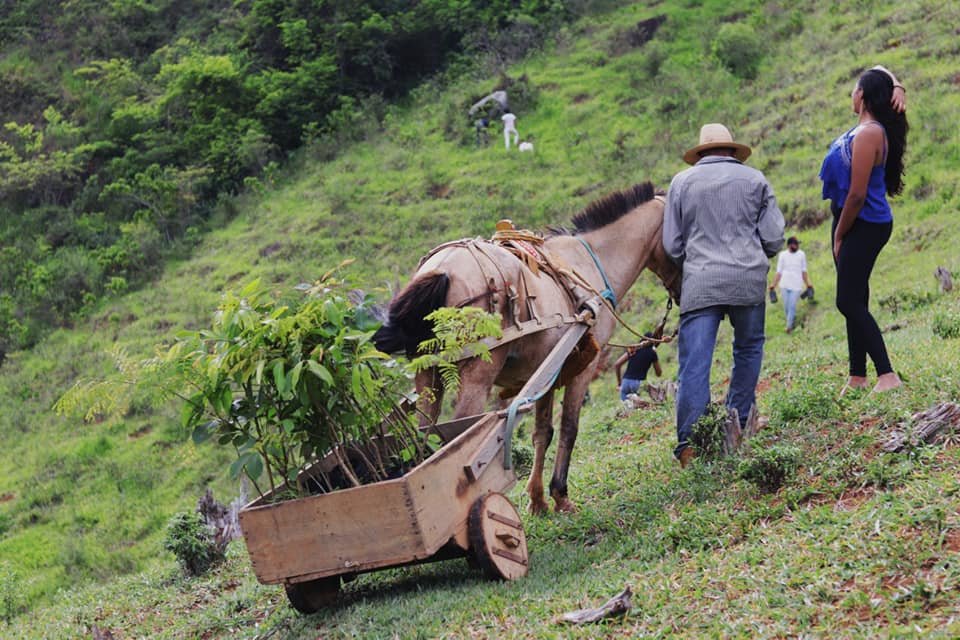 Dear Atlantic Forest Champions,
It's raining like crazy in the rainforest and that's why we've been working overtime this quarter!
By mid October it was already time to start buying our organic fertilizer. It was easy to get the lime, but organic fertilizer from chicken houses was another story! Apart from sending the truck along the wrong road (because we usually get around by motorbike) we stayed up late figuring out the right road and then we had to put it all into sacks - which was a bit of a nightmare, especially since it smells really, really bad. But, if you grit your teeth and keep smiling, things work out, don't they?
We paid fifty visits to prospective farms, and chose thirty, based on interest and need. And the seven hundred fence posts donated by the local water and sanitation company were distributed to thirteen farmers who needed to fence off their springs.
After doing the soil analyses we learned that all the soils on these properties are degraded and not easily infiltrated. We applied lime to correct the acidity in the soil, and the fertilizer from the chicken houses which is rich in nitrogen, lime, phosphorus and magnesium - all essential elements for good plant growth. This organic material is essential to improve the structure of the soil, its capacity to retain water, and to help the proliferation of micro-organisms and worms. We used around half a kilo of chicken fertilizer for each tree, and different quantities of lime depending on the soil analysis.
And this weekend we finished taking water samples, really interested in finding out the results. But we're pretty sure the water quality is bad and we've already planned how to fix it!
PLANTING
Even in the pouring rain the planting doesn't stop - lots of learning from one another, story telling, laughter, and like all country folk in this state, lots of coffee and cake at the end of the day. As for our volunteer coordinator Lisa - she even fell into a (shallow) well!
In the farms where the fencing has been done and the soil and water analyses we moved onto the next stage of the project with the help of Marcos, Vanderson and Gabriel, who helped getting ready for planting. Luiz and I delivered the seedlings and then it was time to move ahead.
As part of our outreach program we managed to get twelve schoolkids to help outm and together we planted five hundred seedlings on Antonio's farm. And of course had coffee and cake to celebrate.... Later we visited a different school and recruited another team of twelve who joined us after school to plant trees to protect water resources in the town. And this week we signed up a group of seventeen from another school to add weight to our team!
First we give a quick practical lesson about our forest biome - some of the students don't even know they live in the Atlantic Forest! - talk about the importance of water and the droughts of 2014/15, explain what is the water catchment area and why it's important to reforest it. And we've been happily surprised by the energy of these kids. They always show up, climb up steep hillsides to plant trees and don't seem to get discouraged. They're real warriors! (We're thinking of taking them on a hike up Graminha Mountain as a surprise - but don't tell them!)
So we're really happy and grateful, because, as well as helping families that have been really short of water, and families that wanted to reforest in order to avoid future water shortages, we're also helping schoolchildren learn to love nature. We're sure that whatever they do in life they'll be environmentalists. And it's great for the kids and the farmers to get together - they all learn a lot. Which is an added bonus, and something we never expected.
So we've managed to finish platning on half the properties, and we plan to finish them all by the end of the month so as to give the seedlings the best possible chance during the rainy season which goes on till the end of March/April. And we'd like to send a big THANK YOU to each one of you for your help, because without you we wouldn't have this project. And together we're planting trees, restoring the forest and inspiring the next generation. Thank you, thank you! You are the real angels of the forest.
With much love,
Arielle, Luiz, schoolchildren of Limeira, Belisario and Ervália, local farmers and, of course, Mother Nature. (The family is growing, right?)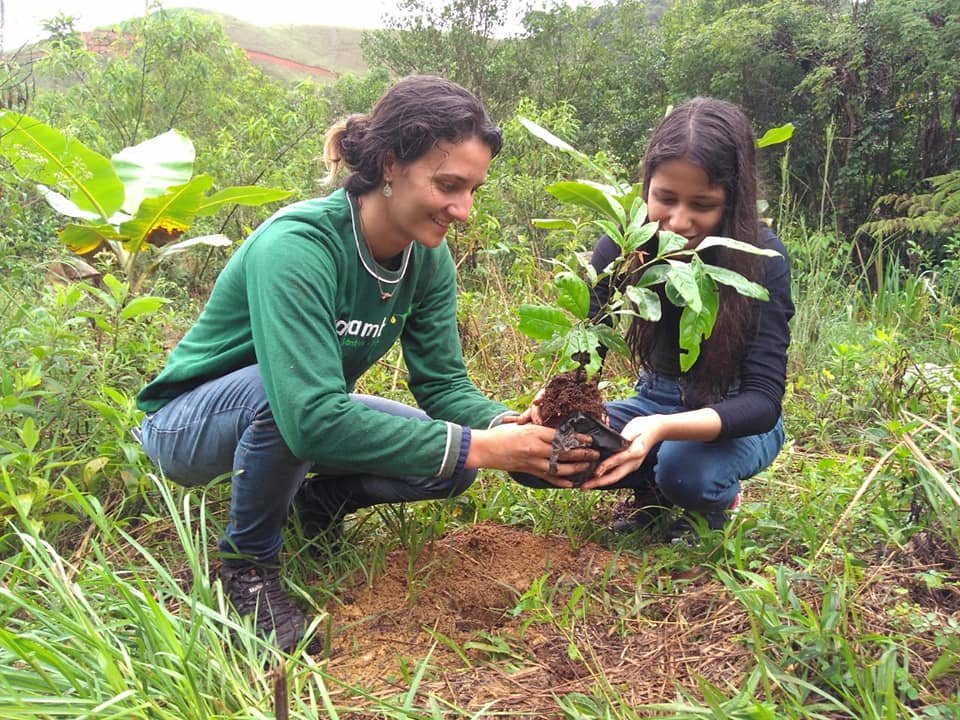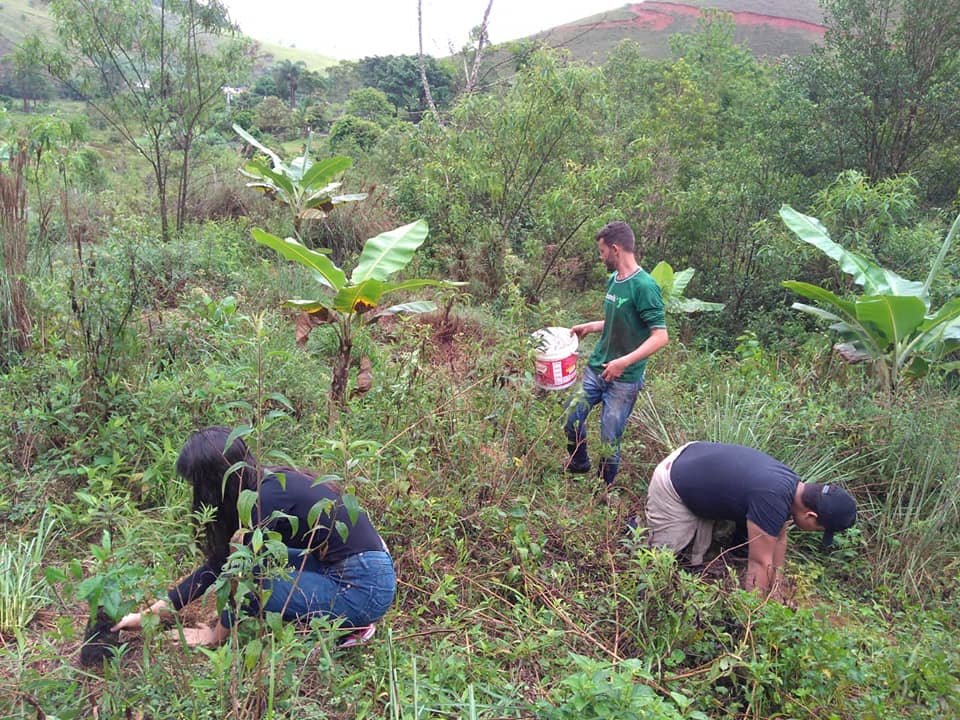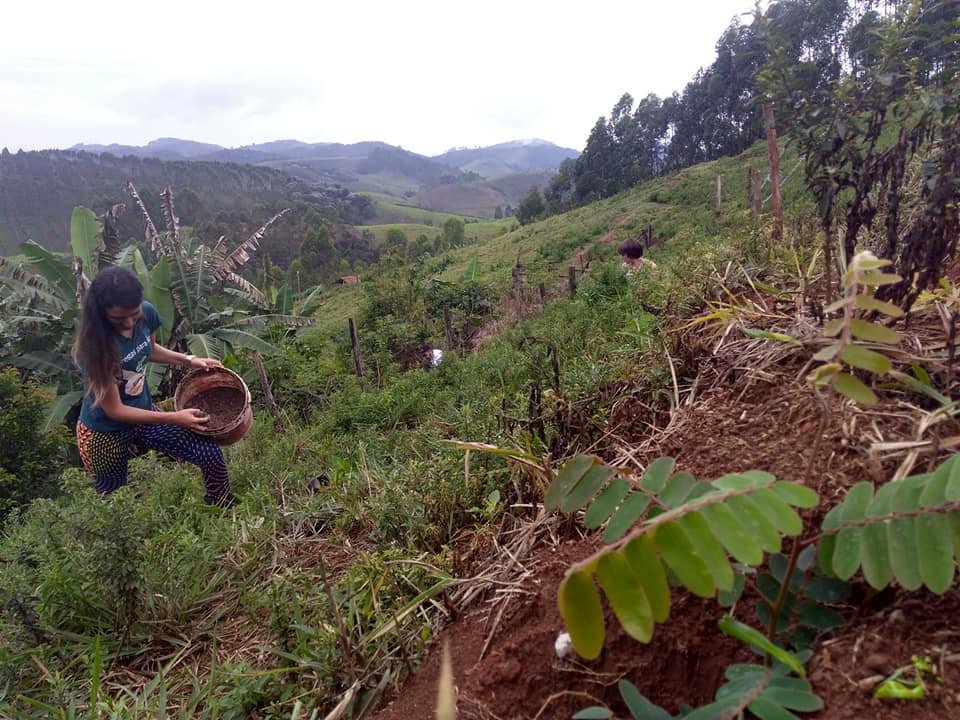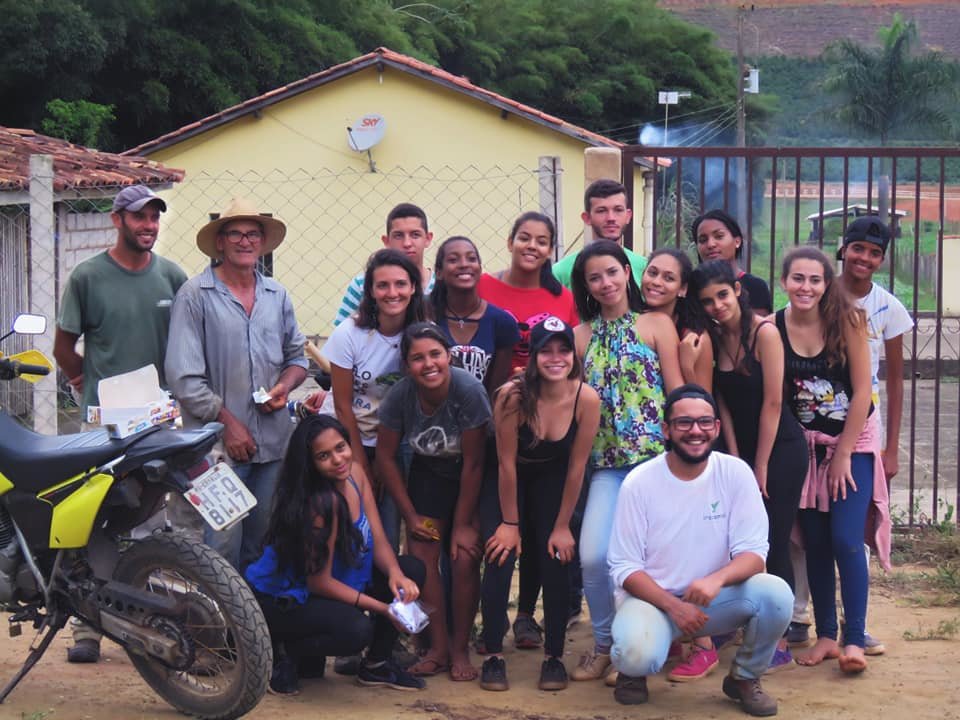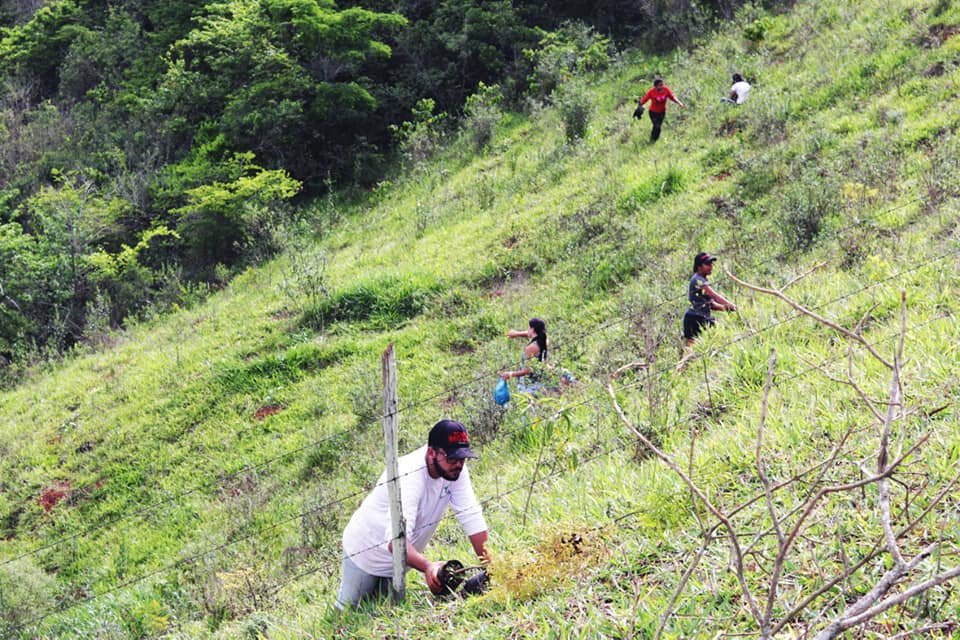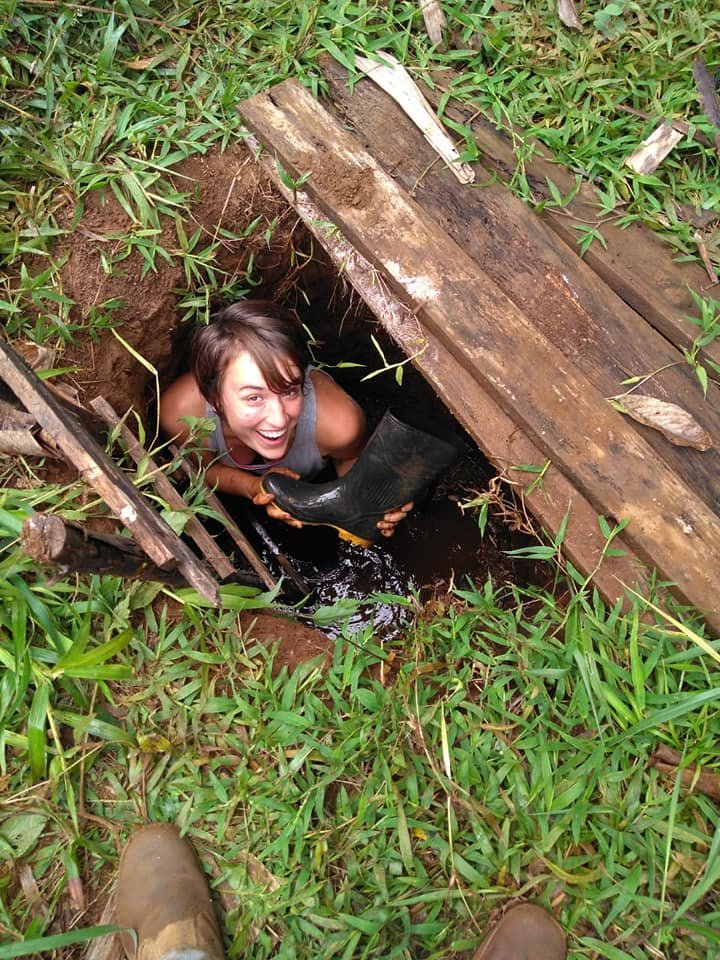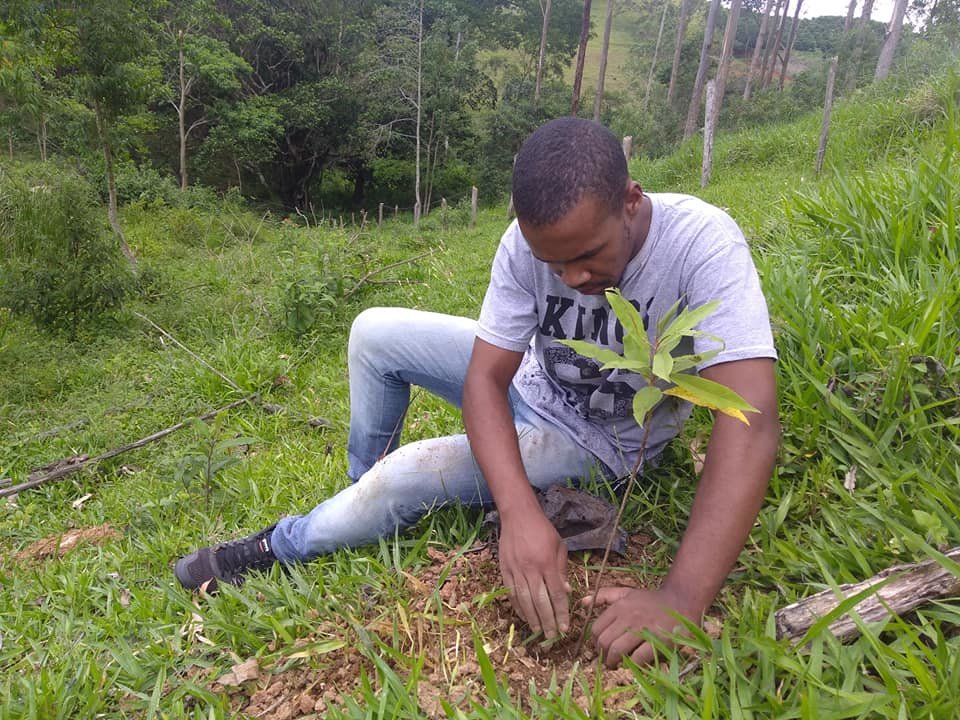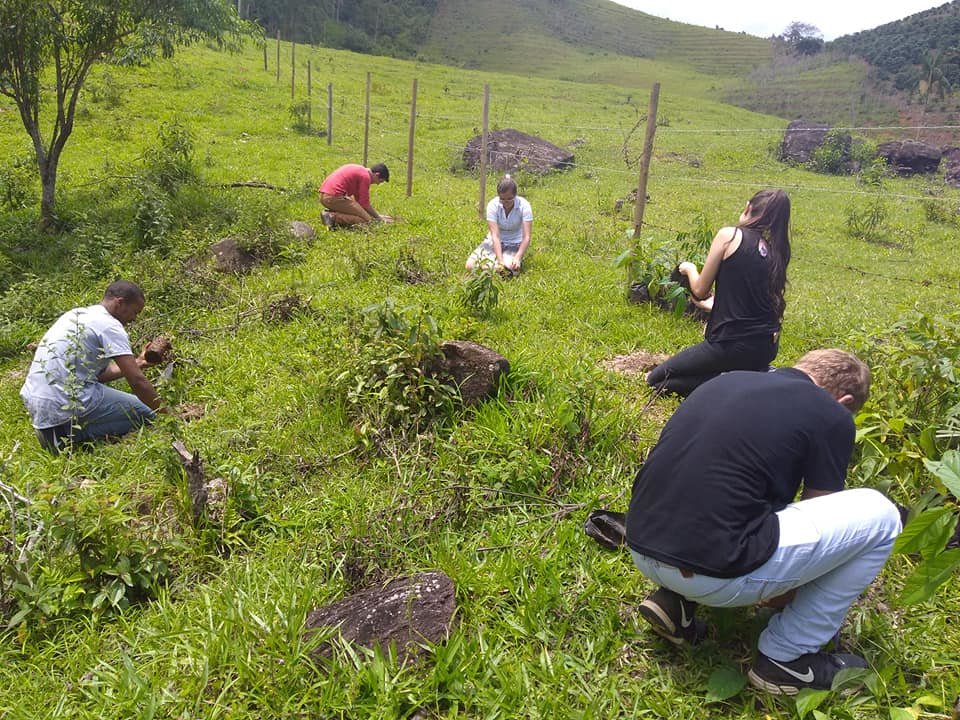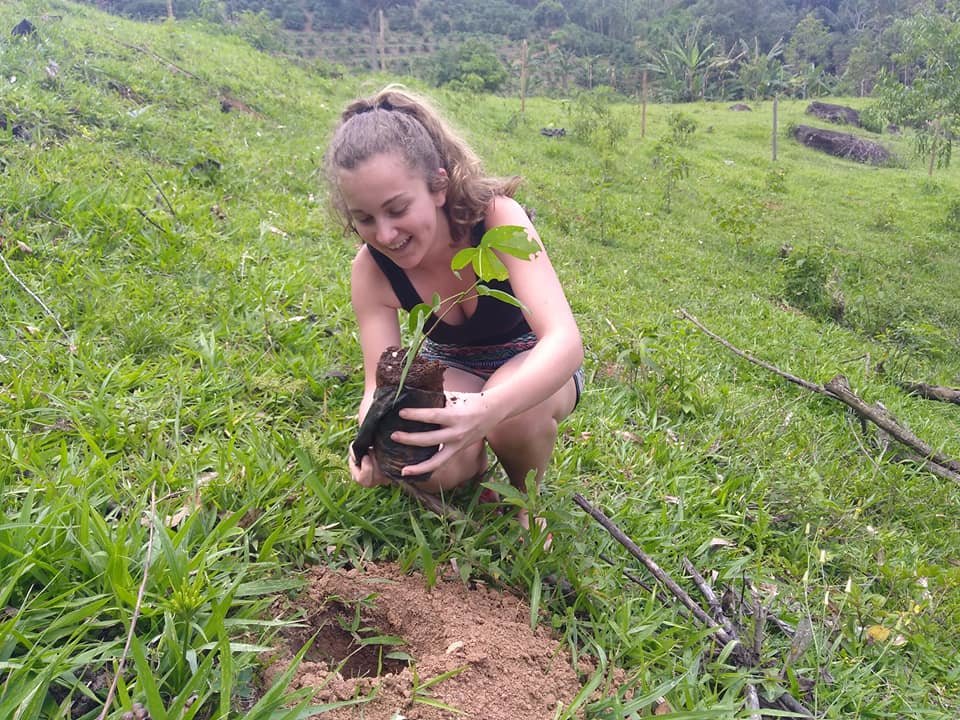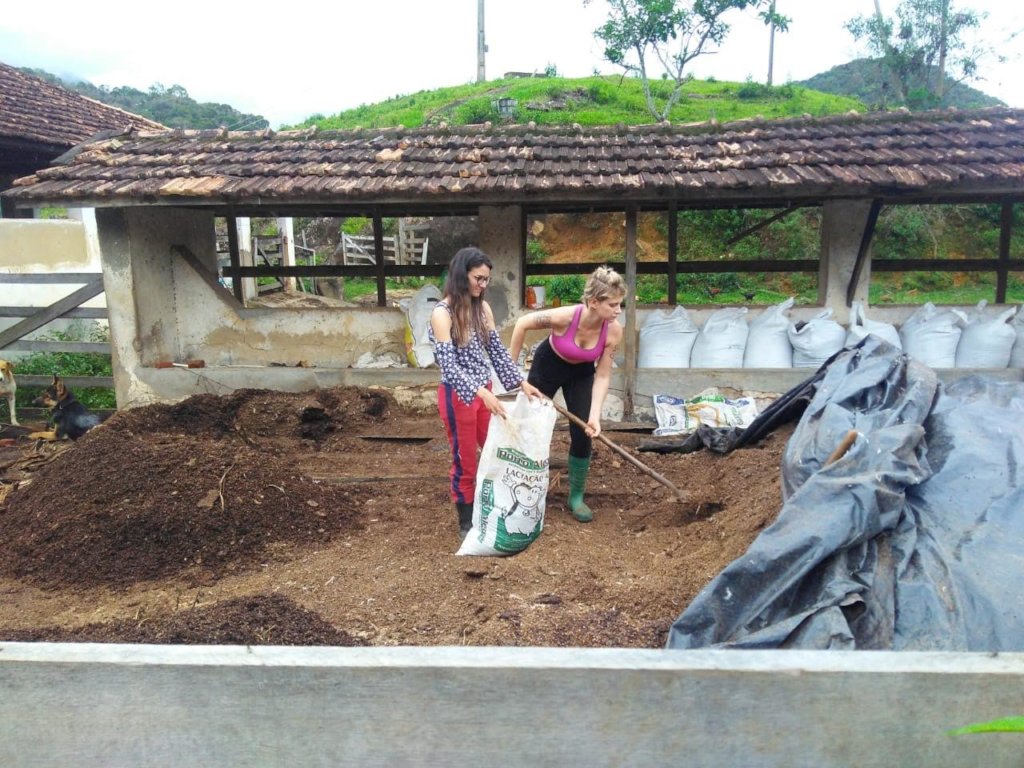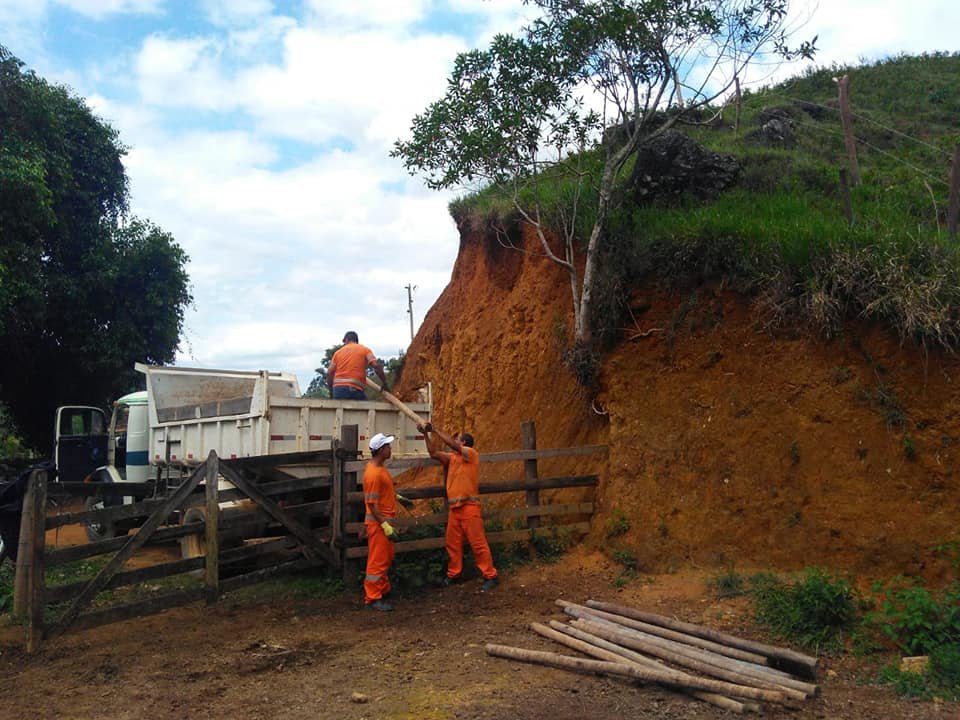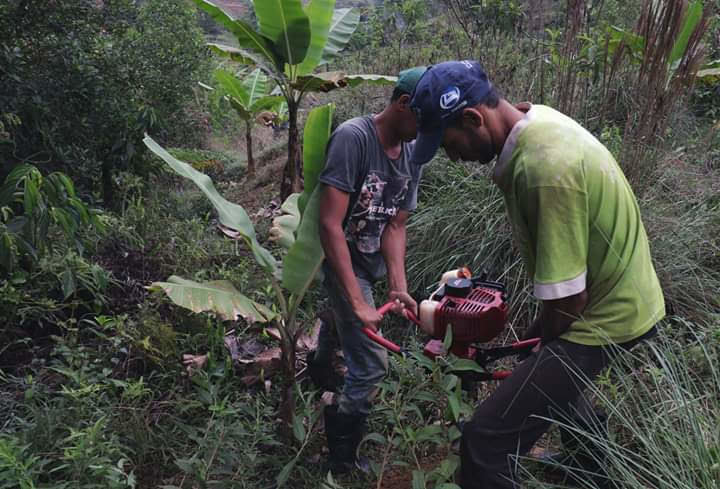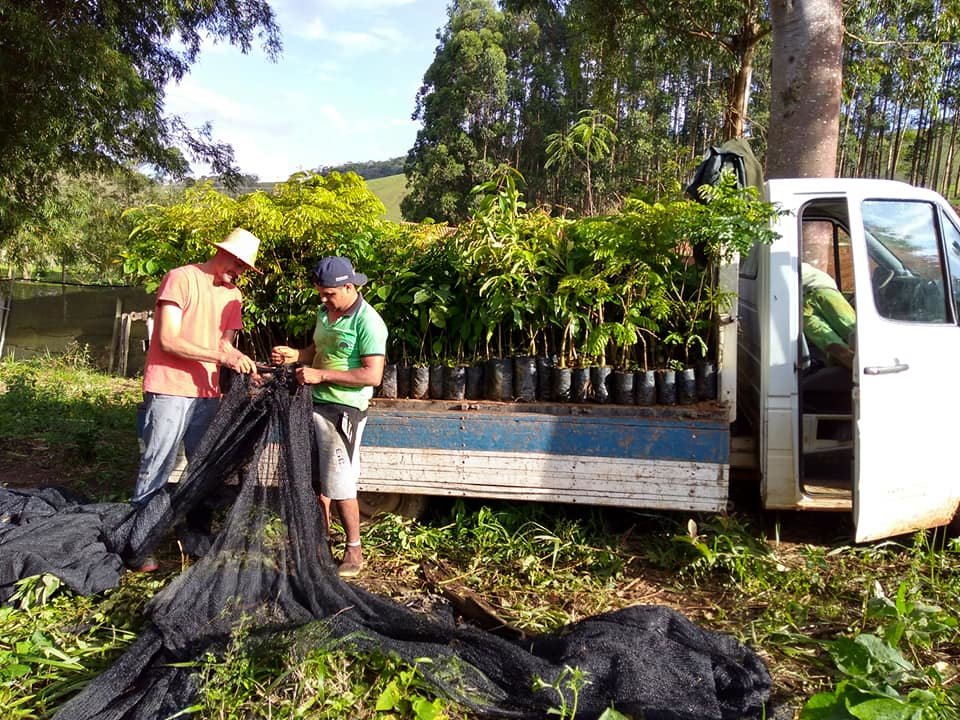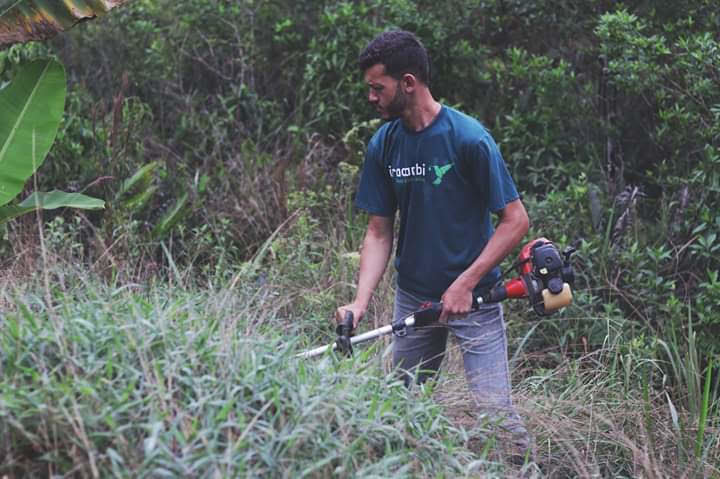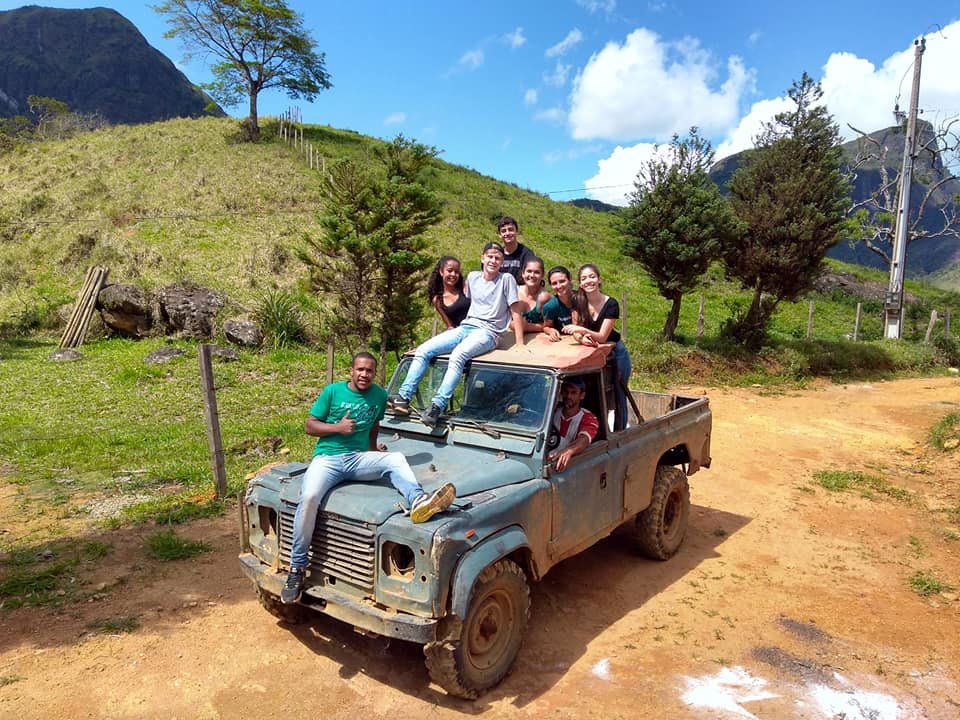 Links: