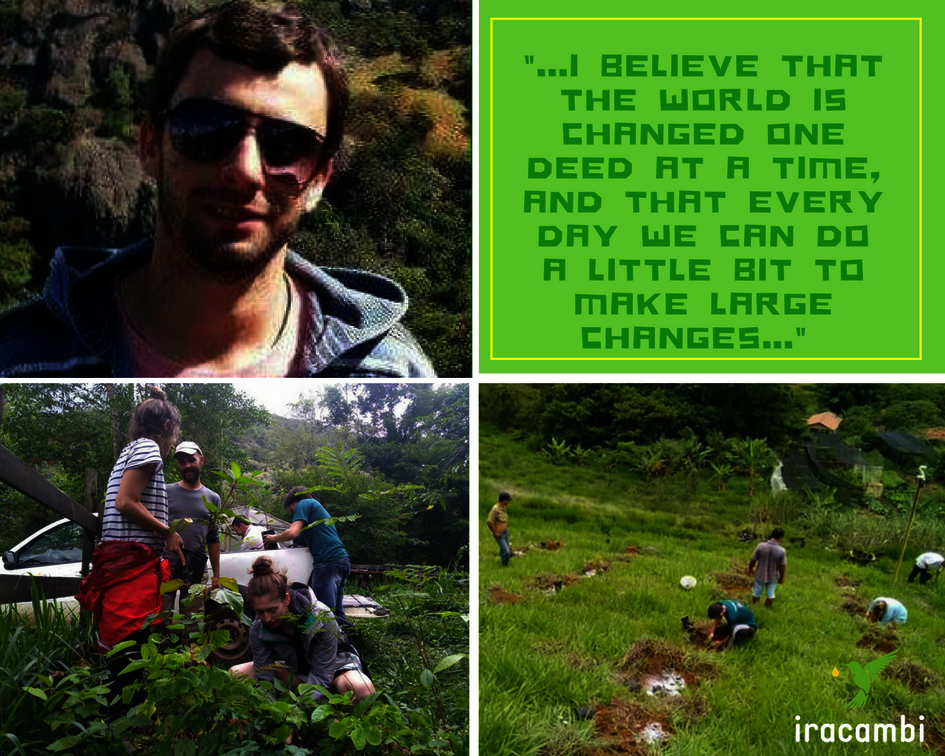 Dear friends and supporters,
What an amazing year - and what a lot we have achieved together! Thanks to you we've been able to expand ouur forest nursery, deliver thousands of seedlings, make dozens of new friends, watch young forests flourish, and see dried out springs running again.
Of course we've had our ups and downs: just this past week when we were delivering seedlings, our Kombi broke down on a muddy road in the back of beyond. Then it came on to rain like you wouldn't believe. So of course we all got soaked to the skin, and covered in mud. But you can always laugh about these small disasters afterwards, right? And it all worked out in the end. We managed to get the Kombi going and when we got to the first farm, which belongs to our friend Ramon, we had such a warm welcome that we forgot all our troubles!
Ramon is a new friend. He lives across the mountains, and when he heard about our Forests4Water program he was determined to join. He has worked with us throughout the year on planning, mapping, and selecting the variety of trees to be planted. And he's always ready with a cup of coffee and a slice of cornbread when we make it to his property Here's what he told us.
"When I bought my farm I didn't think twice about reforesting it. It's become more urgent than ever to plant trees to protect and restore our springs, and it was a lucky day for me when I heard about Iracambi's work. You guys were with me from the start, and I want to thank everyone involved in the project. I pray that ever more people come to understand that what we do today will affect future generations.
I believe that the world is changed one deed at a time and that every day we can make large changes."
With your help we are changing the world one deed at a time, one tree at a time. So here's a big rainforest thank you and may you have a wonderful Christmas and holiday season.
with love and all things wonderful for this season and for the New Year,
Arielle, José, Luiz and the folks at Iracambi
Links: