Project Report

| Jul 31, 2023
"When we were growing up, we never saw anyone growing these trees, but now we know that we can"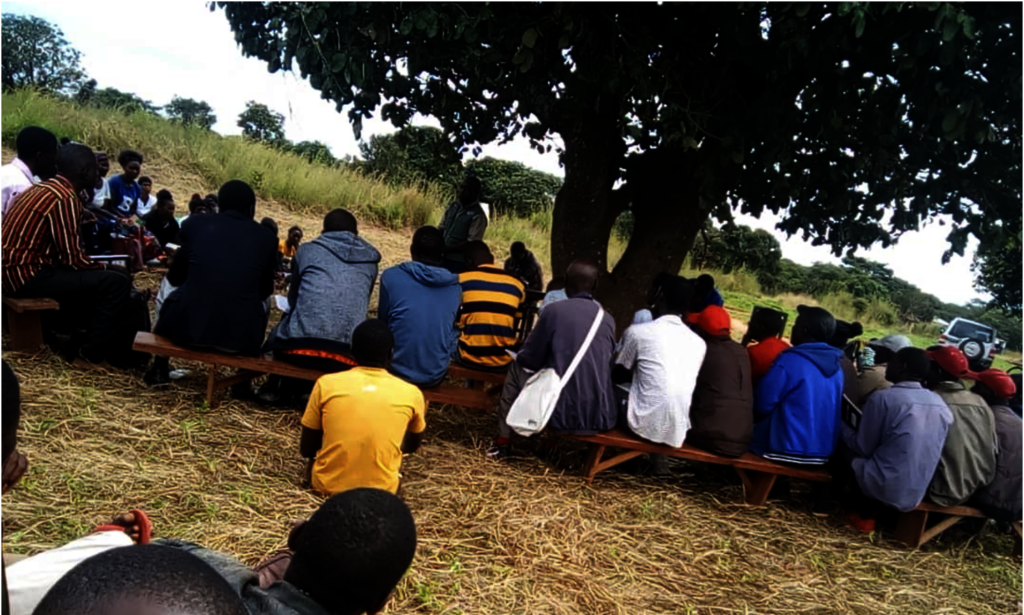 After traveling over 1800 kilometers to Chipata in Eastern Zambia, where CIFOR-ICRAF and COMACO were holding a three-day training on seed collection for transformed poachers and farmers from selected towns in Zambia, Henry, a farmer from Mkushi, was happy to be back home.
While on his long trip back home, Henry constantly got lost in thought about the knowledge on indigenous seeds that facilitators Ludy and Zachayo from Nairobi had taught them. He also recalled what Alfred labored to explain during a seed extraction session on fleshy fruit including Masau (Ziziphus mauritaniana), Mubuyu (Baobab or Adansonia digitata), Kawawasha (Tamarindus Indica) that he desperately wanted to implement immediately.
He then also began to think about the huge difference that sharing this knowledge with his fellow cooperative members could mean for them from a nutrition and income standpoint. Indeed, this could change their life for the better.
"I was happy that I got to attend this training," said Henry, who is one of lead farmers in the cooperative. "Growing up we never saw anyone grow these trees on their homestead but rather collecting them in the wild where it was assumed they could grow without involving people."
A few days later, the long-awaited day arrived, and Henry was given an opportunity, which he said was welcomed with open arms.
"Everyone was excited to listen to everything I had to say about the seed training," Henry said. "Some have continued to approach me asking how they could extract seed and also how to collect seedlings from the forest when they come across them."
He mentioned that it is a privilege for him to share knowledge on seed conservation with other people in the community who were not able to attend the training in Chipata.
Bornface from COMACO said the training was crucial in giving their members who are mostly farmers long term job opportunities in seedlings and fruits to earn a livelihood. Most importantly, he believes that the members will soon have fruit to eat throughout the year and thereby improve household nutrition.
"I am happy that the lead farmers including Henry, who attended the training in Chipata, were able teach their colleagues on everything about seed collection. The knowledge transfer will see over five thousand cooperative members have proper information on how to grow these fruits in their own homestead," said Bornface. "Previously, many of them were dependent on consuming fruits from Lusaka, and these were mostly exotic species, which many believed were superior in nutritional content. Thankfully, the information has been clarified that both types are required for healthy living, and we expect to see farmers growing both for home consumption and extra for sale."
In the coming months, COMACO and CIFOR-ICRAF will continue working with farmers and local government administration to establish a mother block nursery for farmers in Serenje and Chitambo districts from where seedlings will be distributed to each farmer. The mother nursey will include Indigenous fruits: Masuku (Uapaca kirkiana), Mufungo (Anisophyllea boehmi), Masau (Ziziphus mauritaniana), Mubuyu (Adansonia digitata) andKawawasha (Tamarindus indica). Exotic fruits will include avocado, banana, orange, guava and lemon.