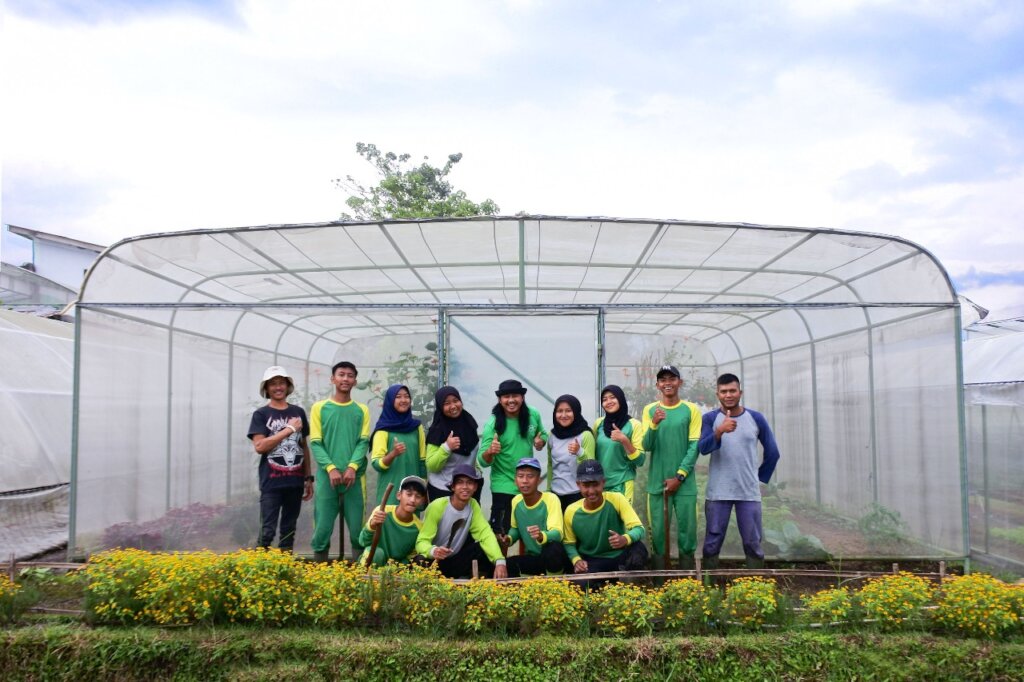 Dear friends,
Due to the decrease in the number of covid cases in Indonesia, we're extremely happy to be able to reopen our doors to young farmers wishing to do internships on our farm!
Recently, we welcomed 10 students from a nearby farming high school. The students spent almost 3 months on our farm, working alongside our farmers. Besides field work, they also had the opportunity to have sit-down discussions with our head farmer to ask questions and review the day's work.
With only theoretical studies at school, the students were very happy to finally be able to get their hands on real farming action. What they realised while on the farm is that working with nature comes with many challenges. The change of seasons, which is nowadays more unpredictable due to the climate crisis, creates a need for different types of interventions, especially when it comes to organic farming.
Besides participating in the everyday tasks at the farm, the students were also able to learn about the marketing side of the business. Unline many farmers who go through middlemen, the YUM Organic Farm has its own website and clientele. This type of business comes with its own upside and challenges.
Indonesia lost around 5 million farmers between 2003 and 2013. The trend is expected to continue, and by 2063, we could lose all our farmers. That's why the work of keeping young farmers excited and enthusiastic is so important.
We take this opportunity to thank you for helping the farm continue its work, and ensuring that these internships for young farmers can take place. If you want to continue supporting this project, TODAY GlobalGiving is giving away one million dollars to nonprofits around the world as part of their #MoveAMillion campaign for #GivingTuesday.
By donating today, your generosity can help us unlock a share of those funds!
Warmly,
Vanessa