Project Report

| Oct 4, 2016
NUTRITION THROUGH FOOD FOREST AND GARDENS REPORT
By Nicholas M. Syano | CEO & Founder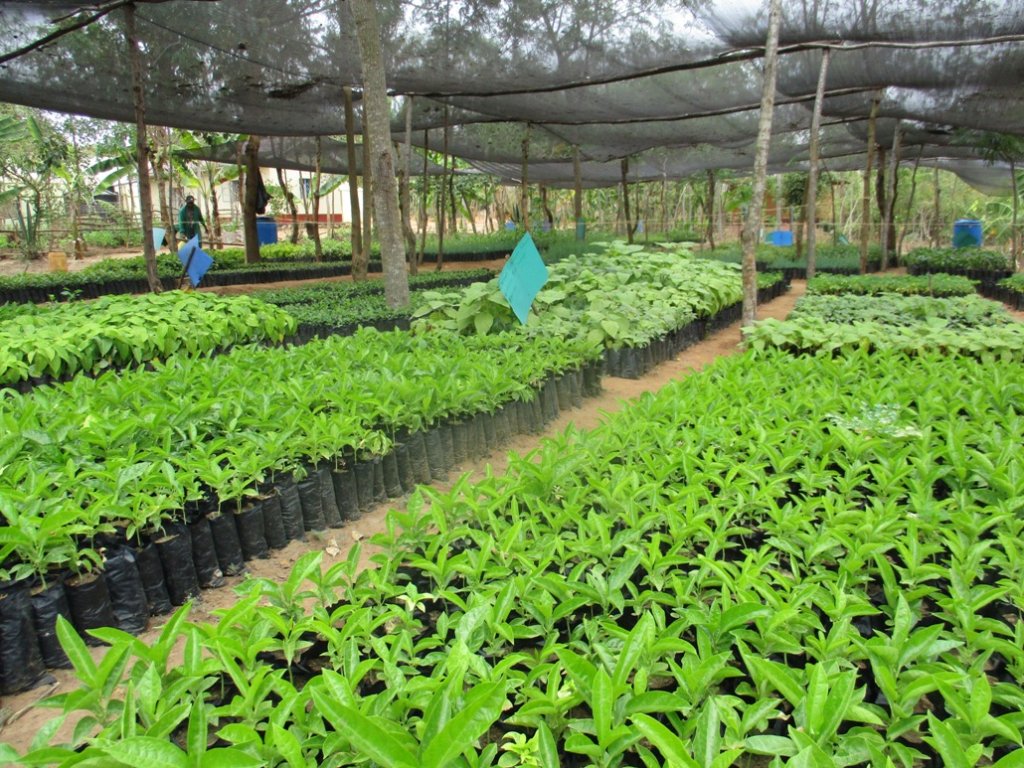 Introduction
Greetings from DNRC family. We are glad to once again have a chance to share our progress report with you. Your continued generous support has enabled us to continue working with our now 550 smallholder farmers in food and nutrition security and capacity building through food forests and gardens. As our food forests mature, farmers have started harvesting some products like moringa leaves for domestic consumption and extra for sale. Also as more trees grow both in food forests and in farms, the crops are improving from retained moisture, less erosion and microclimate effect. Our working model of balancing environmental sustainability, social wellbeing and economic viability, has drawn a lot of interest around the community thus more and more farmers want to work with us. We have currently enrolled 100 farmers in our program thus making our accumulative number of active farmers to 550. We hope with more support will eventually cap at 1000 farmers (households).We are also engaging children in 6 schools we are working with who are the future custodians of the sustainability of the community. Thank you again and we look forward to a long term engagement in this noble work. Below is detailed activities achieved during the quarter.
Tree Saplings Propagation and maintenance
As we prepare to plant more food forests and gardens in October- November rains, we have been busy during the quarter propagating and maintaining tree species for the farmers to establish the food forests. We were able to propagate 10,850 tree seedling mixed with fruit trees for food and nutrition. So far we have 61,000 seedlings of different species ready for planting immediately the rain starts. We continue to now maintain and take care of these seedlings as seeing in the picture.
Outreach and follow up trainings
DNRC outreach staff were involved in training farmers on how to maintain their food forests. They also recruited more farmers and trained them on how to establish food forests starting by how to dig and prepare holes for planting. (See attached picture)
Maintenance of the DNRC food forest
During the quarter, we continued to tend the DNRC demonstration food forest which is drawing a lot of attraction from the farmers and visitors who come to learn by seeing. The food forest is flourishing and during the quarter we were able to harvest 3 kgs of passion fruits, 27 kgs of Bananas, 6 kgs of cassava, 1 kg of cow peas. We are still to harvesting more sweet potatoes and cassavas.(see attached picture)
Vegetable Garden
During the quarter, we were able to establish new vegetable garden to supply vegetable to staff and the farmers and as a source of income for sustainability of DNRC. (See attached picture).
School visit
During the quarter, one of our partner schools visited for trainings on sapling propagation and maintenance of tree nursery (see attached picture)
Challenges
Transport is becoming a challenge because, we have more farmers to visit and who are further away, something which is hindering frequent visits.
Recommendation
To purchase a motor bike ($ 1000) for easy and cheap transport.
Focus for Next Quarter
More trainings and follow ups,
Issuance of tree seedlings during the coming rain season