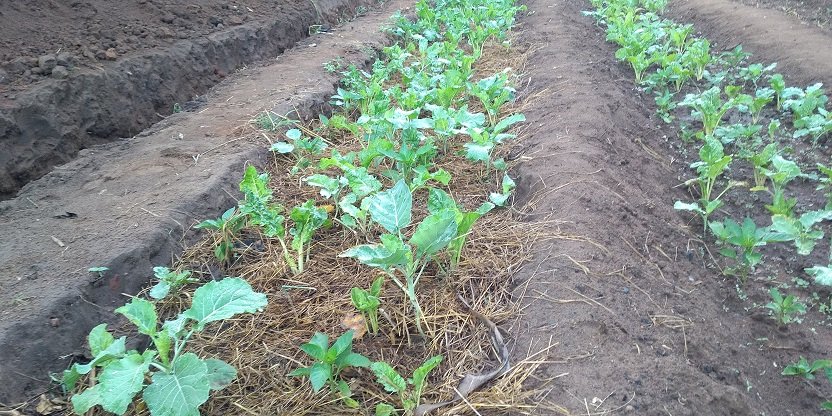 INTRODUCTION
We hope this report finds you and yours well and safe from the Covid-19 pandemic. We are happy to share with you our quarterly progress report on nutrition through food forest and gardens which is another project of DNRC. Despite the setbacks of covid-19, DNRC continue with her programs; courtesy to your kind and generous donations through GlobalGiving platform. On behalf DNRC staff and the 800 smallholder farmers we serve, we salute you and continue to dream bearing in mind you got our backs. DNRC nutrition through food forest and gardens establishes edible forests among the farmers and organic kitchen gardens where they get nutritious fruits and vegetables for their family and extra for sale. DNRC has demonstration plots of both intervention at the site where farmers learn and replicate in their own farms. DNRC food forest and some of farmers are maturing and most of production trees (fruit trees) are producing. Our main food forest fruit trees include mainly; Pawpaw, oranges, bananas, mangoes, passion, guavas avocados and mull berry which are providing nutritious fruits. The food forests are also providing firewood from the prunnings of the bigger trees. DNRC organic gardens continue to provide vegetables. During this reporting quarter, the following activities were accomplished; managing the food forests at DNRC, harvesting ready fruits, maturing and mulching the production trees. We also continued follows up of the farmers and school food forests. In terms of organic vegetable garden, we concentrated on putting up vegetable nurseries, managing the gardens, harvesting vegetables, issuing farmers with vegetable saplings and selling the extras. Below are detailed activities during the reporting quarter
DNRC FOOD FOREST
During this reporting quarter, main activities involved manuring and mulching the fruit trees in the food forest for fast growth, general food forest management (chop and drop), weeding, fruit harvesting. DNRC training and outreach team also continued to train farmers on food forest at DNRC site. The following products were harvested during this reporting quarter from DNRC food forest: 10 kgs of bananas, 100 pieces of passion fruits, and 30kgs of pawpaw. We also harvested about 60kg of cassava.
DNRC KITCHEN GARDENS
During this reporting quarter, DNRC staff in charge of the gardens was busy putting up vegetable nurseries to supply saplings for planting both at DNRC and farmers farms, preparing and fertilizing sunken beds for health vegetables, managing the gardens through weeding, Ecological Pest Management (EPM) and finally harvesting the vegetables for consumption and for sale. Training of farmers on the same also continued during this report period.
CHALLENGES
Water remains our main challenge which limits our expansion potential and we continue to appeal to our donors to support the same.
PLAN FOR THE NEXT QUARTER
Continue harvesting vegetables and selling.
Put up more vegetables nurseries.
Continue mulching the kitchen gardens to reduce evaporation as water becomes scarce.
Harvest more fruits from the food forest as well as tending it.
Propagating more fruit trees in our tree nursery for expanding food forests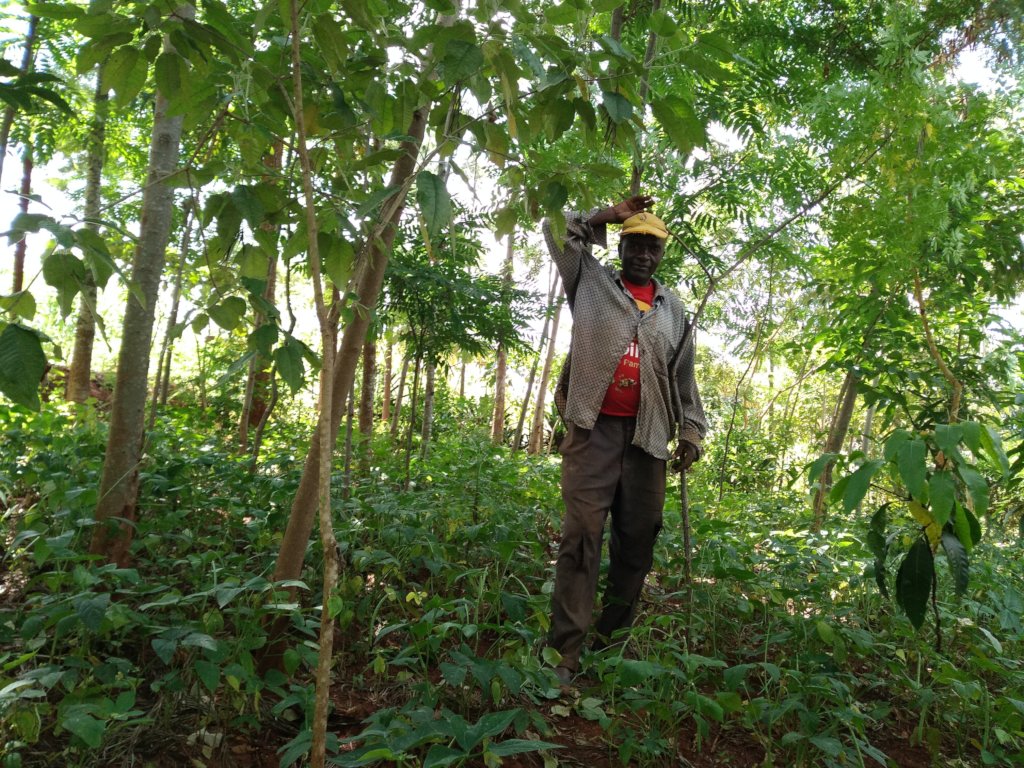 Links: