Project Report

| Jun 22, 2018
NUTRITION THROUGH FOOD FOREST PROGRESS REPORT 08
By Nicholas M. Syano | CEO & Founder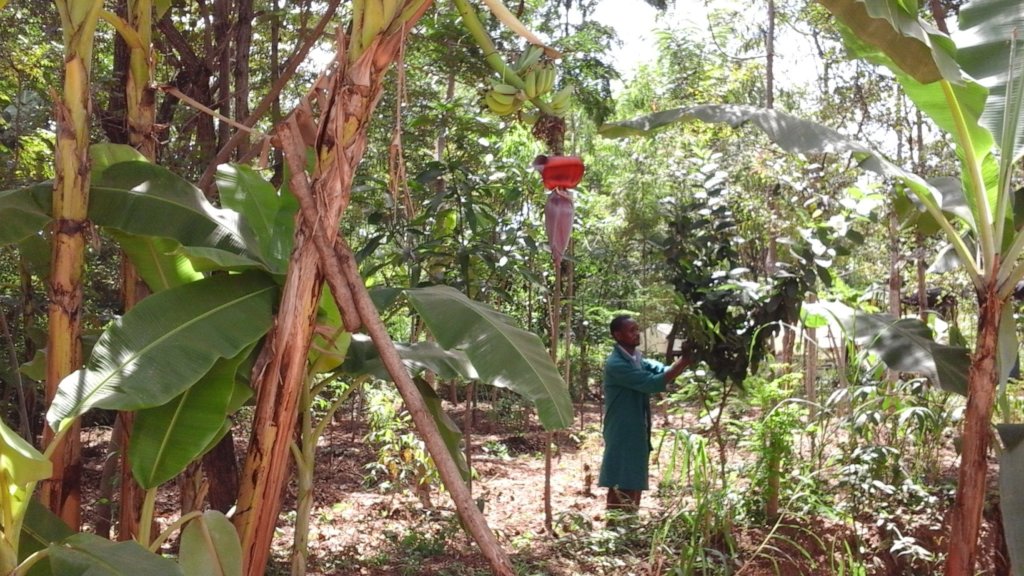 Introduction
We trust you're all doing great and in good health. Receive much greetings from Drylands Natural Resources Centre ( DNRC) family .We are happy once again to share with you our progress report on Nutrition through food forest and gardens in Kenya. Your generous financial support continue to enable us to work with our communities towards food and nutrition sustainability. Since we started food forests and gardens project, courtesy to your generous support, the community is experiencing positive results in terms of nutritious vegetables for home consumption and sale for income. DNRC continue also to move towards financial sustainability from the sale of the products from the food forests and gardens and providing nutritious food to the staff.
We continue to tend and develop kitchen gardens in DNRC premises with diverse vegetables ranging from black night shed, amaranths, cowpeas, kales, spinach, coriander , onions just to mention but few. This knowledge has been transferred to the households working with DNRC and now the families can produce their own vegetables thus reducing their expense and having a better diet and income at house hold level.
During the quarter, we were mainly worked in DNRC food forest by tending and harvesting ready products such as passion fruits, beans and bananas. We also continued to establish more kitchen gardens both at DNRC site and farmers individual farms. Below are specific activities during the quarter.
DNRC Food forest
During the quarter, we continued to manage DNRC food forest mainly in mulching and pruning. We harvested 9 kgs of bananas. 10 pcs of passion fruits and 1 kg of beans.
Kitchen Gardens
During thequarter, we were involved in establishing more kitchen gardens at DNRC site and managing the green houses.
Outreach and training
During the quarter, DNRC trained and helped the farmers to establish kitchen garden in their individual homes for vegetable production for both income and home consumption.
Focus for Next Quarter
Continue managing DNRC food forest
Continue managing DNRC gardens as well as training farmers to establish more on Kitchens.