Project Report

| Mar 26, 2018
NUTRITION THROUGH FOOD FOREST AND GARDENS REPORT
By Nicholas M. Syano | CEO & Founder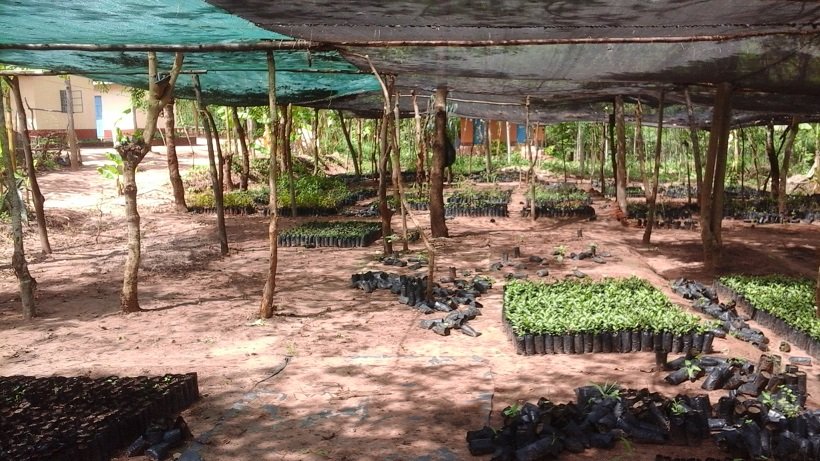 INTRODUCTION
Receive warm greetings from all of us in DNRC. We hope that you're health and in good spirits as you go about your daily business. During this quarter, the main activities were mainly planning for the year 2018, replanting vegetable gardens in DNRC, replanting DNRC food forest and propagating more seedlings after issuing the ready seedlings in October-December Rains. We issued to the 600 farmers over 80,000 seedlings during the rains. Some of the fruits for food forests included Guavas, citrus, mangoes, pawpaws, tamarindus indica, tree tomato, mulberry, avocados, zyzium and vitex payos .This quarter we got good rains so we did a lot of planting both in DNRC gardens and the demonstration food forest. Below are detailed activities accomplished during the reporting quarter?
Propagation and maintenance of food forest seedlings in the nursery.
During the quarter, we started propagating more seedlings for both food forest and also for woodlots after issuing over 80,000 seedlings to the farmers who planted during November –December 2017 rains. After issuing the seedlings few ones were left so during the quarter we also tended them. (See attached picture).
DNRC vegetable gardens
During this reporting quarter, we were busy replanting DNRC green houses with vegetables and also around the office. (See attached pictures).DNRC provides meals for the staff and so the vegetables are used for this purpose and extra is sold for income.
DNRC food forest
DNRC demo. food forest continue to mature and we continue to harvest some fruits such as passion, pawpaw and tubers such a cassava and sweet potatoes. During the quarter, we replanted the food forest with cover crops as well as tending it. (See attached picture).
Challenges
The main DNRC challenge still remain water. There is need for sustainable water source as s the nearby river dry's shortly after the rains and we have to scoop the sand to fetch water for nursery.
Focus for the next quarter
To continue seedling propagation to expand the food forests and woodlots
To continue training farmers and follow ups to the farmers individual farms
Expanding the vegetable gardens