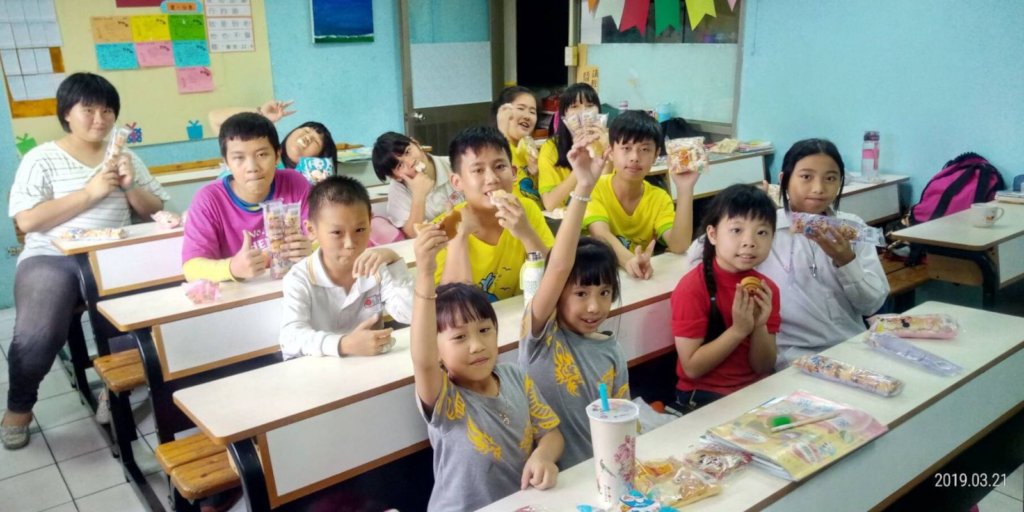 Membership Rewards can be a Huge Help!
A pin a day is great a year. Donate one's membership rewards points, it would become a great amount if everyone does the same! The Mustard Seed Mission started the community food bank project and invites everyone to join! Great gratitude to 12 branches of the Family Mart in Taichung, Taiwan, they promoted the event of "Donate Points to Help Others", from March 2019, with the kindness of the costumers, they sent breads, tissues, and all kinds of daily supplies to those in need.
According to the statistic from Environmental Protection Administration, there are 2,750,000 tons of food waste in Taiwan every year, that means, in average each one of us has wasted 120 kilograms of food each year. These foods would be enough for all the low income families in Taiwan to eat for 20 years. The Mustard Seed Mission now runs 200 community food banks and distribution depots in Taiwan. Through the donation of corporations, stores, and the public, we can decrease food waste and bring new life to them!
Family Mart along with the kindness of the public
Since March, Family Mart Taichung branches are willing to promote the points giving event one after the other. The stores help collect the points that was donated by the public and redeem daily necessities for the vulnerable. Among those supplies, including fresh bread (till now over 3000 breads are donated), tissues, drinks, and water…etc., all will be delivered in the 61 appointed places of the Mustard Seed Mission in central Taiwan.
Among those kind-hearted Family Mart Taichung branches, there are 10 branches in the Nantun District, and 2 branches in the Xitun District. The Mustard Seed Mission thanks all the stores that are involved in this public welfare activity. Together, we can help the underprivileged families, and make their lives better.
In Taiwan, there are 1.6 million populations a year suffering from hunger! Yet, more than hundred tons of food are thrown away. The Mustard Seed Mission see the need and establish community food banks to receive donated food and offer service in the communities!
Build a Hunger-free Network with Us!
----
*Challenge Camp http://bit.ly/2NKscIM - Help community underprivileged children in Taiwan are able to have the chance to see and learn more!
*Sprout Up Project http://bit.ly/2NJk0bV - Help Vulnerable Children's Life Have Bright Future.
*Diversified Learning Project for Children http://bit.ly/2NJoPC7 - Help Children in Agape Children's Home and Mustard Seed Youth Home are able to explore more through learning.
*End Hunger http://bit.ly/2NM41Kj - Build a Food Bank Distribution Center - Sharing food to community needy people and families!
*Indonesia Tsunami Post-Disaster Recover Project http://bit.ly/2RAApke
----
The Mustard Seed Mission
Website: http://www.mustard.org.tw/locale/en
Facebook: https://www.facebook.com/mustard.tw/
Donation Information: https://www.mustard.org.tw/locale/en/tab/898
E-Newsletter: https://goo.gl/e8EUBo
MSM - the 1st registered Social Welfare Organization in Taiwan -  https://youtu.be/qyTAv0L5Sz0