Project Report

| Jul 3, 2023
Amplifying our Outreach in July to Support a New HQ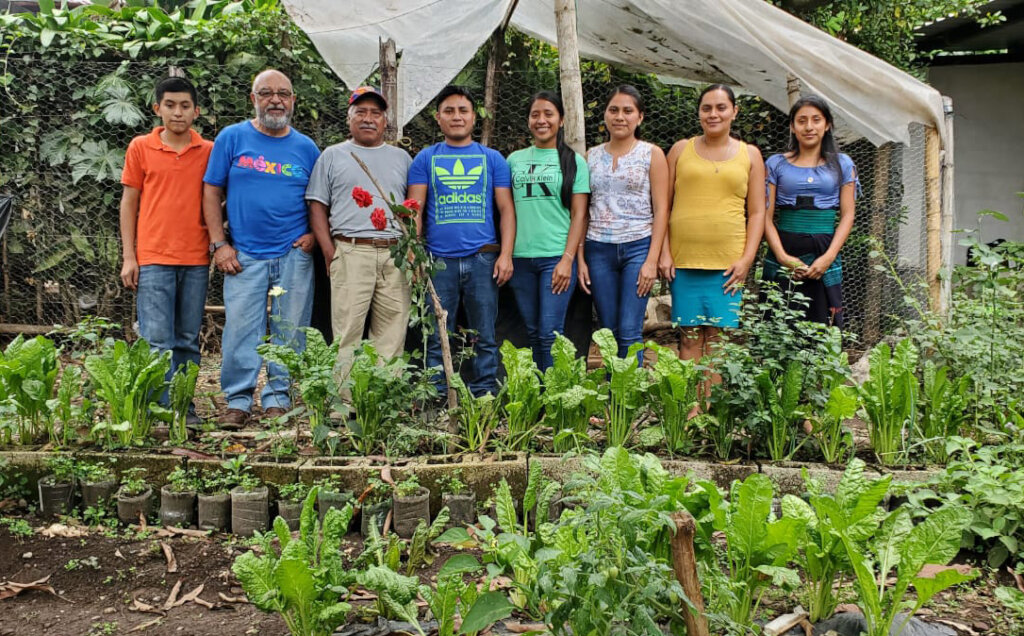 Finding a New Home for Casa de Semillas
Fueled by readiness and determination, our Program Director Armando Astorga has been working tirelessly with our Extensionist Team to find a plot of land that is well-suited for our new community center and demonstration garden. The search has been on since April when we learned that our previous property was being requested back by the landlord.
At the moment, Armando is hosting our Team's internal meetings at a space rented from a generous local community member. Our precious pilones or seedlings are being cared for by various extensionists and other long-time participants. We all look forward to transitioning from this temporary solution to one that offers more stability and space for innovation in the near future. We recognize this as a temporary solution and are beyond grateful for the cooperative effort to make ends meet!
Kicking Off our July Fundraiser!
The time has arrived. Tomorrow, July 1st, we kick off our fundraising efforts with an ambitious goal of raising $30,000 to support the construction of the new Casa de Semillas community center and demonstration garden. This center will serve the needs of thousands of rural Guatemalans, providing families with essential education about sustainable agricultural practices and family nutrition.
Learn more and support our growth into this exciting new chapter by making a donation or checking out our other offerings this month. We've got a range of events, virtual and in-person, happening at home and abroad, all aimed at raising awareness and support for this important cause.
Listen to our podcast episode: Two members of our Administrative Team were recently featured on the Regenerative Skills Podcast. Host Oliver Goshey interviewed Daillen Culver and Leilani Yats about Seeds for a Future's work on issues of food security and nutrition in Guatemala. They interrogate the nature of community-led development, explore sustainable agricultural methods, and dive into the complex cultural context of rural Guatemala. Whether you're new to these debates or an established expert, this one-hour conversation is a great introduction to the Seeds for a Future philosophy and the inspiration behind our continued efforts. Listen by clicking the link below!
Register for our panel discussion: On Monday, July 10th at 12:00 PM PT/3:00 PM ET, Seeds for a Future is hosting a Virtual Panel Discussion. Director of Operations Daillen Culver will be joined by a panel of experts from the Guatemalan community to host a conversation about the pandemic's impact on food security in rural Guatemala. Panelists include Richard Ambrose (Founder and Managing Partner of Pomona Impact), Daniele Volpe (documentary photographer and contributor to The New York Times and National Geographic, among others), Anne Kraemer (co-founder of Maya Health Alliance/Wuqu' Kawoq), and Manuel Hernandez (Senior Research Fellow at the International Food Policy Research Institute). Register by clicking the link below!
Join us for an evening of Guatemalan cuisine: Thursday, July 27th kicks off our Cocina Campesina Dinner Series. From her home in Edinburgh, Scotland, Director of Operations Daillen Culver will host a small group of supporters for a four-course meal featuring nutrient-dense versions of Guatemalan classics. All of the featured recipes were written by our community members and will be included in our forthcoming cookbook, Cocina Campesina. If you're interested in attending a future Dinner Party or hosting a Fundraising Dinner in your own city, get in touch today!
Join our fundraising efforts this July by attending an upcoming event or making a donation! Your generous support will directly support the health and prosperity of rural families. As always, we are grateful for your generosity and willingness to help us continue implementing sustainable solutions to food insecurity and malnutrition in Guatemalan communities.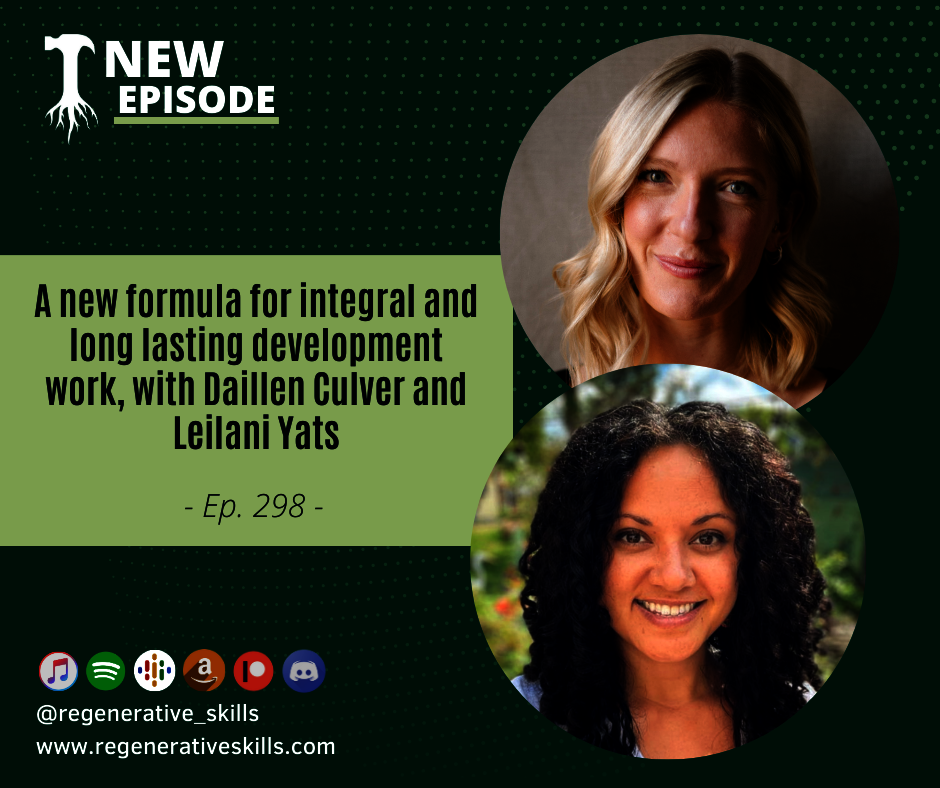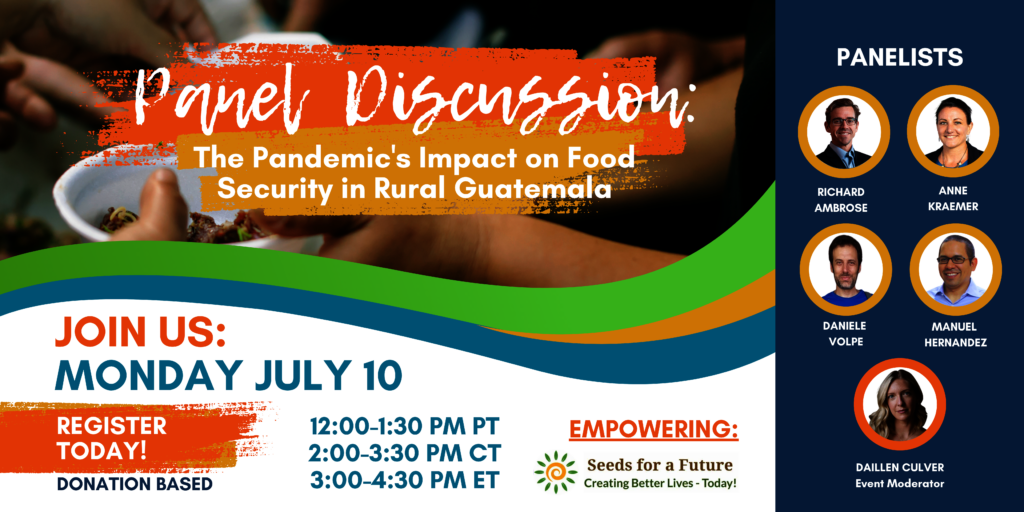 Links: