Project Report

| Dec 1, 2022
Vicente & Sonia Build Health & Self-Reliance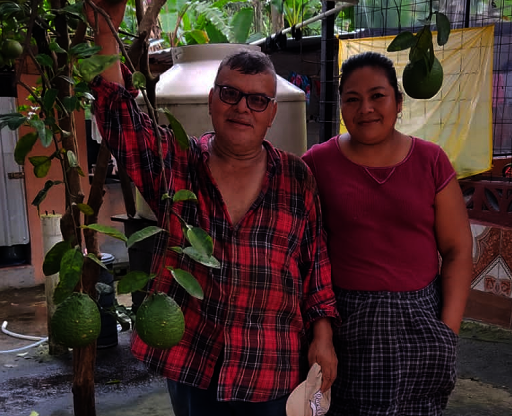 Vicente and Sonia were inspired to join the Seeds for a Future Backyard Farm program after seeing the gardens of their neighbor, Antonio -- now they inspire others. Vicente and Sonia "graduated" from the 12-month program during 2022. They are doing a terrific job of continuing their Backyard Farm and have become wonderful mentors to new families that joined the program in recent months.
Before, they had only grown bananas. Now, using the skills and knowledge shared with them by the Seeds team, Vicente and Sonia know how to plan and create an abundant and continuous garden! Currently, they are growing chard, lettuce, cilantro, onion, hierba mora and chipilin (2 native herbs used in many common traditional dishes). Everything they grow is used in nutritious meals for the 5 members of their household. Some days they harvest up to 2lbs! and they are happy to have extra produce to share with other family members and neighbors.
And they are very excited about learning to raise pigs. Seeds helped them get 2 starter piglets. Money from the sale of one pig will go to buy two more – the beginning of a microbusiness! With the other, Vicente and Sonia celebrated their good fortune with a feast for their family and others in the community!
However, Sonia had worried about her family's health because the water that comes to homes in the village is not purified. Clean water is vital for significantly reducing amoebas and E.Coli that cause serious stomach and nutritional problems for both children and adults. A solution seemed out of reach, but thanks to special pricing from a local water filter company, Seeds can offer families a savings plan to achieve clean water and better health.
"Sometimes it was hard," Sonia said, "but we set aside 1 quetzal a day for nearly 6 months." Their savings goal was roughly 60% of the cost of a home water filter at Seeds' special price. Seeds for a Future covers the balance, thanks to generous donors. To date in 2022, 27 families have saved enough to receive a water filter for their home, and many more have started their savings plan.
Many nutrition programs, including many sponsored by governments, give away food and other goods. This type of assistance is necessary in emergencies, but has little long-term impact. The Seeds for a Future program gives families seeds and starter animals, but more than that, it shares knowledge and skills, and the precious gifts of self-reliance, sustainability and sharing.
Each family commits to their work within the program, to create their Backyard Farm and keep it thriving. They learn to harvest seeds so they can continue their garden without additional cost. Animals are managed and shared so more are always available to replenish breeding stock.
After graduating from the 12-month program, families like Vicente and Sonia are encouraged to share their knowledge by helping other families, "paying it forward" to build self-reliance and community.
THANKS TO SUPPORTERS LIKE YOU, over 2,100 families have learned to build success and self-reliance in our Backyard Farm program. Join Sonia and Vicente in sharing awareness of Seeds for a Future and our Backyard Farm program. Spread the seeds of inspiration and hope and around the world with us.
Thank you for all you do to make our world a better place!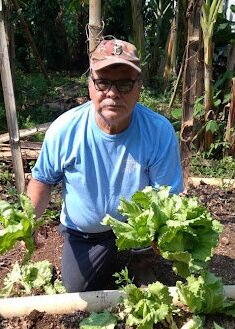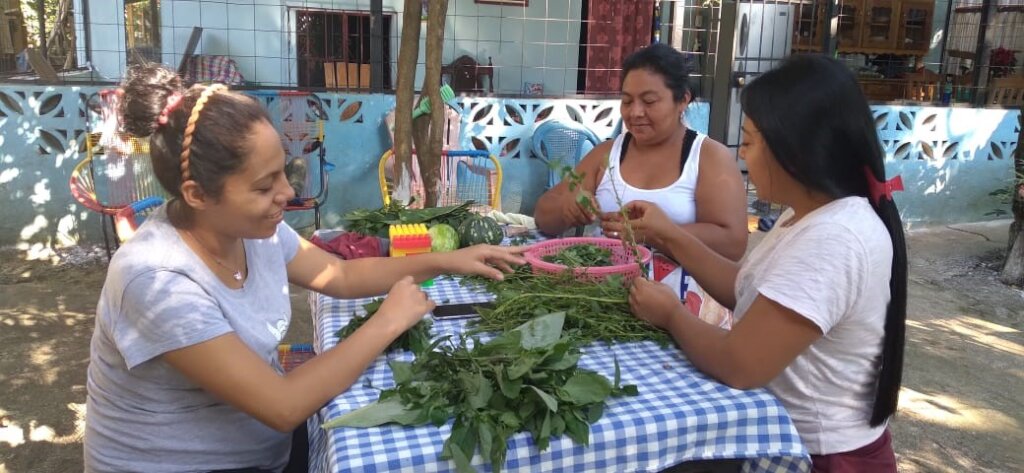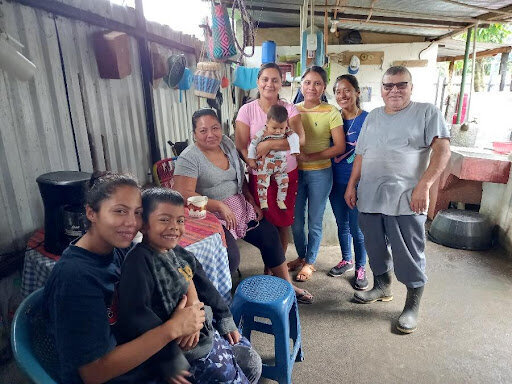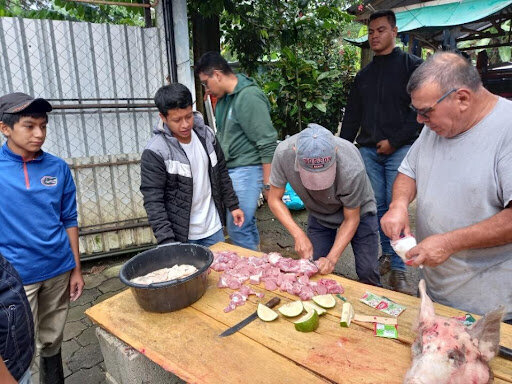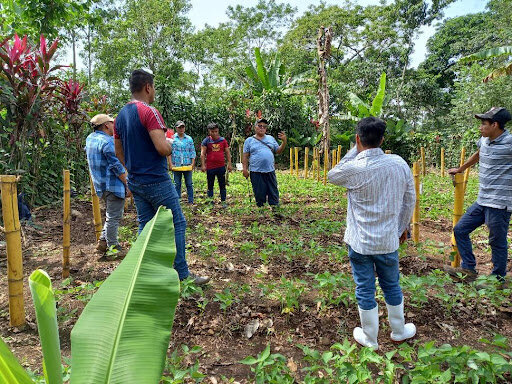 Links: