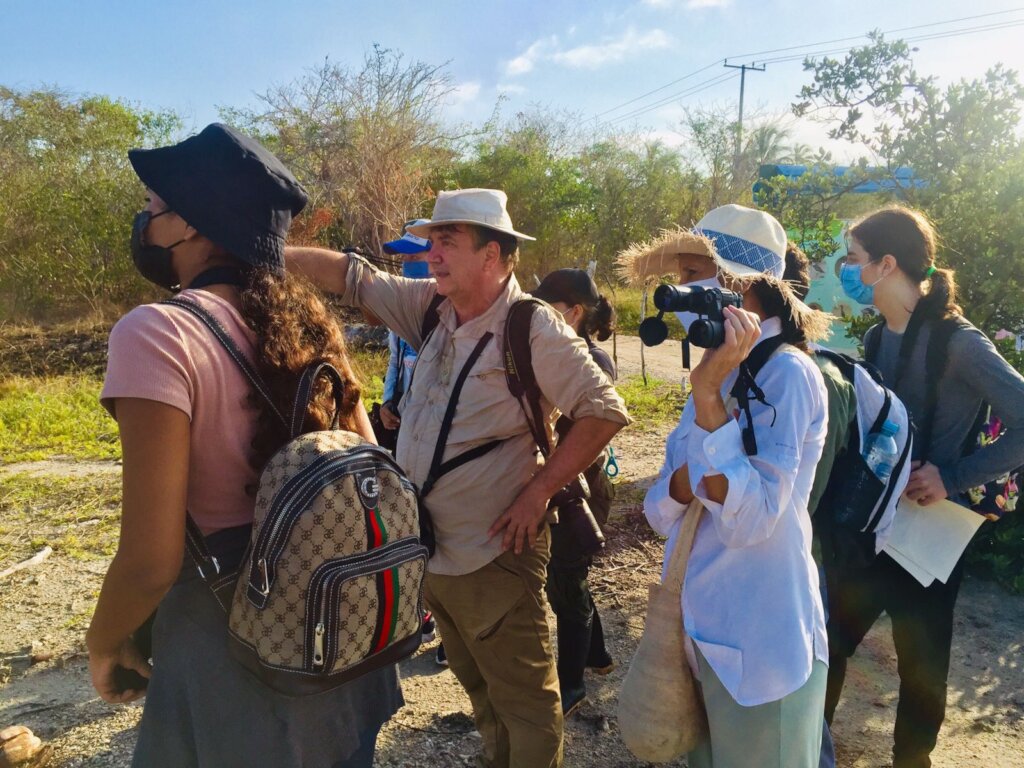 Each new year comes with a renewed purpose and a desire to have a fresh start. This year is no different in our quest for sustainability and in our fight against plastic pollution at sea, but we are indeed starting a new chapter in our work in Punta Arena!
The Fundacion Bahia team feels proud of its achievements in terms of an increased environmental awareness, improvement in residue management and quality of life, not only in Punta Arena but in other parts of the city as well. Thanks to our educational program Guardians of the Ocean (Guardianes del Océano) and our educational booklet Soy Mar (I am Sea) we were able to reach more people and impact the beaches of la Boquilla, Bocagrande and Caño del Oro with our workshops and clean-ups. We will continue to work with these communities in an effort to maintain clean healthy seas, thriving with life!
In Punta Arena during 2021 Fundacion Bahia implemented an environmental action plan to help conservation efforts conducting a total of 33 workshops, training 227 people, leading 9 clean ups with 352 volunteers, with a total of 1,268 kilograms picked up; set up the signs for the ecological trail in an effort to conserve the ¨ciénaga¨; strengthened 7 local associations including local recyclers who in turn were able to recycle 1,250 kgs; visited 200 households to teach how to separate at source and impacted 1,500 people in the community; adding another 2 tons approx. to the previous 247 tons we have stopped from falling into the ocean.
This year our goal is to continue educating volunteers and communities on the importance of preserving our beaches, our ocean and the great mangrove swamps ¨cienagas¨ (inland bodies of water connected to the ocean) around the city and especially in Punta Arena. The revival of local culture and history is important to recover the sense of what really matters and for communities to appropriate the process. We will continue working with local allies, such as the community council, the recyclers association, local restaurants and hotels, other NGOs, but also the Botanical Gardens, Montessori School, Escuela Taller and other partners in order to broaden the information available on the ecological trail in Punta Arena and reach more students, more communities, more in depth.
Our latest bird watching workshop at the eco-trail on Feb. 5 was an amazing experience, thanks not only to the great Professor Restrepo and his amazing students, but also thanks to local leader and passionate former fisherman Delimiro, who shared his experience. We were able to observe 23 different bird species during our walk and to learn how the community used to harvest sea salt from this same place. The exchange of knowledge is vital for the construction of effective environmental and cultural conservation strategies.
Thank you all very much for your continued support to our project and our work. We hope you will continue supporting this great cause of Clean Seas! Please do also come soon to experience one of our clean ups or our Eco Trail in Punta Arena, and make it your own!