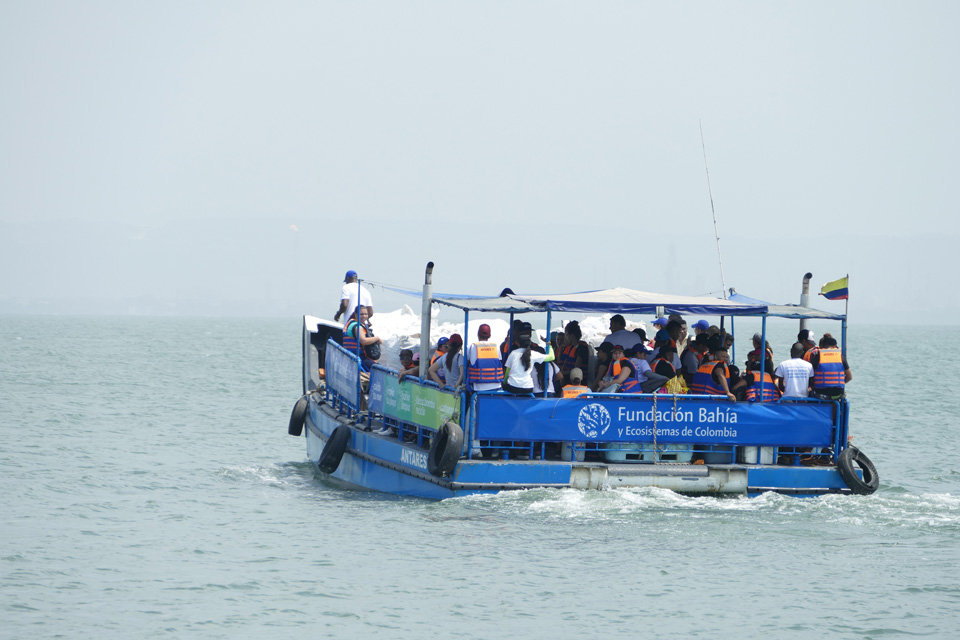 Dear friends,
With renewed dedication to our bay and the fight against plastic pollution in our oceans, we have advanced in the following, thanks to your support!
The recyclers association of Tierra Bomba ASORETIBO resumed activities in January 2019 with our support: routes and schedule of collection for recyclables were defined for Tuesdays and Fridays between 8:00 and 11:00 am; in addition, the recyclers are committed to cleaning public areas daily between 6:00 and 8:00 am, to take advantage of recyclable materials found there. The environmental overseer group was formed with the support of the Educational Institution of Tierra Bomba, to support the implementation of the PRAES - school environmental project, and to spread the environmental message throughout the community, encouraging a sense of belonging, respect, appreciation and conservation of the natural resources of the island.
Angie, student leader at the Educational Institution of Tierra Bomba, says that when she graduates she wants to study law and create a foundation to protect natural resources and educate the children of Tierra Bomba: "To dream big is possible!"
Recycling in Bocachica! In conjunction with the Educational Institution of Bocachica we organized the first Reciclatón (Recyclables fair) of 2019, with the participation of students and of the seven young recyclers previously identified in the community! Students brought in, separated and weighed 12 kg of paper, 40 kg of corrugated cardboard, 26 kg of scrap, 78.5 kg of pulp and 514 kg of PET bottles. We previously worked with 389 students and the 7 local recyclers on "Proper management of solid waste and separation at the source." We hope that all students involved will be multipliers and implementers of this information within their homes and community. The seven participating recyclers received an income for the commercialization of recyclable materials collected that day, and the grade that collected the most recyclables celebrated by sharing a delicious snack!
Massive Beach Clean Up in Bocachica! In support of the Friends of the Sea Festival and with other organizations, we co-organized this great clean up, cultural exchange and environmental awareness day. More than 120 volunteers from all over Colombia gathered at the Castillo de San Fernando in Bocachica, to show how much we care about conserving our oceans and our planet! From 7 am to 12 m we collected 80 kilos of recyclable material - mostly plastic, which was sorted by volunteers, and then transported on Antares 71 to the Cartagena Recycling Center!
Your support is vital to ensure continuous work and we know that together we can achieve significant success in the fight against plastic pollution at sea. Thank you for all your support! We are ready for 2019!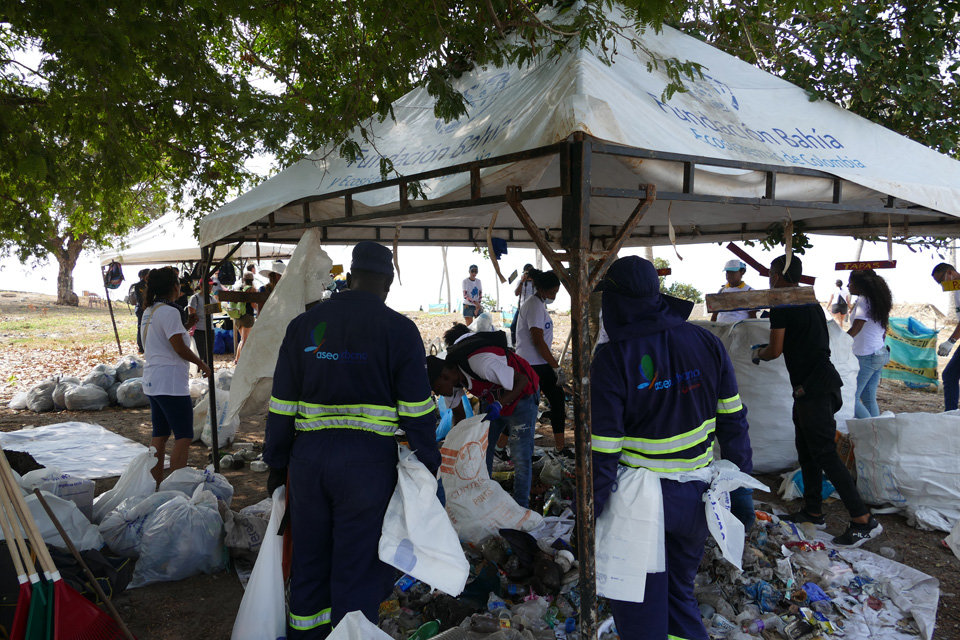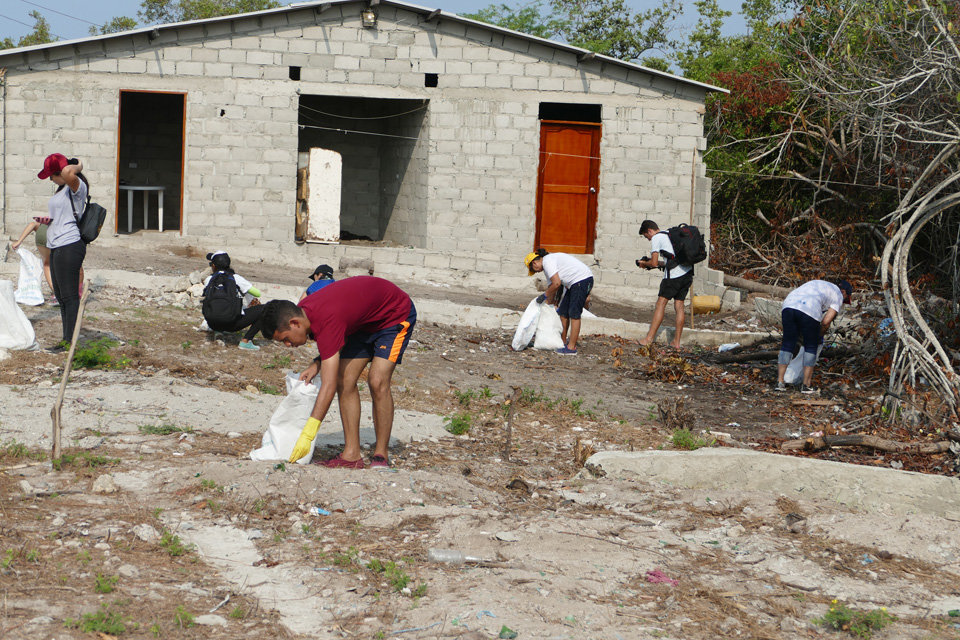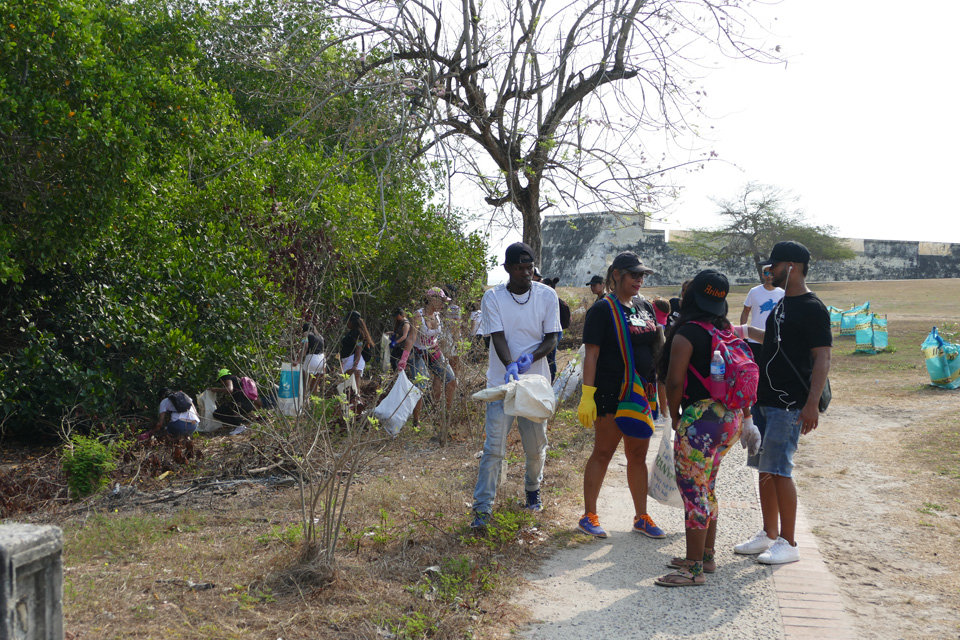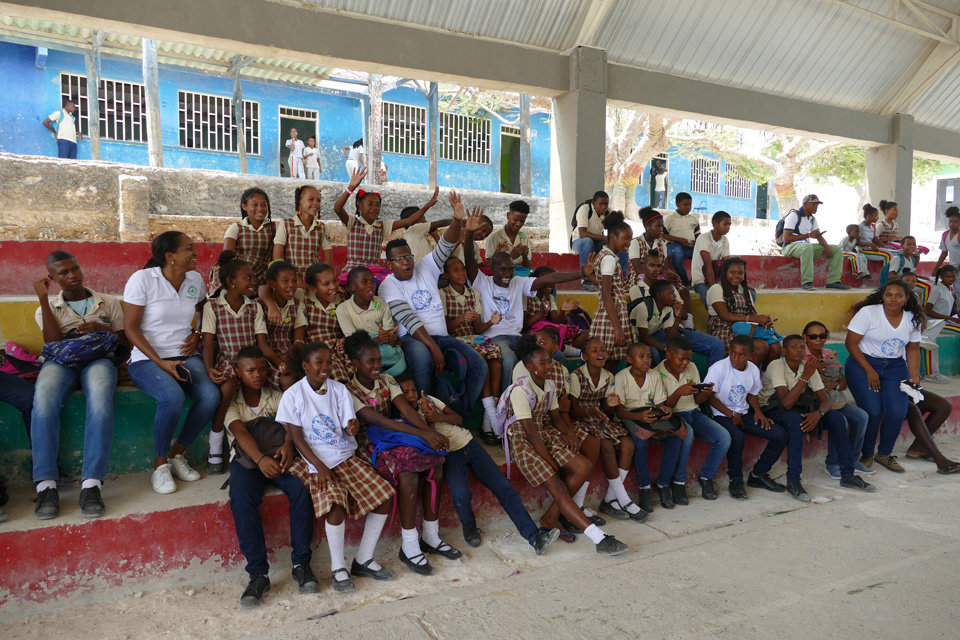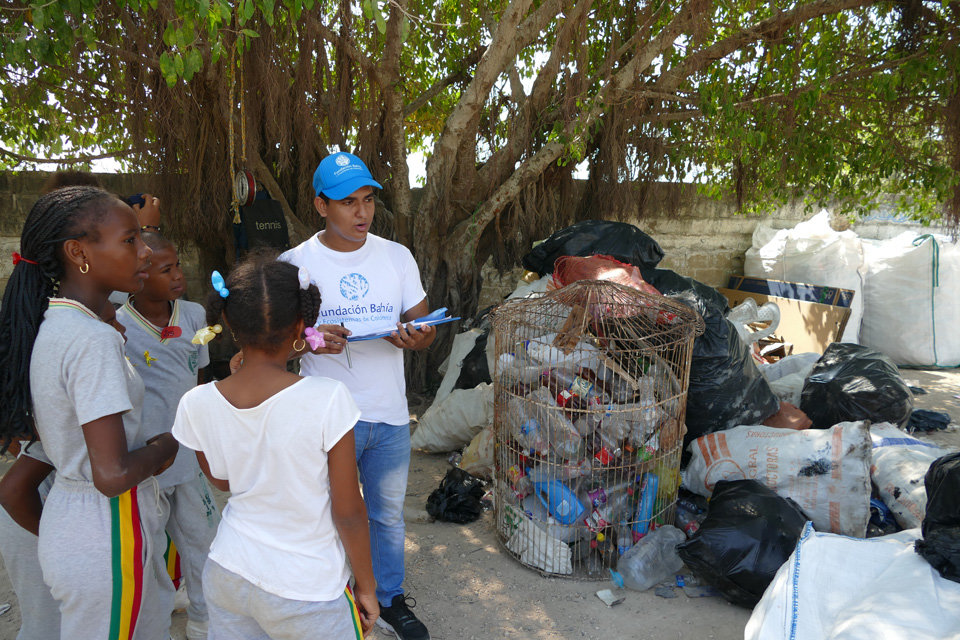 Links: