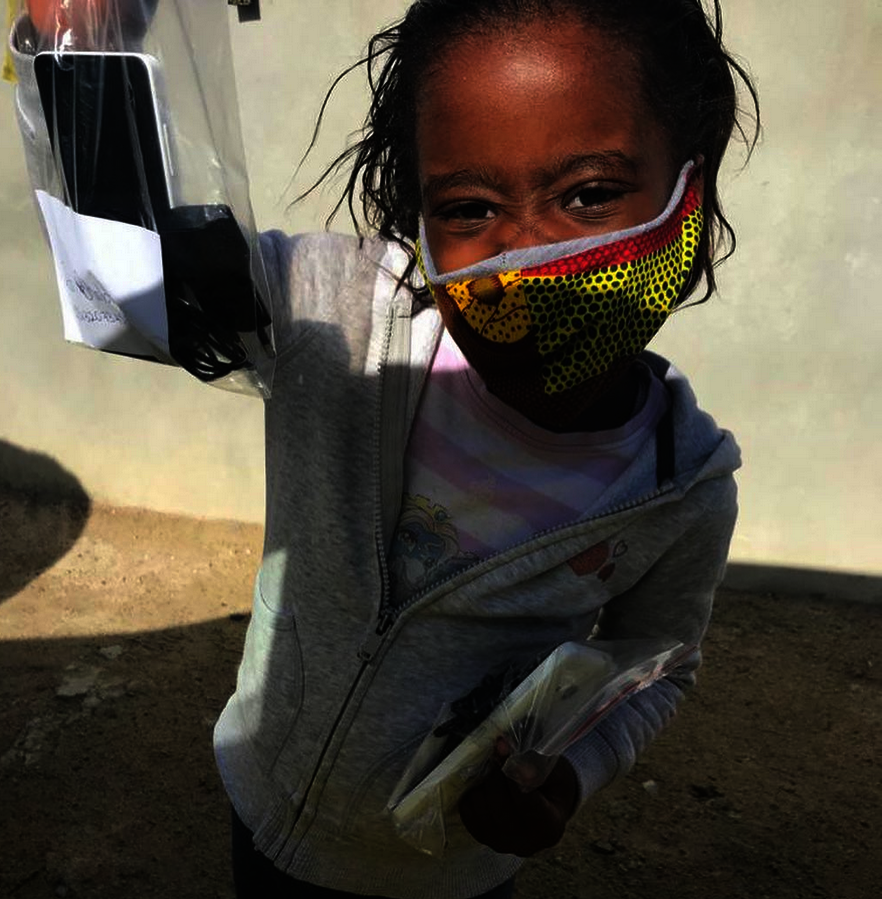 The South African National Lockdown started on March 26, 2020 and continues to be in effect to date. While the nation started on a Level 5 lockdown which closed nonessential businesses and required people to stay home, it is now down to Level 1 where masks are required, but all other operational aspects of society are allowed to commence again. While we are seeing progress around infection rates on the decline, the long-term impact of coronavirus is only beginning to show itself.
Initially the impact came in the form of hunger, as many people were without an income due to work closure and thus had no money to purchase groceries. With schools closed, many children weren't able to access their usual feeding schemes. The educational impact of this period is still to be seen, as a large portion of South African children, primarily from low-income neighborhoods, have not had any formal access to learning since March, and are just beginning school again.
The social, economic, and health challenges of this time have been many, but our CHOSA partners have been able to lead by example as champions for their communities during this time of need. Below are profiles of two of our partner projects and how they pivoted during this time.
CHOSA Highlights
A preschool pivoting to provide a community soup kitchen
Our partner, Hlumelo Educare, realizing they had a kitchen used to feeding many mouths and a heart for their community, decided to take swift action and begin feeding their neighborhood. As schools had been the main source of food for many children before being forced to close during lockdown, they knew that households were struggling to put food on the table. So they began to cook three times a week, feeding over 200 people daily, many of whom were children. We are so proud of our community partners that remain committed to children and their communities even through a pandemic!
Transitioning to digital teaching via Whatsapp
When schools closed indefinitely in March 2020, educators were initially unsure of how they were going to salvage the school year. Many schools began transitioning to digital schooling via Zoom and other digital platforms, but for schools situated in the townships, the challenge of connectivity, and access to devices stopped this pivot from reaching the most marginalized children. Molo Mhlaba Schools found themselves in this position, wanting to support their children's education while at home, but knowing they didn't come from places with such infrastructure or technology. That's when their director took an innovative approach and asked for the donation of smart phones. In their next food parcel and hygiene pack distribution, they included these phones, along with educational packets, and the digital shift via free messaging services was able to re-spark interactive learning between the students and their teachers! While most children have now returned to school, the Whatsapp education plan has allowed the children who are unable to return to stay on track with their peers. We love seeing our projects think outside the box to improve the lives of children.

Reopening and returning to safe and clean schools
We are so happy to share that our partner organizations have all returned to welcoming kids through their doors. Taking their time to open, and making use of CHOSA emergency relief grants to help prepare for re-opening, they have all had deep cleans, and purchased new materials to enhance the safety of the children as they return. It's been so much fun to see the smiles on the faces of the children who are getting back to their school routines and getting to see their friends. Because of CHOSA's support these schools were able to survive the lockdown strain on income and put in place systems to maintain health for the staff and children. Your support helped make this happen!
CHOSA Impact in Numbers
In total we were able to support 378 households in accessing much-needed food, sanitation and hygiene materials, and educational support throughout the entire lockdown period. We will continue to support the on-going needs that persist from this global crisis. We believe that our value in unrestricted funding has allowed us to be well-positioned to provide such flexible support during this time. Thank you for your commitment to helping us make this assistance possible!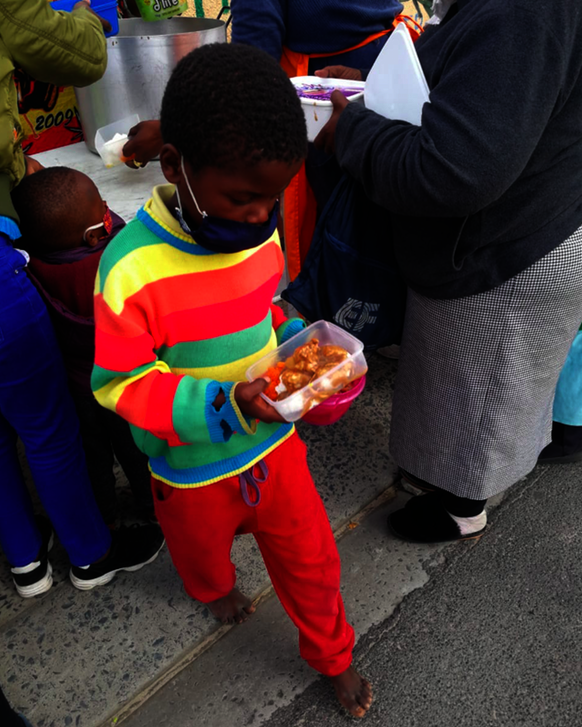 Attachments: