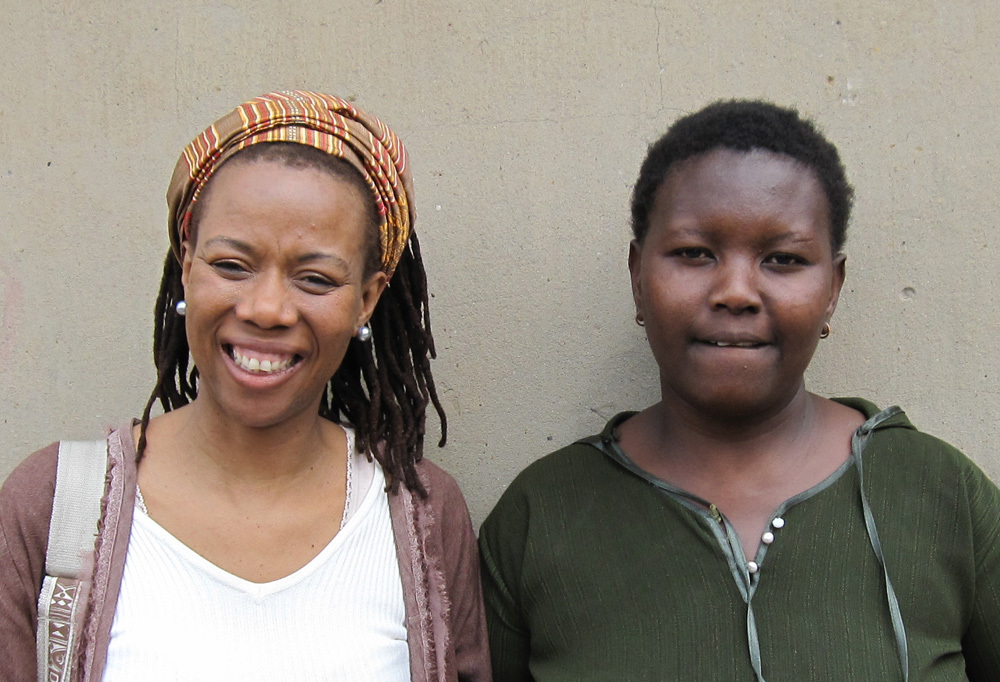 Through their support groups, PWN continues to address such vital topics as treatment literacy, accessing health care treatment, preventing the spread of HIV/AIDs, fighting stigma, and leadership training for outreach coordinators.
Beyond the day-to-day activities, PWN'S director Prudence Mabele continues her impressive advocacy efforts. She is very visible and well connected which greatly serves the organization's members as opportunities arise beyond PWN's core planned activities. For example, she was part of the national planning process to fight AIDs and she generally schedules all of PWN's activities so that they are synchronized with broader movements (health rights campaigns, violence against women awareness raising activities, TB testing offered by allied groups etc.). Having been a part of the national AIDs planning process, she is abreast of all of the medical trials going on in Johannesburg that group members can access if they wish to be a part of the newest possibilities for treatment. And she has liaised with a social worker that is training the PWN groups on grief and loss counseling. And, as you'll see below, a recent site visit in April by IDEX program officers to one of PWN's support groups gives a great sense of life in the townships and how your generous gift continues to provide meaningful services for many women and their families:
"We first went to the township of Wattville to meet with one of the groups supported by Positive Women's Network (PWN), located an hour away from downtown Johannesburg. Wattville is home to approx 100 to 150 families. The support group has 57 members
Right now, the main challenge that people face here is unemployment. Many families have had to depend on social grants provided by the government, but these barely cover rent and food.
Monique, a support group member of Wattville since 2002, shared with us how difficult it has been to find a job. She joined the support group to be part of a women's group in her township. A year later, she tested positive for HIV during her pregnancy with her fourth daughter. Pregnancy is a common way for women to find out that they're HIV-positive. Because she was already part of the support group she knew the importance of coming out as an HIV-positive woman. Not hiding that you are HIV-positive is empowering and can raise awareness that it is possible to live positively and without shame. That Monique was motivated to do this speaks to the great support system PWN has cultivated for hundreds of women like her.
Every Thursday, Monique brings her daughters to the support group meetings. She wants them to be aware of HIV, especially since they are young women. And young women living in townships have a high probability of being raped. This is a harsh reality in South Africa, where a woman is raped every 18 seconds and where HIV is an unfortunately part of so many lives.
The main activity of this support group is treatment literacy. HIV-positive women learn how to access treatment and the importance of continuing with treatment. The group is also attending workshops to learn how to start additional support groups and how to counsel each other.