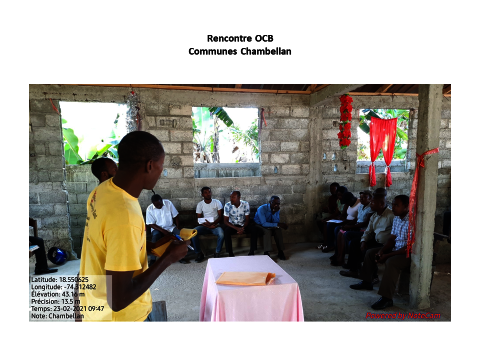 Dear Friends,
First and foremost, we want to THANK YOU for your support. Be assured that it makes all the difference in the world. First we want to tell you WHY WE FIGHT FOR HAITI. Then, we will tell you what we are working on with our community partners. Our work is directly benefiting over 2,000 community residents in rural Haiti.
WHY WE FIGHT FOR HAITI
The constant socio-political crises in Haiti and the turmoil they cause have caused the international community and many of our country's loyal Diaspora to give up on Haiti. Too many including those living in the country have expressed a sense of hopelessness about the situation of Haiti.
We, at ESPWA and the Haiti Community Foundation refuse to give up and we continue to fight. The million-dollar question is why?
We fight for the local leaders, the "poto mitan"/supporting beams that keep our communities alive at the cost of their own health. You will find them in every community. They are the go to people who will seek solutions and provide advice and support for everyone (for the collective, not just themselves!)
We fight for communities that are left behind in terms of health care, access to basic services and capital. We fight for our communities that still believe in "peyi"/country even though too much of the country's resources are concentrated on Port-au-Prince, Haiti's capital and too few people benefit from these scarce resources that need to be spread around to benefit "our people and communities"
We fight finally for our children who deserve a better country and a better future that we should all be building for them. We don't' want 'charity' for them that leads to dependency. We want fair access to opportunities to not just meet their needs but also to realize their dreams.
Haiti is our country and our motherland. One doesn't give up on one's homeland. One fights for it.
WHAT WE ARE DOING
We are working with 11 local organizations and associations. They determine what their communities need and we work with them on giving them the financial and technical support that they need.
Some of them are working agriculture with a focus on climate change. Coffee for example has been very affected by climate change. Some of them are working on Mutuelle Solidarités which are community collective financing programs. These programs are essential and critical for community development as many don't have access to capital. and if they do, it's at an exorbitant cost (36% interest rate or more). One community group is working on improving on community access as their community is located in an area which is cut off from the rest of the region. They are working on a road together. The impact of this road is tantamount as it means access to markets, access to health care, water etc. A couple of groups are working on goat farming.
In brief: WITH YOUR SUPPORT, we are meeting self-identified community needs: the formula to effective and sustainable development.
Below, please find the list of our community partners for now (yes, we have a waiting list!):
Mothers Club-Espwa Fanmi Dayiti, MC-EFADA in Jérémie, L'Organisation Corvée Planteurs Grand'Anse OCPGA ; Asosiyasyon Fanm pou Avansman Dèchan ASOFAD in Jérémie (working on Mutuelle Solidarité).
Rassemblement des Patriotes Abricots-Bonbon RAPAB Bonbon Agriculture Aksyon Fanm Bonbon AFAB in Bonbon working on Elevage caprins/goat farming
L'Organisation pour le Développement et d'Intégration Pour une Nouvelle Vie de la Grand'Anse ODINOVGA in Roseaux working on Agriculture / Environment
Konbit Peyizan Gran-Vensan KPGV in Roseaux Elevage caprins/goat farming
l'Òganizasyon Fanm Devwe Gòlbotin OFDG in Roseaux working in Agriculture/Stockage
Organisation des Citoyens pour le Développement de Beaumont OCIDEB in Beaumont working on Route agricole (secondaire)- road.
Femmes Coopératives Commerciales Agricoles Coordonnées de Bellance FCOCACB Beaumont and Gwoupman Fanm Pa Chita GFPC in Beaumont working in Agriculture.
None of this would be possible without your support.
Thank you! Mési anpil!
The Haiti Community Foundation Network on behalf of the communities that we serve
P.S Last but not least, we are working a group of young artists in the Grand'Anse to raise community residents' awareness about the need to be vigilant about COVID-19! They worked on the formulation of the project with each of the communes.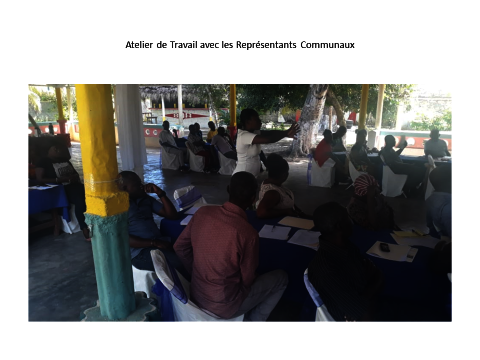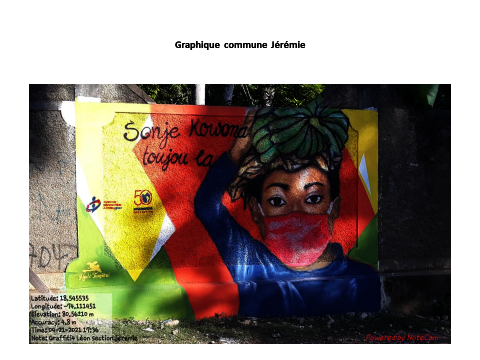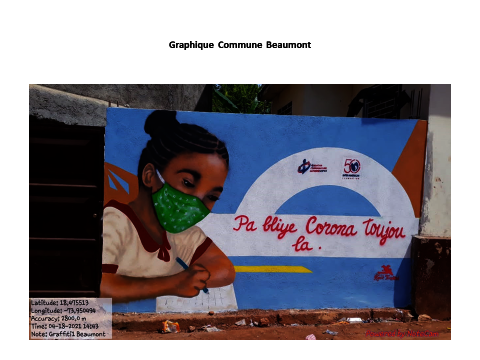 Links: