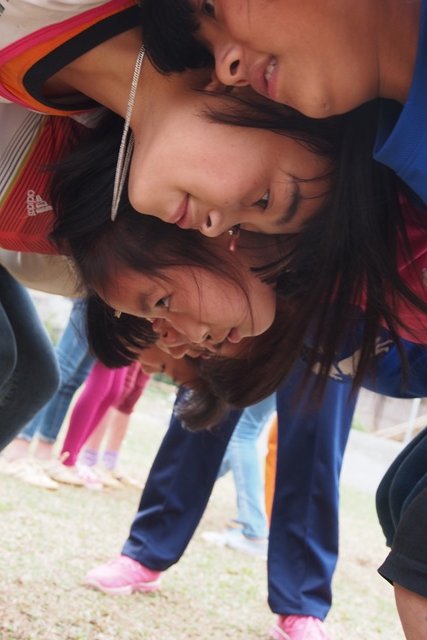 Women Win is proud to have published our 2016 annual report this quarter!
In summary, 2016 was a year of evolution, adaptation and transformation. With the support of our programme partners we are able to offer sport and life skills sessions and provide leadership development opportunities for girls in a safe space. Learning from their work, we also co-create open-source guides and curricula, in order to share good practices with a global community. Women Win has reached 444,775 girls in 2016, through our online guides and curricula, our workshops and the direct reach of our programme partners.
Girls can build their knowledge and put into practice what they learn; this ultimately enables them to exercise their rights. In 2016, our 21 programme partners directly reached 68,959 girls in 18 countries (see map page 6). Below is a sample of highlights from three of the programmes we supported in 2016: Goal; Pass it Back (PIB); and One Win Leads to Another (OWLA). Overall, our data demonstrates that girls participate in these programmes because they enjoy acquiring new skills, playing sports and making new friends. More importantly, girls also learn in a holistic way about topics related to gender-based violence (GBV), sexual health and reproductive rights (SRHR) and economic empowerment (EE).
REGARDING GENDER BASED VIOLENCE, WE SAW:
- The percentage of girls strongly agreeing with the statement "A woman has the right to say no if someone tries to touch her or have sex with her when she doesn't want them to" increased (from 47% to 78%) after participating in Goal.
- Players participating in PIB improved their knowledge on where they can get support for personal problems (from 70% to 81%).
RELATED TO SEXUAL AND REPRODUCTIVE HEALTH AND RIGHTS, OUR DATA SHOWS:
- After participating in Goal, 73% of girls know how to prevent pregnancy, compared to 28% at the start. - Girls participating in the OWLA programme increased their knowledge on a range of reproductive health issues such as preventing pregnancy, STIs and HIV (85% to 91%, 56% to 65% and 46% to 63% respectively).
IN TERMS OF ECONOMIC EMPOWERMENT, INDICATORS SHOW:
- After completing Goal, girls improved their attitudes with regards to accessing and controlling their own economic resources. At endline, 74% of girls strongly agree that women should be able to earn their own money (42% at baseline); 68% of girls strongly agree that women should be able to decide how to spend the money they earn (39% at baseline).
- After only six months of participating in PIB, 74% of players learned about careers and savings.
Developing girls' leadership is a central focus of Women Win and our programme partners. After participating in sport and life skills sessions, 85% of Goal participants and 63% of OWLA girls strongly agree with the statement "I am a leader". Furthermore, in PIB we also saw an increase in the percentage of players who strongly disagree that boys and men are better leaders than girls and women. As more girls come to consider themselves as leaders, their new attitude impacts other girls and the community at large. In fact, an increase from 19% to 38% of girls participating in Goal reported their community was interested in what they have to say; for girls in the OWLA programme we saw an increase from 27% to 34% for the same statement. After taking part in PIB, more players strongly agree with the statement "I admire someone in my community" (from 32% to 43%). The outcomes from these initiatives demonstrate once again that sport is an effective incubator for future leaders, as they transition their skills from the playing field to their communities.