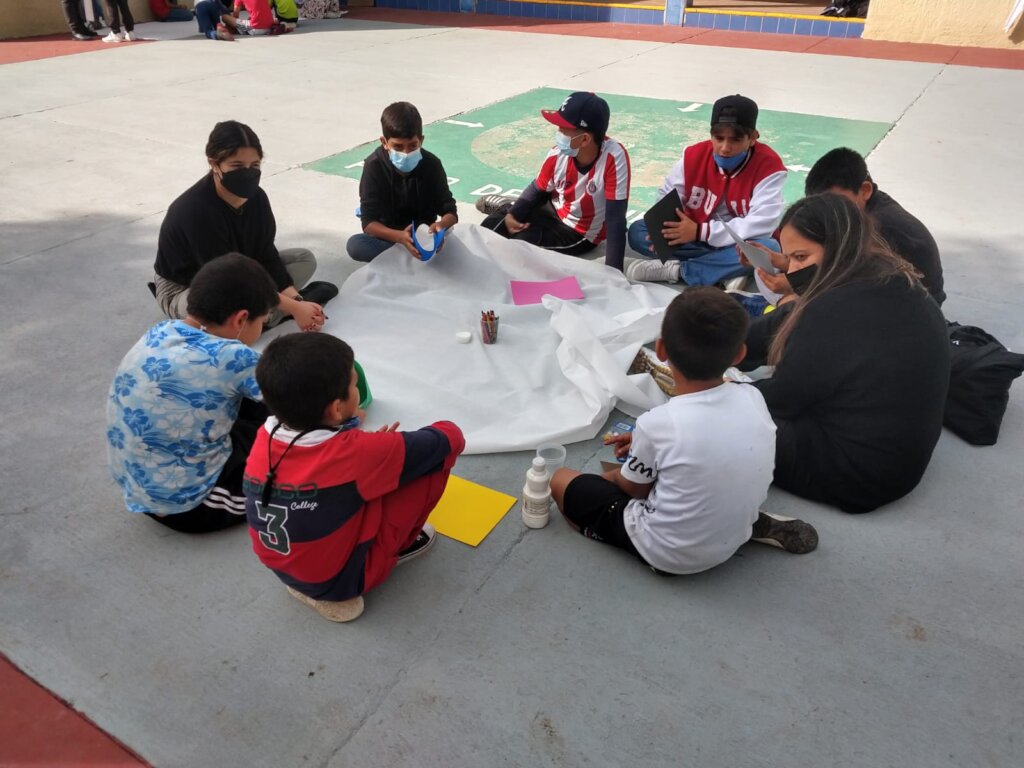 Dear benefactor
We send you our warmest greetings and once again we want to thank you for continuing to support our work of contributing to the improvement of the quality of life of our children and young people.
On this occasion, we would like to tell you about the activities that our beneficiaries carry out, which are aimed at promoting nutritional education. In the nutrition workshops, the children and adolescents of the Albergue learn the importance of a balanced diet for their current and future health. Likewise, these workshops promote healthy eating habits such as regular exercise and the consumption of healthy snacks. For this purpose, practical sessions are held in which a nutritionist teaches our users how to make easy and healthy snacks. In our Institution we consider these activities to be crucial in a nutritional education, since they facilitate decision making at mealtime and thus reduce the likelihood that children and adolescents opt for junk food as a snack. These measures, in the short and long term, will make it possible to reduce cases of malnutrition, which is frequently identified in children who have recently entered the Albergue.
At the end of the nutrition workshop, awareness campaigns are conducted within the Albergue, through which the children express their learning about proper nutrition and its benefits for life. These campaigns help the children to strengthen their knowledge, since it is possible for them to communicate to others what they have learned and at the same time, they encourage others (for example, their family members who come to the Institution) to choose healthier lifestyles and nutrition.
On behalf of our children and teens, we thank you for all the support you continue to provide so that they can prepare themselves and have access to a better life with greater opportunities to achieve their goals and dreams.
Spanish
_______
Estimado bienhechor
Te mandamos un afectuoso saludo y nuevamente queremos agradecerte por continuar apoyando nuestra labor de contribuir en la mejora de la calidad de vida de nuestros niños y jóvenes.
En esta ocasión, te platicamos sobre las actividades que realizan nuestros usuarios, las cuales están dirigidas a la promoción de la educación nutricional. En los talleres de nutrición, los niños y adolescentes del Albergue aprenden la importancia de una alimentación balanceada para la salud actual y futura. Asimismo, en estos talleres se promueven hábitos de alimentación saludables como el ejercicio regular y el consumo de snacks saludables. Para ello, se destinan sesiones prácticas, en las cuales, una nutrióloga les enseña a nuestros usuarios a realizar refrigerios fáciles y sanos. En nuestra Institución consideramos que estas actividades son cruciales en una educación nutricional, ya que facilitan la toma de decisiones a la hora de comer y con ello, disminuye la probabilidad de que los niños y adolescentes opten por la comida chatarra como snack. Dichas medidas a corto y largo plazo, posibilitarán la reducción de casos de malnutrición, lo cual es frecuente identificar en los niños que recién ingresan al Albergue.
Al finalizar el taller de nutrición, se realizan campañas de sensibilización dentro del Albergue, mediante las cuales los niños plasman sus aprendizajes sobre una nutrición adecuada y los beneficios de esta para la vida. Estas campañas ayudan a los niños a fortalecer sus conocimientos, dado que les es posible comunicar a otros lo aprendido y a la vez, sensibilizan a otros (por ejemplo, sus familiares que acuden a la Institución) a elegir estilos de vida y alimentación más saludables.
En nombre de nuestros niños y adolescentes, te damos las gracias por todo el apoyo que sigues brindando para que ellos puedan prepararse y acceder a una vida mejor con mayores oportunidades para lograr sus metas y sueños.