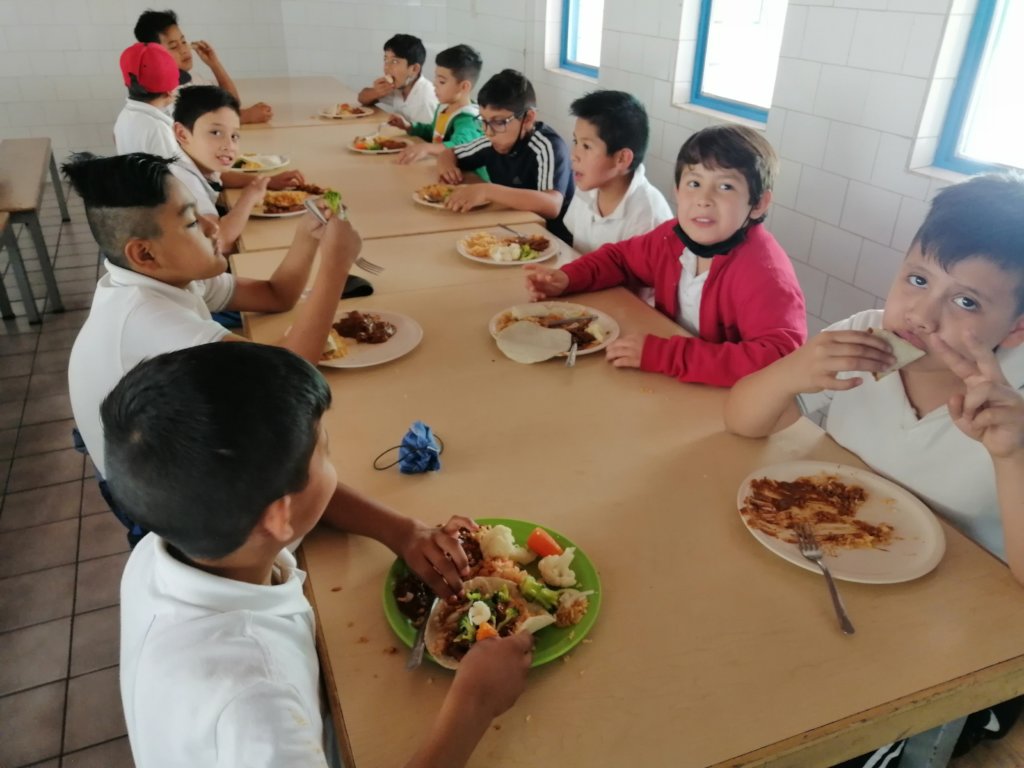 Dear benefactor!
We want to thank you for your continued support that allow us addressing the problems of malnutrition and obesity that most of our beneficiaries have when they enter at the Albergue. The pandemic situation brought more struggles to these children's families, who were already vulnerable due reduced incomes.
Covering a balanced diet and promoting the acquisition of healthy lifestyles are the priority for the Institution. The way to ensure this learning is through a periodical evaluation of nutritional health and the implementation of nutrition workshop for children and their families.
One of our beneficiaries said about this above:
"I've been in Albergue for 2 months, since then my food intake has changed, now I get a rich and varied diet that help me to grow big and strong. They have taught me how to eat better to keep myself healthy. Before my stay here, I didn't know many foods, and now I eat better" - Joshua V., 10 years old
Your donation not only save their lives but also bring them, the opportunity to learn how an adequate nutrition should be, and to implement it.
¡Estimado benefactor!
Queremos agradecerte tu continuo apoyo, que nos permite abordar los problemas de desnutrición y obesidad que tienen la mayoría de nuestros beneficiarios cuando entran en el Albergue. La situación de pandemia trajo más dificultades a las familias de estos niños, que ya eran vulnerables debido a la reducción de los ingresos.
Cubrir una dieta equilibrada y promover la adquisición de estilos de vida saludables son la prioridad de la Institución. La forma de asegurar este aprendizaje es a través de una evaluación periódica de la salud nutricional y la implementación de un taller de nutrición para los niños y sus familias.
Uno de nuestros beneficiarios dijo al respecto:
"Llevo 2 meses en el Albergue, desde entonces mi alimentación ha cambiado, ahora recibo una dieta rica y variada que me ayuda a crecer grande y fuerte. Me han enseñado a comer mejor para mantenerme sano. Antes de mi estancia aquí, no conocía muchos alimentos, y ahora como mejor" - Joshua V., 10 años
Tu donativo no sólo les salva la vida, sino que también les brinda la oportunidad de aprender cómo debe ser una nutrición adecuada, y ponerla en práctica
Traducción realizada con la versión gratuita del traductor www.DeepL.com/Translator