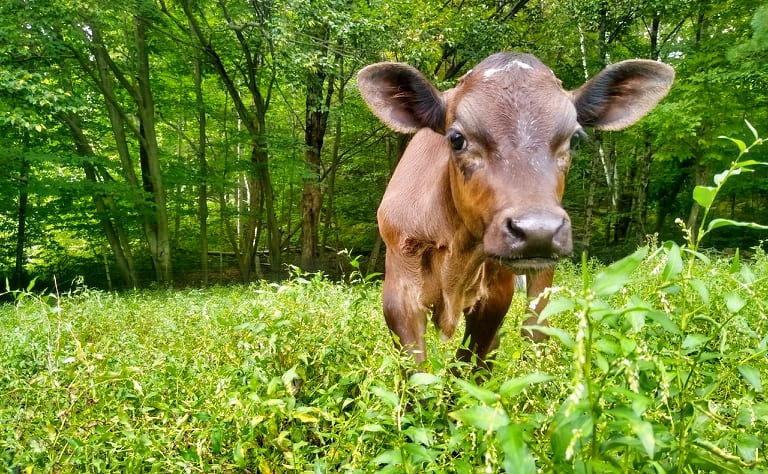 Greetings, and thank you again for your support of the animals at VINE.
I thought you might enjoy some news of the goings on among out nonhuman community members. It's been busy since our last report. Here are just a few of the notable happenings:
A new calf, called Moka, came to the sanctuary after being discarded by a dairy. The rescue itself was a nail-biter: The farmer posted on Craigslist that the calf was going to go "on the beef truck" the next day unless someone claimed him. With only hours to go before nightfall, local vegans scrambled to find someone to drive to the farm and then drive the calf halfway to the sanctuary. Anna met them in a parking lot and drove the calf the rest of the way home in her Subaru.
Moka was understandably very shaken and scared after being taken from his mother and driven to a strange place. At first, he stayed still and silent, curled up in a corner of a makeshift stall we had created for him. But, right away, other animals reached out to him. A trio of young sheep, rescued this spring and still so small that they had to sleep in a stall at night, were right next door and did their best to engage him. Alpacas Domino and Max loomed over him, radiating friendly energy. And of course, the adult cows communed with him to tell him he was safe.
As a dairy discard who had been taken from his own mother, Mooton could really relate to Moka. He volunteered for the position of honorary older brother. And then elderly Autumn -- who had nine calves taken from her at a dairy before coming to the sanctuary -- decided to adopt Moka. Autumn is always kind and protective toward calves, but has only fully adopted someone once before. She did an admirable job raising Gemini to be the independent young adult he is today. We know from that process that Autumn is SERIOUS about parenting any calf she adopts. Moka is learning that too. He very much enjoys her protection and affection but (as was Gemini) is ambivalent about the baths.
Other new community members include more than 40 young birds rescued during the annual protest against the use of chickens as Kaporos. Our Anna was part of a team that rescued more than 700 birds this year.
Last week, we sadly said goodbye to the gentle giant known as Brutus. Himself a discard of the dairy industry, Brutus was one of the first few cows to arrive after we expanded from a chicken sanctuary. As such, Brutus helped to create the culture of care that permeates our multispecies community to this day. Known for allowing chickens to ride and rest on him, Brutus also helped out with the care and instruction of younger cows.
In recent years, as a herd elder, Brutus served as a surrogate uncle to numerous calves while also helping steers to make the tricky transition from adolescence to adulthood. He was always a member of the welcoming committee for new arrivals and had a knack for making friends with those who were otherwise loners. In recent months, Brutus was living his best life in the wooded side pasture, hanging out with friends and mentoring youngsters. His death was sudden, due to heart failure. All of the cows were very upset, mooing mournfully as we conveyed him to his burial.
The attached photo shows Brutus at his most characteristic self, sharing breakfast with birds. I took the photo in the midst of morning chores one day. Every day, we start at sunrise and don't stop until sunset, making sure everyone has what they need.

Thank you again for helping us to do that. If you haven't done so yet, please consider making your contribution monthly. Right now, GlobalGiving will match the first donation at 100% when you set up monthly donations!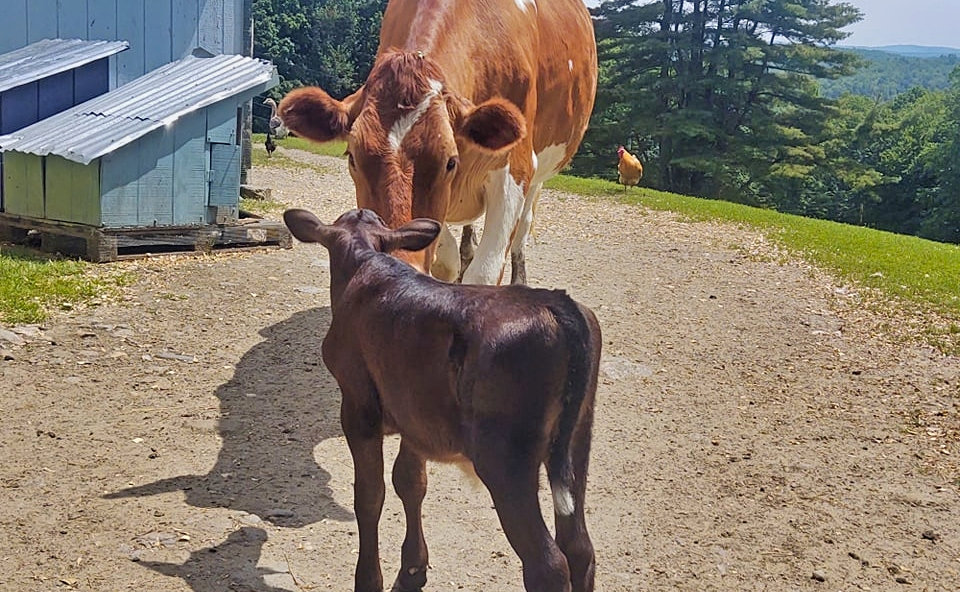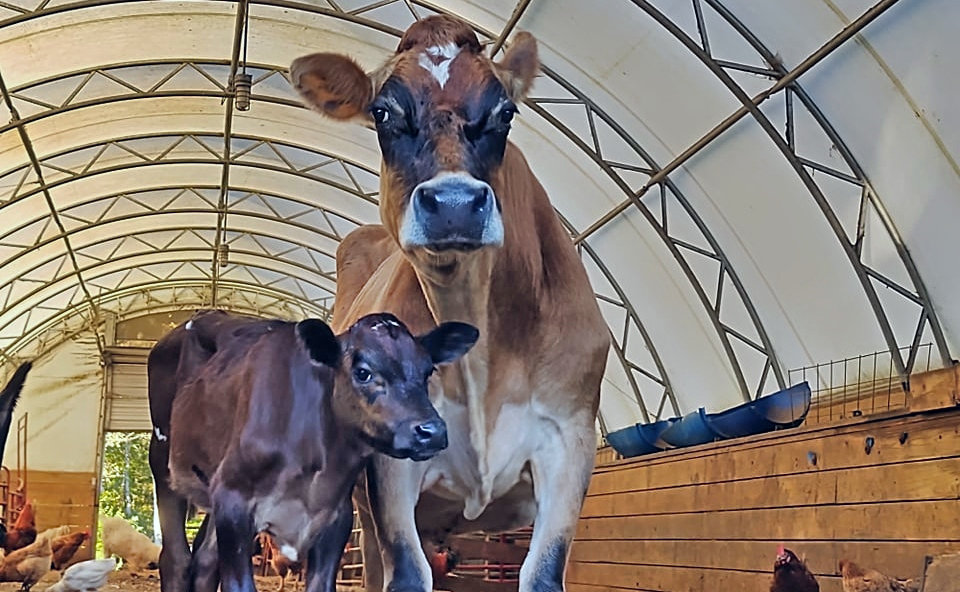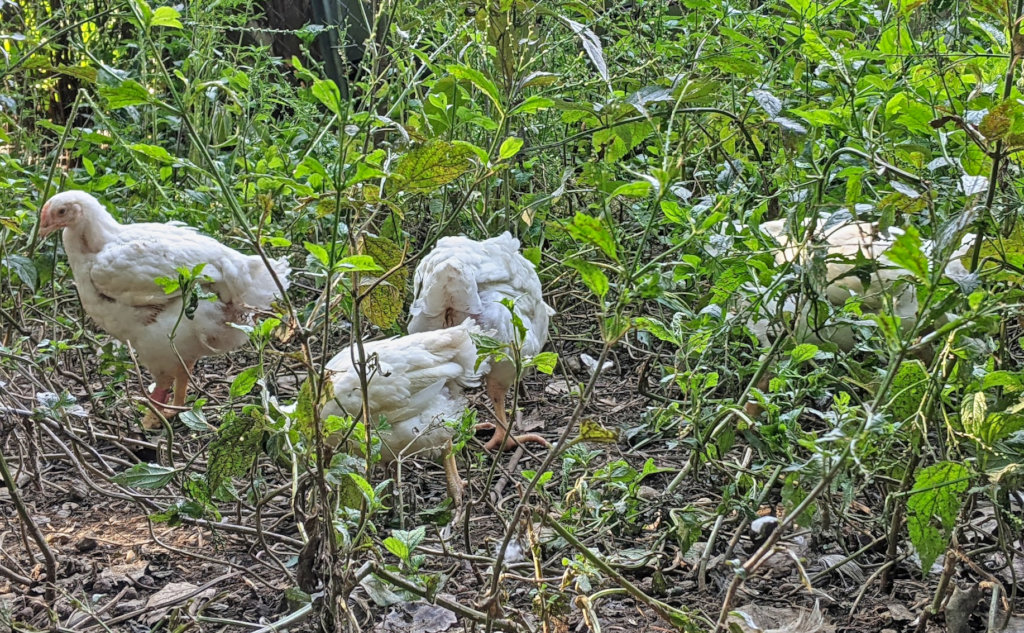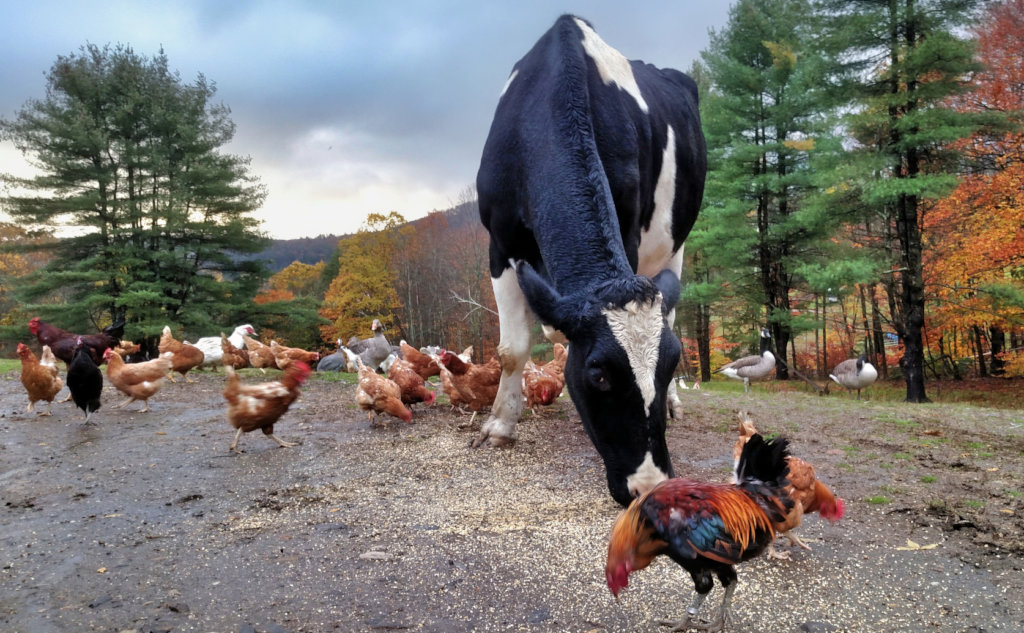 Links: