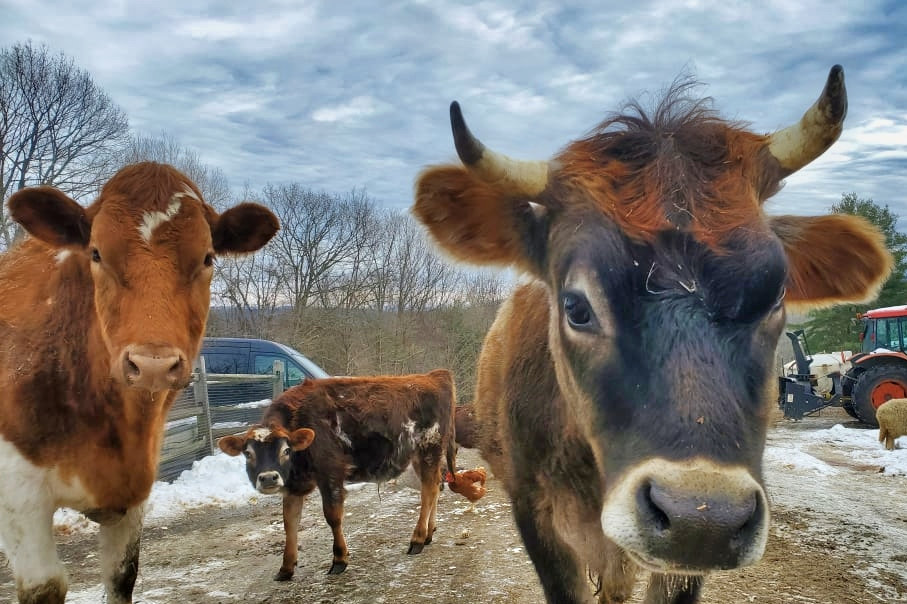 Hello, Happy February, and thank you again for helping to feed the animals at VINE Sanctuary!
I say "Happy February!" because we're all very relieved to be done with January, which is typically our most difficult month at the sanctuary. Of course, winter isn't anywhere near over -- we've got another snowstorm rolling in as I write this -- but the arrival of February always allows us to begin to see the possibility of spring.
All of the winter months are our most costly for food, because the pastures and foraging yards are covered in ice and snow. That makes every day "hay day" for the cows, goats, sheep, and alpacas who don't have grass to graze right now. The chickens, ducks, geese, turkeys, and other birds also eat more bought-in seeds, grains, and pellets, both because they also cannot forage and because they need to take in more calories during colder weather.
This year, all of that has been complicated by a drought, which led hay to be in short supply in our region. Luckily, we have secured access to enough to get us through until spring, but we had to pay a steep premium for much of it. So, you can trust me when I say that we are VERY grateful to you and other donors who have helped to cover the costs of keeping 700+ animals well-fed!
700+? Yup. I've attached our 2020 Year in Review, just in case you haven't seen it yet. We closed out the year with more than 700 nonhuman community members in residence, having organized or participated in more than 200 educational events. All of those events were rooted in the day-to-day relationships with and among animals at the sanctuary. By helping to nourish those relationships, you make all of our work possible.
If you haven't yet done so, I hope you will tune in to one of our live virtual tours, which will be happening every Saturday at noon EST/9AM PST on Facebook. We also offer one-time virtual "field trips" to classes as well as a series of humane education lessons. Write to our Humane Education coordinator, Anna, if you are a teacher or parent who would like to arrange for a class to visit VINE or sign up for monthly lessons.
Thank you again, and here's hoping for a happy and healthy 2021!
Sincerely,
pattrice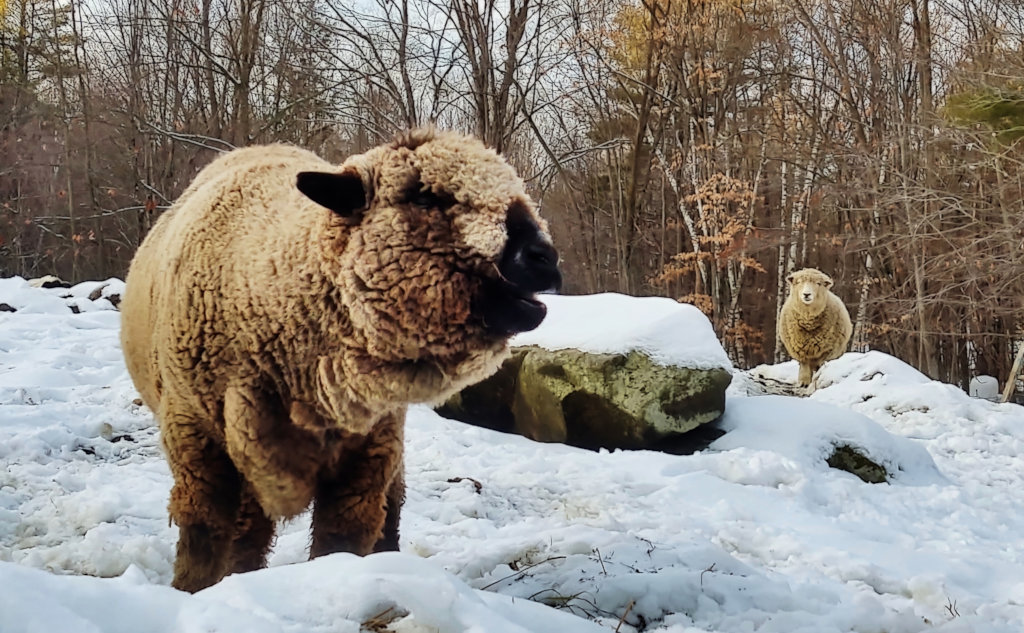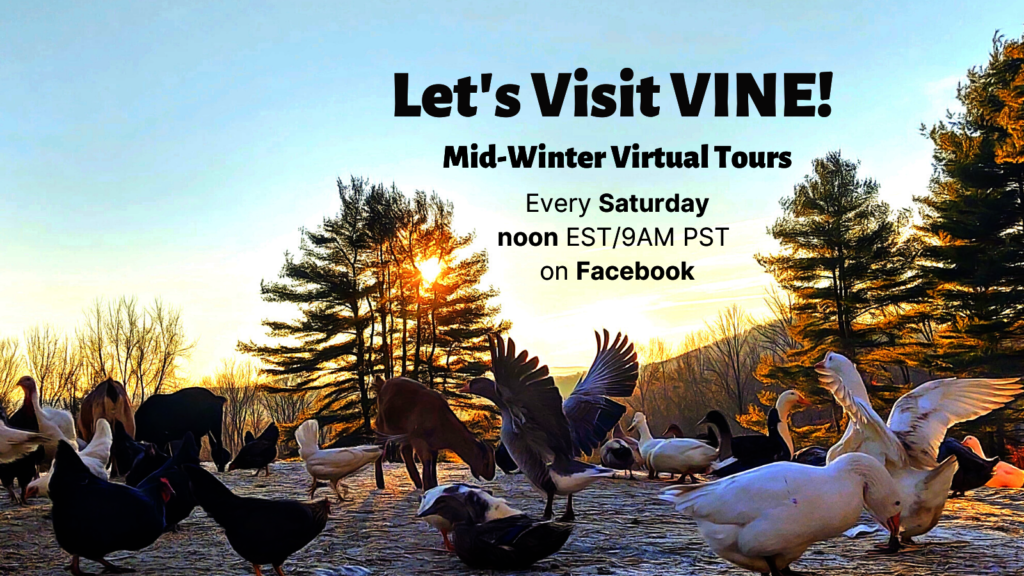 Links:
Attachments: