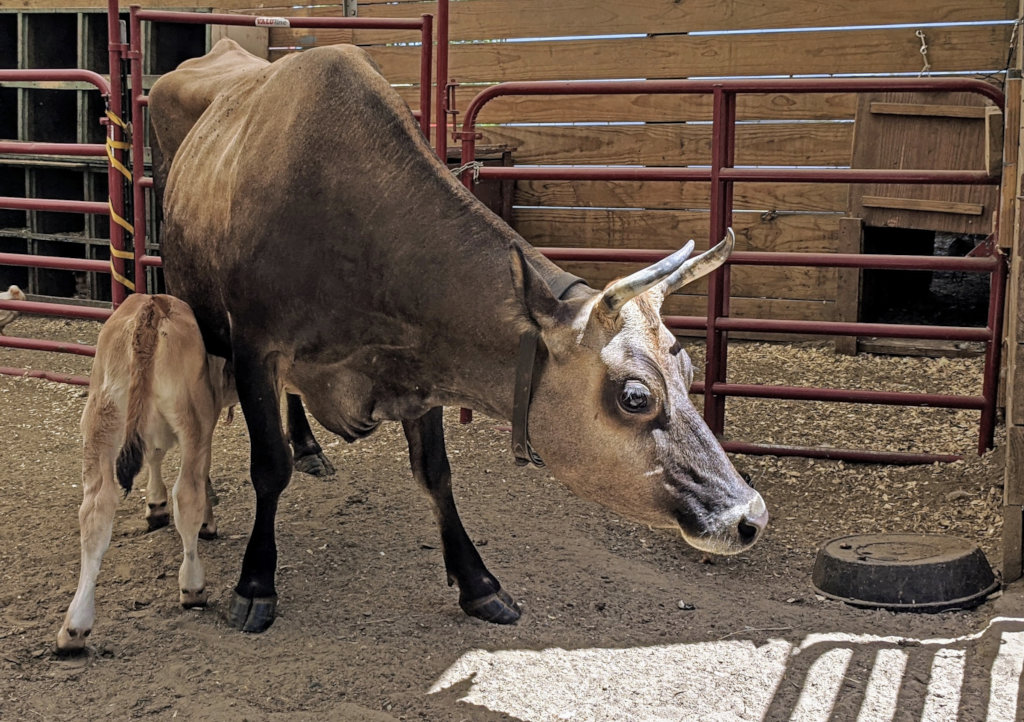 Greetings, and thank you again for supporting animal care at VINE sanctuary!
So much has happened since the last report that I hardly know where to begin.
I mentioned then that we were going to be welcoming a cow and her calf rescued from dairying. Norma and her calf Nina did arrive safely. Shortly after that, Ebony gave birth to the calf she had been carrying upon her arrival months before. It was such a delight to see the new calves--and their mothers!--bond into a blended family. And then we got an urgent call about a calf, to whom a teenaged farm worker at a local dairy had become attached. She talked them into surrendering rather than selling him and we found to squeeze him in even though we were full, hoping that he would be able to bond with the other calves--and he did! So, now Nina, Cora, and Splash are a triple threat, overwhelming everyone with their cuteness as they make mischief.
Meanwhile, the bird population was also growing: During the lockdowns this spring, more people than usual bought chicks to raise as backyard hens for eggs. Predictably, many of those chicks turned out to be roosters. And so, we have been receiving even more requests to take in roosters than usual. Among the new roos are two Bantam twins who we call Double and Trouble as well as three flamboyant "Polish" roosters who we call Crackle, Snap, and Pop. Their names are a homage to the first rooster of their type who we ever took in, back in 2001. Since the egg factory survivors were "cuckoo" for him, we called him Cocoa Puff and we still remember him fondly.
Most recently, we welcomed more than 30 chickens rescued from the annual Kapporos ritual. They are the big white birds raised for "meat" by the poultry industry. We have a special fondness for those birds, because the sanctuary started--back in 2000!--when I and Miriam Jones found a big white bird in a ditch alongside a rural road. Since he needed friends, we told the local humane society to call us if anyone found other birds by the roadside. We took in two more and then three more and then twenty-four who had escaped the "chicken catchers" at a neighboring farm, at which point we decided to make it official and start a sanctuary. Twenty years later, here we are, with your help, caring for hundreds of chickens as well as cows, ducks, sheep, geese, goats, turkeys, alpacas, guineafowl, emus, and one extraordinary pig.
Since you have donated to our feed fund, I want to let you know how we have been saving money on feed and bedding costs: When our local feedstore shut down due to the pandemic, we seized the opportunity to go comparison shopping and found a way to buy equally high-quality provisions for slightly lower prices. Week after week, those small savings add up. We also found a way to buy straw for bedding by the truckload, at half the per-bale price we were paying! Luckily, the farmer from whom we buy our hay, who lives just up the road, offered us the use of one of his barns to store it all. He saved some money himself lately, by buying baling supplies in bulk, and kindly passed all of those savings on to us as a contribution to the sanctuary.
Speaking of our 20th anniversary, we will be celebrating this Saturday with a virtual gala in which cows will have the opportunity to walk the red carpet (only if they want to, of course), sanctuary staff will be decked out in clothing made from feed bags, and all of our nonhuman community members will enjoy special treats. Visit our Facebook page for details!
Speaking of social media, I want to remind you that we offer regular livestreams on both Facebook and Instagram, and that the Facebook videos are archived, so that you can watch them later if you aren't able to tune in live. Many people tell us that it both soothes and enlivens them to drop in for a virtual visit during these hard times, and I want to make sure you know that's available for you too!
Thanks again, and I hope to "see" you soon, either at the gala, during one of our virtual sanctuary tours, or at a book club meeting!
Sincerely,
pattrice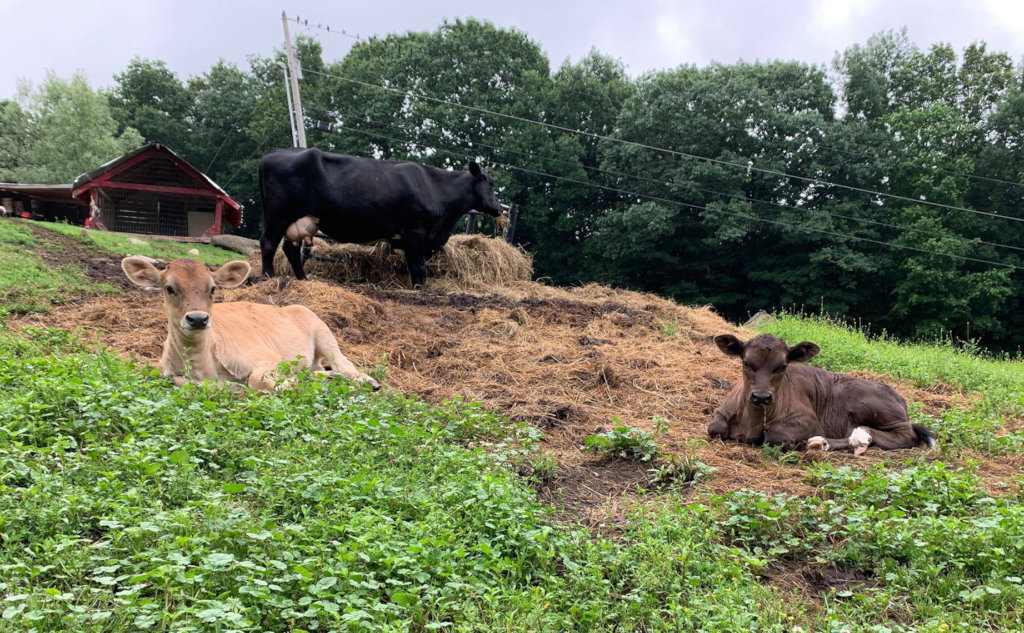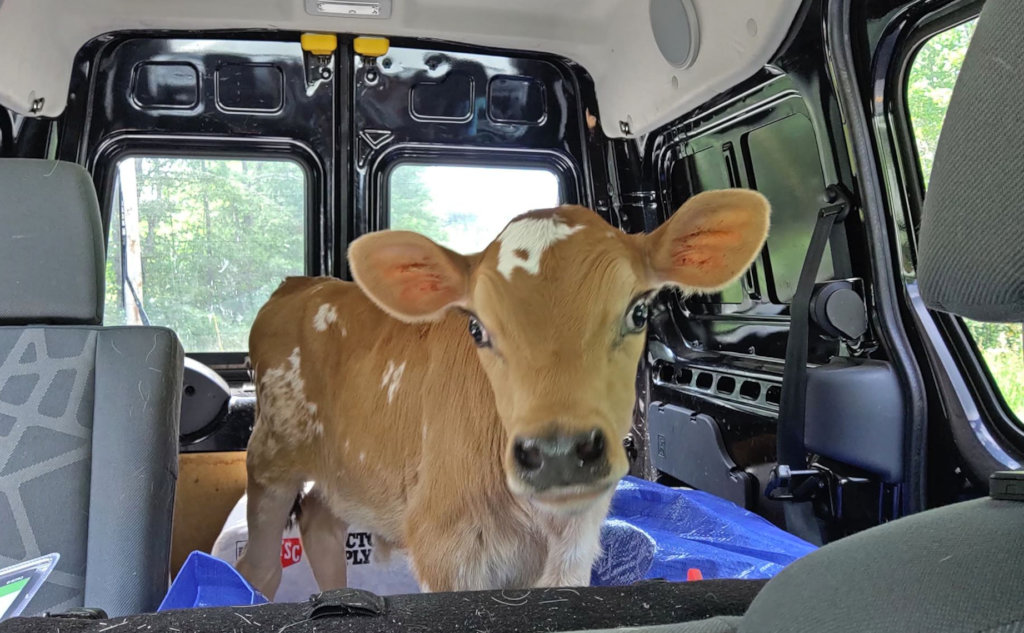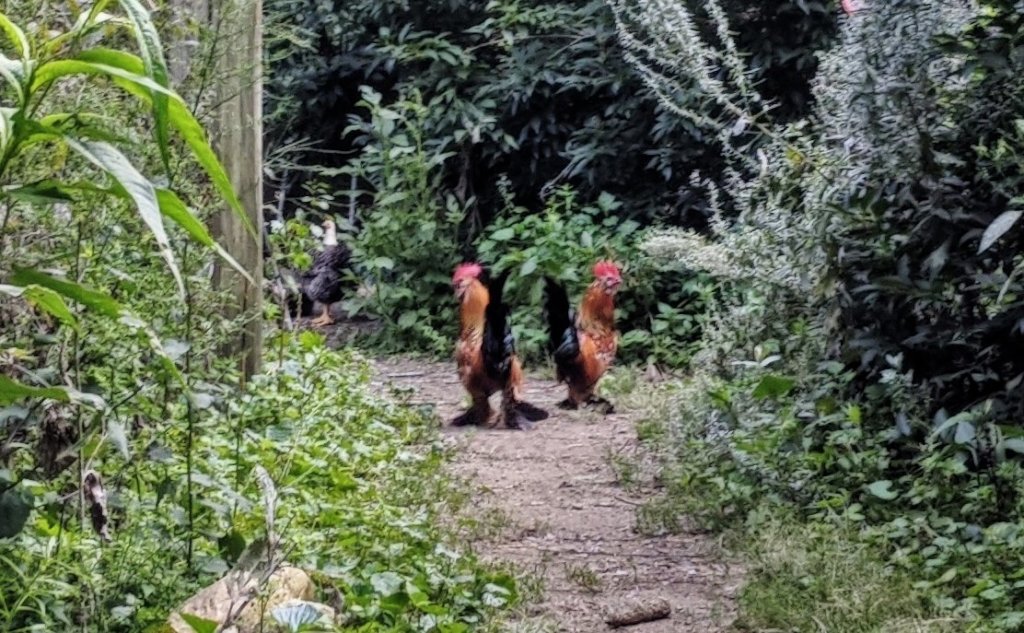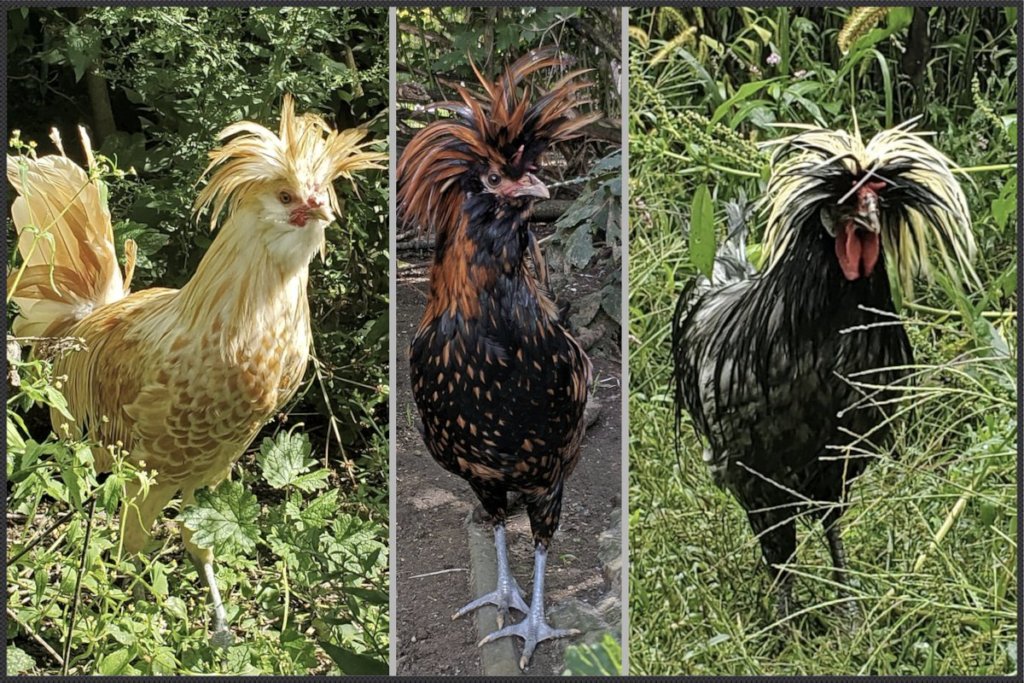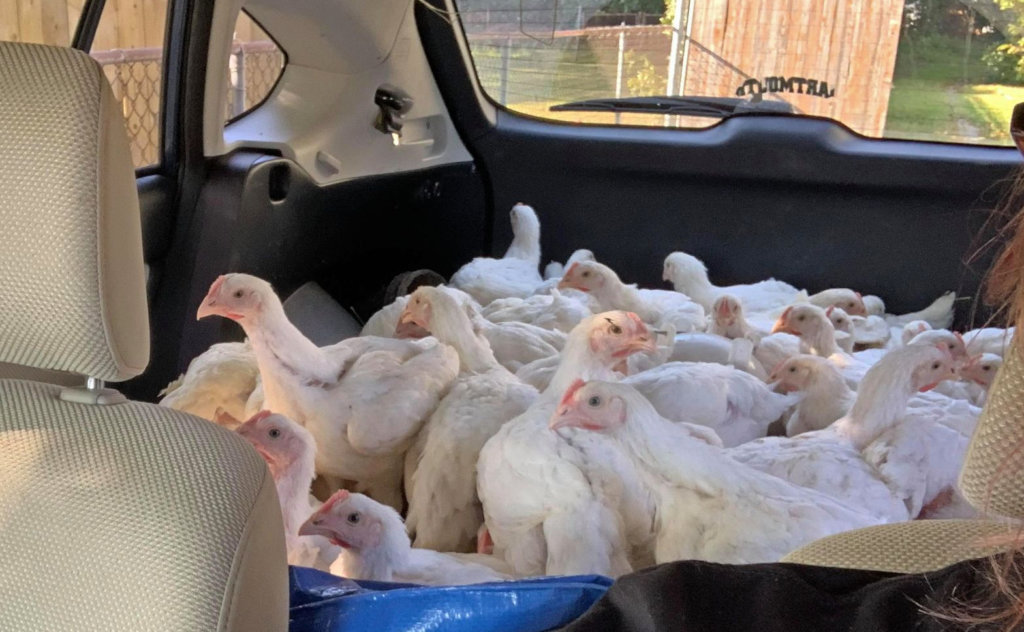 Links: