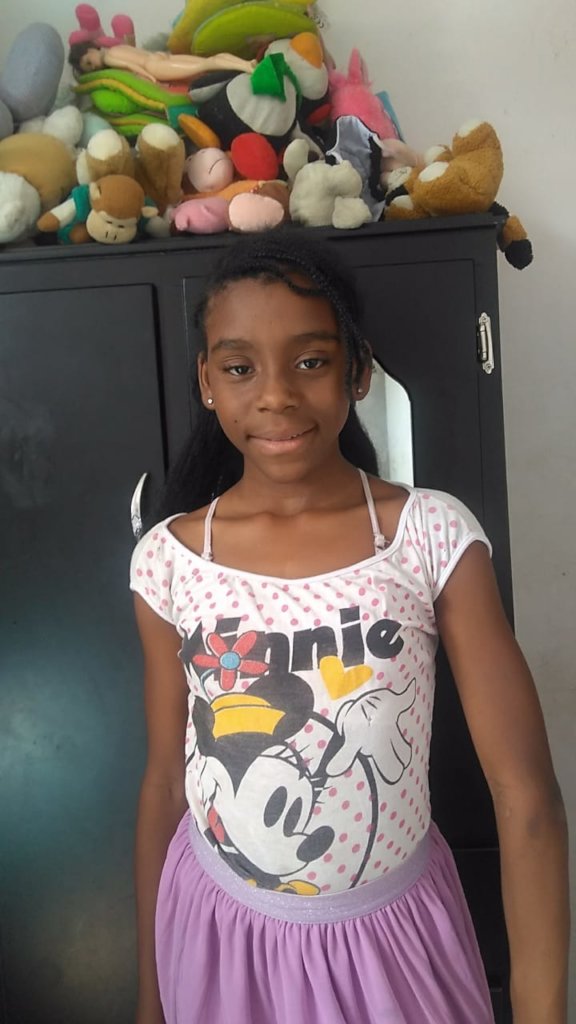 Sara came into the Foundation in January 2020, along with her brothers.
They conform a family of 7, and live together in the city of Medellin.
Their father has been unemployed for several years, and the mother is the only one working.
This situation yields a very constricted and scares life in many ways.
They live in commune 8 of Medellin. Their mother works out of home, and their father stays at home, taking care of Sara and her 4 brothers.
Their father suffers from insomnia, which causes a lot of daily irritability and frustration.
Sara suffers from many fobias, difficulties for learning, and language delays. Also, her nutrition is very precarious.
The Foundation is a safe space for Sara and her brothers.
Their parents are grateful that all of their children (except for the youngest 3 year old daughter) are beneficiaries of the Foundation.
Sara eats greater amounts of food throughout the day, she can now drink milk, which was something they were not being able to afford for many months due to financial scarcity.
All this thanks to the food baskets they are receiving from the Foundation. The youngest daughter is 3 years old, in a stage of growth and development, and is also beneficiary of this assistance.
The parents say: "we entered Sara into the Foundation, we received school kits at the beginning of they year, which meant we didn't have to run with those costs, which were beyond our budget, and lifted a heavy load from our shoulders, obtaining the tools our children needed for studying."
The presence of the psychologist and the teachers have helped the girl face some of her fears, such as facing new things and developing friendships outside the family.
We have witnessed progress in her language development, and even though she still faces challenges in the academic area, we have seen commitment and responsibility.