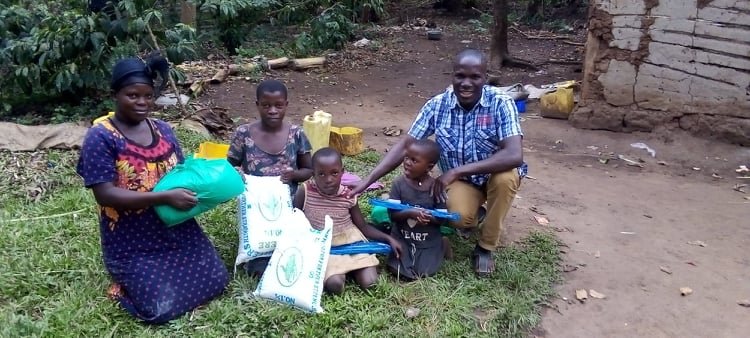 Hello Greetings Partners,
Greetings from Kassanda Children's Aid and I hope that this report finds you all in good health to all our beloved partners. I guess the almighty God has kept you well in this erratic situation of Covi19, and I take this opportunity to send a comforting message to our partners who have lost their beloved ones but I encourage you to be strengthened in God because He is over all.
In the Month of October 2020, 15 candidates went back to school, they were, Primary Seven, Senior Four, Senior Six and all graduates in their last year of 2020. Kassanda Children's Aid had only one student in Senior Four. She started school successfully and she reported back at home on 15/12/2020 for a short holida. We shall know whether all children will start school in January soon but due to elections this year we are unsure.
Our feeding program managed to distribute to some families though many have been looking for more help. We continue to get referrals from others partners in the District. I have one which I would like to share with you our partners see it below
The probation and welfare of Kassanda District referred us a family of five children and their mother for help. According to their family's statement, said that the father of the children chased them away from home because he wanted to marry another wife, when they resisted, he threatened to kill them and on several occasion he had been beating them to level of almost killing them. When the situation worsened, they decided to run away without anything. A Good Samaritan picked them from a shade of a tree. She stayed with them for four days and later took them to the district, the district referred them to Kassanda Children's Aid for food, medical, shelter, protection and education support four of the children are chronically ill.

As an organization, we managed to give them food and medication though they are still desperate for help on their needs. With those few remarks I would like to thank you our partners who have managed to start with us since we started this struggle of helping the vulnerable Children I say that nothing we can give you only to lift you to the almighty God to give you all your desires in your lives. I wish you all bright, healthy and happy new year of 2021!