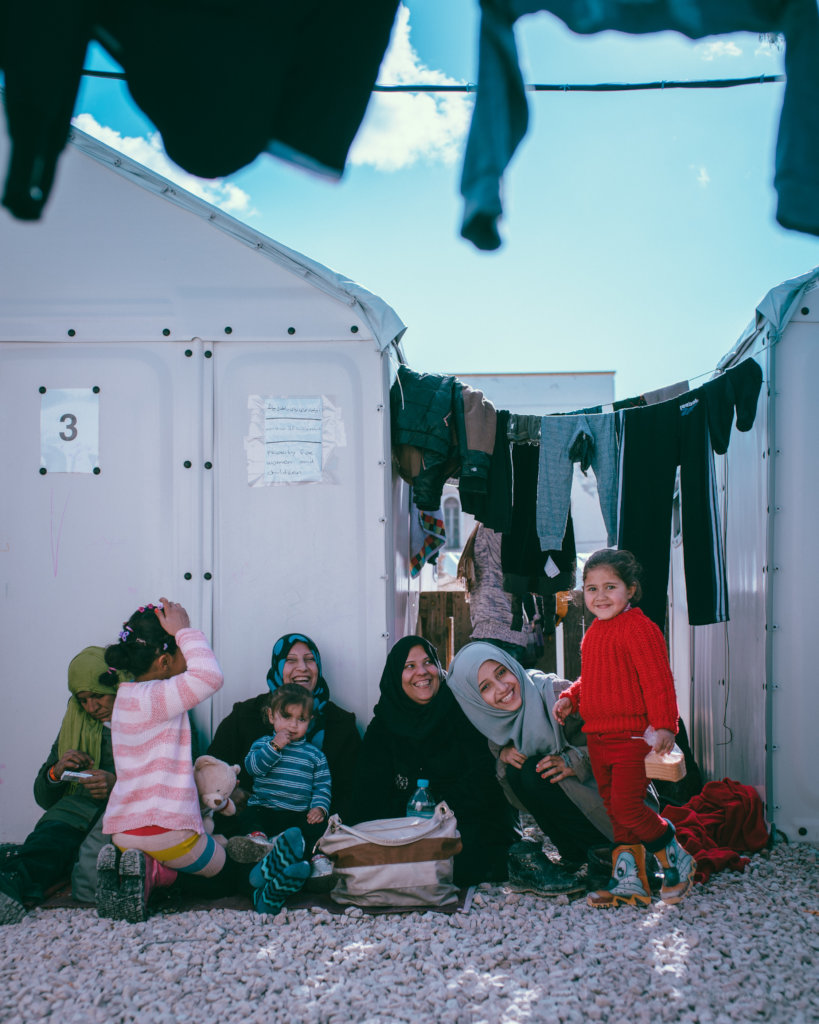 In recent months the Aegean islands in Greece have seen an unprecedented number of new arrivals to their shores. In September 2019 the number of arrivals to the islands was five times greater than in September 2018, and there is no evidence to indicate that this growth will slow as we head into winter.
Since inception our ability to act quickly and effectively has characterised our work, shaping many of our practical achievements and proving particularly useful in emergency situations. Now, more than ever, these people need support. You have helped our efforts in Thessaloniki, southern Greece and the Greek islands, allowing us to continue responding rapidly to the increasing number of arrivals by securing more nutritious food to distribute as well as essential items for hygiene and warmth.
A feeling of community and belonging can make a huge difference to a person's overall well-being, and the sharing of good quality, familiar food with family and friends is integral to this feeling in the displacement context. This year we have been able to increase funding of our partners' food bills in order to ensure that as many people as possible living in camps in Greece have access to ingredients and utensils to cook for themselves and their communities. Our partner groups order in bulk and distribute fresh and dry food to enable people to make the meals they want to eat, whenever they'd like to.
Implementing partner case study: IHA
The Inter-European Human Aid Association (IHA), one of our longest-standing partners in Greece, has supported thousands of people through its programmes since it started, facilitated by a constant flow of amazing volunteers from all over the world.
It now runs a warehouse in Thessaloniki: a hub of activity used by aid groups from across the region. Food and NFI deliveries of clothing, hygiene products, and fresh and dry food are received, sorted, stored and then collected for distribution. Although basic, these things play an essential part in ensuring that people who have been displaced have access to some level of comfort. This, in turn, can have an extremely positive impact on a person's mental and physical health. Thanks to purchases of such items as hygiene kits, "snug packs" and nappies in the stores last year, we were able to help people maintain some small sense of normality in the face of the unrelentingly harsh weather last winter.
Clothing in particular plays a big part in making people feel comfortable. During the winter months it was essential that people were properly dressed in order to fend off freezing temperatures, and IHA volunteers ensured that only the best quality, warmest items were distributed to those spending cold nights in flimsy tents. Thanks to your generous contributions we have been able to make bulk purchases of hats, scarves, gloves, sturdy boots and and thermal underwear, as well as thick, warm jumpers and waterproof jackets.
Implementing partner case study: One Happy Family
One Happy Family is one of the partner organisations for which we cover food bills. They order in bulk, providing lunch for up to 800 people every day, and have been able to adjust their quantities to account for the recent influx in new arrivals.
The centre is walkable distance from the notorious Moria camp, in Lesvos, which as we've mentioned is extremely over-capacity at the moment. It is an unfailingly positive and relaxed space, with activities in every corner, including an outdoor gym, a volleyball net, a playground, makeshift library, cafe and individual free- currency system (e.g. 1 token for a coffee). The kitchen is staffed by volunteers from the community, and they cook food from different countries on a rotation, so nobody feels left out. We can confidently say this is the best food you'll find on Lesvos - and your funds have helped us cover the bills!
Alongside essential food items, your support has enabled us to place big orders of disposable nappies which are distributed at the centre. These basic items are so important and so inaccessible for many young families on the move. Due to the unreliable sanitation conditions it is impossible for parents to make use of reusable nappies, so we were extremely glad to be able to buy so many disposable packs with your help.