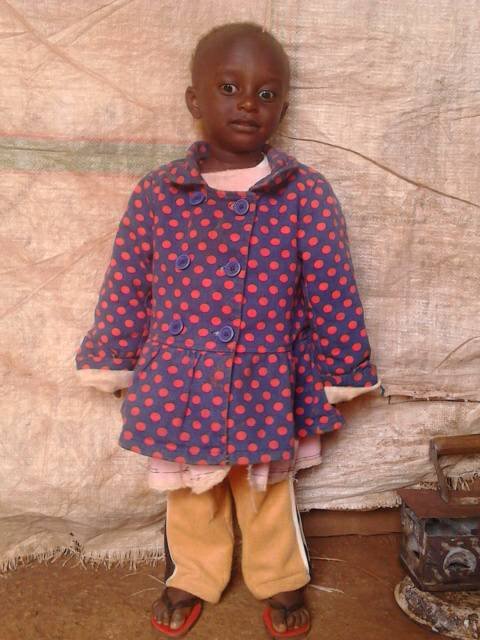 The help given to Mary in the Macheo Malnourished Program
Mary is the only child of a teenage mother who was married at the age of 17, and whose husband abandoned her during pregnancy. She returned to the family home, but her parents were not willing to give support. Being jobless, she often went without food.
When she gave birth to Mary, she did not produce enough breast milk for the newborn baby. In the course of two months, baby Mary was introduced to solid foods, which caused stomach complications and therefore she was often on medication. Her health became affected.
Mary was enrolled in the Macheo malnutrition intervention program. She was moderately malnourished, weighing just 15.8 pounds at the age of 13 months and suffered from delayed milestones, being unable to stand. She had lost her appetite and her stomach had protruded due to intestinal worms. At the beginning of her care in the Macheo program Mary was de-wormed, introduced to an exercise of standing using parallel bars supported by the caregiver, and continued to be fed with daily nutritious meals. With time she started to show some progress. Her mother was also cooperative in attending seminars and nutritional counseling provided by Macheo and local health workers.
Finally Mary benefited from normal health. She attained her expected nutritional status, gained her normal weight and recovered from her delayed milestones. Mary was released from the program weighing 19.4 pounds. Her mother was also empowered with information and seed capital for a micro business, to enable her to sustain herself and Mary.
Without your incredible help, Mary may still not be eating much or absorbing key nutrients due to intestinal worms and be unable to walk due to lack of nutrition. Thank you so much for your donations.
Anne Thompson
President Macheo US