Project Report

| Mar 16, 2017
Standing with our children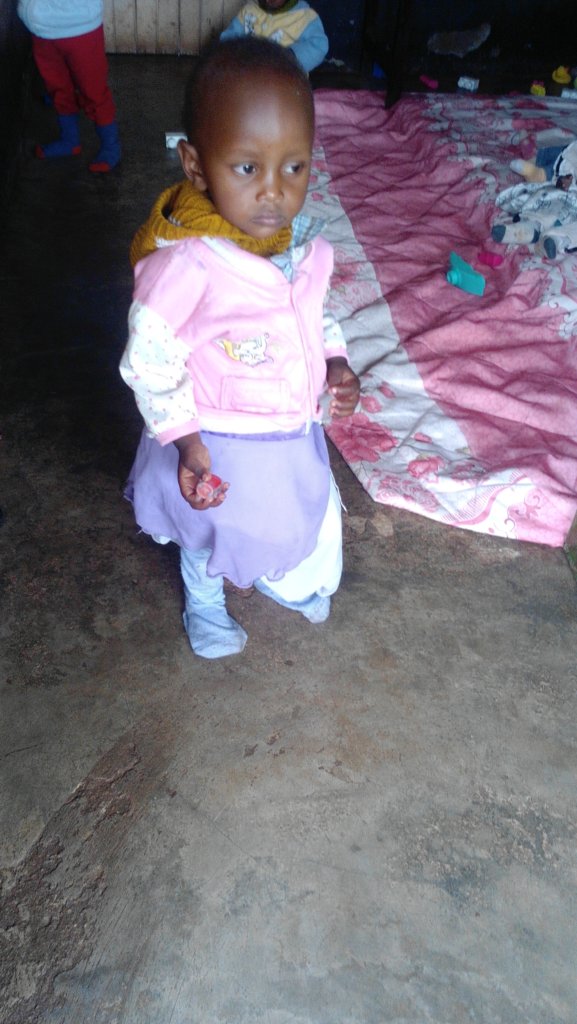 Close to 3 million people including children are in facing starvation around Kenya. Extreme weather events in the country have caused substantial disruptions in agricultural production and contributed to shortage of food. Poor rainy patterns in 2016 have led to a severe drought crisis in Kenya. The long and short rains were poorly distributed and were too little. The Kenya meteorological department in 2016 predicted that there would be drought due to the falling rains. The impact of drought on this area of Kiandutu has led to water scarcity and high prices of food. Many parents in the areas of Kindutu rely on casual jobs which are not forthcoming. With parent being unable to feed their young ones, under-nutrition is putting more children at greater risk of dying from common infections, increasing the frequency of malnourished children which is contributing to delayed recovery. This is creating a potentially lethal cycle of worsening illness and deteriorating nutritional status. We understand that poor nutrition in the first 1,000 days of a child's life can also lead to stunted growth, which is irreversible and associated with impaired cognitive ability and reduced school and work performance in future.
Tackling the problem
To help, Macheo has been working to improve accessibility to nutrition services and strengthen technical capacities by training the communities on the importance of nutrition on children. Thanks to your help we have continued to benefit 30 malnourished children from nutrition preventative and treatment services in Kiandutu. We have been giving regular supplements of nutritious feeding daily to the beneficiaries all through. The children were well fed with nutritious porridge, a well balanced diet lunch, fruits and milk.
In addition to that, the beneficiaries benefited through stimulation which was facilitated through playing with toys and interaction with care givers.Play techniques with appropriate toys and focused on helping the children stimulated were key. Mothers were also taught on how to become more by stimulating their children to play to enhance mother-child interactions. Mothers were encouraged to continue the activities at home even after exit.
The care givers also encouraged children to stand and walk along the standing-walk bar to enhance their walking.
Growth monitoring: Children's weight, length/height, and mid-upper arm and head circumferences were measured according to standard procedures. Those children who were found to have attained the correct nutrition status were exited and new ones were taken.Follow-up: Mothers/caregivers and their children were followed-up fortnightly. We also carry out systematic de-worming of children in schools so that we can reduce the effects of intestinal worms.
Community approach
Breastfeeding yields countless benefits for both mother and child. It provides children with a perfect balance of nutrients and antibodies for optimal growth and development. Macheo's Innovations for Maternal, Newborn & Child Health initiative has been working to educate mothers and families about the importance of breastfeeding in Kiandutu. The community is benefiting in the health program that targets not just pregnant women and new mothers, but also the influential people in their lives. This means reaching their husbands if they have. The program encourages women to start breastfeeding as soon as their baby is born, and to continue breastfeeding exclusively for at least the next six months.
Saving lives
Anne Waithera, our staff at Kiandutu outreach program said: "The activities of the programme have really met our needs and the community approach has been the most significant factor. We can say that this approach and our commitment are at the root of behaviour changes and practices, which have improved the nutritional situation of the children in our community.
Success Story
Story of Teresa not (her real name)
Teresa lives with her parents who earn their living income by doing casual jobs. Physically before enrolment, Teresa looked unhappy, had weak legs, dry skin, pale eyes, an extended stomach and poor appetite.
After assessment she was found to be moderately malnourished. She weighed 7 kgs at 1½ years old. She had also suffered delayed milestone (not able to crawl). According to the mother, providing nutritious and adequate meals for the family was a challenge due to scarcity of work and the father was alcoholic and unsupportive. The child was referred to hospital where she was diagnosed with low calcium and blood level. She was put under the malnourished program and was given some supplements.
The mother cooperated well by following the schedule stipulated and within some few months, Teresa had started showing signs of improvement. Teresa stayed for seven months and was exited from the program having attained normal nutritional status, having fully recovered from delayed milestone and a very happy child.
The mother was also empowered to start a new business "Thanks to this project, I have more confidence in my abilities to contribute to the development of my family. I am not obliged to wait for support from on what our husbands bring home." Teresa's mother said.