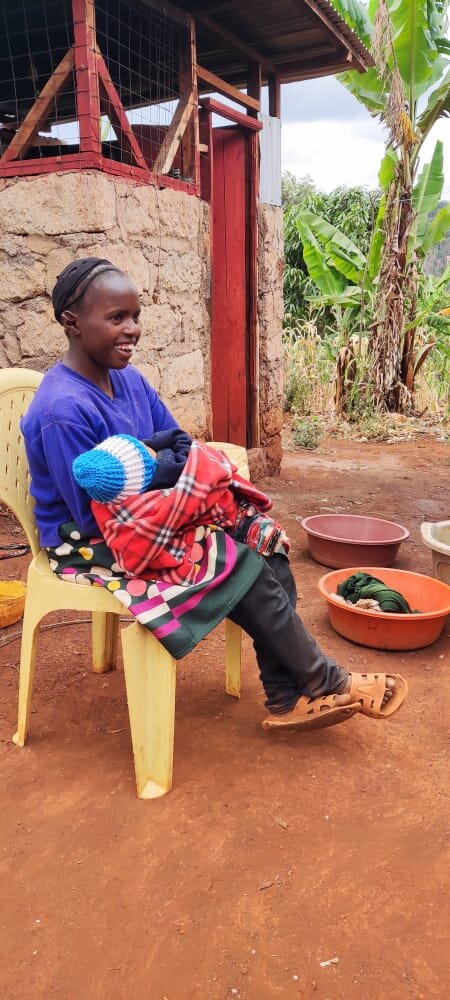 Our success Story
At one year and three months old, Josh (not real name) was malnourished, his short life had been full of incredible sadness and survival, not exactly what a little baby should be going through. Born with a cleft lip and palate, Josh had a health care journey ahead of him that would need more than one medical intervention to repair his cleft lip and malnourished condition. His mother Tabitha, worked as a manual laborer and had to take on the earning responsibility in the household since her husband was a drunkard and did not care about them. For Tabitha's family every day was a struggle with work in short supply, causing a significant impact on her ability to maintain food supplies. "I simply could not afford to provide basic needs, especially the nutritious food my young children needed for good health. Instead, my eight children struggled to survive on a diet of little more than cereal porridges, millet, maize, or rice, a diet that lacked many essential nutrients," says Tabitha.
When Macheo's social worker identified Josh, he was thin, wasted with pale eyes and palms. This was a troubling symptom of what would become a much more complex condition; malnutrition. Josh's weight was also fluctuating, he got sick so often because his body did not have the same ability to fight off infection as a well-nourished child's body would. What's more, as is common with children dealing with malnutrition, Josh had little appetite. In addition, he couldn't eat well because of the cleft lip and palate which only aggravated his condition and the complications he was experiencing. Through Macheo, Josh was enrolled in the nutrition program which provided him the medication and dietary treatment he needed including an intensive follow-up to help regain developmental milestones. With the help of Macheo, Tabitha is also learning how to provide her children with a more balanced and complete diet, even with minimal money she earns. After that, Macheo took another step ahead to help repair the cleft lip and palate. Josh would require two surgeries; lip adhesion operation to close the clefts in Josh's lip and a final surgery to bring everything beautifully together. It cost $100 US dollars for Josh to undergo the first procedure which was successfully carried out.
Despite the priceless happiness from Josh's mother when she was told that her child had successfully begun his health care journey, there were things she had to do differently. She tried very hard to treat Josh as though there was nothing different about him. "Josh is growing up to be well adjusted. 'Fearless' is one word we always use to describe him these days since he received the support from Macheo. He is willing to do anything and has the spunk to try to do it," says Tabitha. "At first I was devastated and scared. I was concerned about what Josh would look like for the rest of his life. I wanted to make sure that his face would appear symmetrical but I didn't earn enough to make this happen. For the cleft lip repair, it took one week for him to recover, and we had to get used to not seeing a hole in Josh's lip. My hope is that he recovers from the cleft palate repair in the next surgery within two days, then he can get back to eating regular baby food."
Tabitha was moved by the compassion and generosity of everyone who has played a role in Josh's care. She remains grateful to Macheo who helped Josh turn into a happy, confident and charming boy he is growing up to be. He is now healthy, part of a family that absolutely adores him, and has a future that has been re-written and is filled with hope. Macheo feels compelled to make sure that Josh undergoes a second surgery which according to the doctors is a costly procedure that the family can not afford to raise. Tabitha looks forward to her son Josh having a future that has been re-written and is filled with hope towards fully recovery of Josh's condition. Macheo is currently facilitating enrollment of Josh into the National Hospital Insurance Fund, a scheme that would offer him free treatment for the surgery. Unfortunately, Josh has never acquired a birth certificate making it impossible to kick start the process.