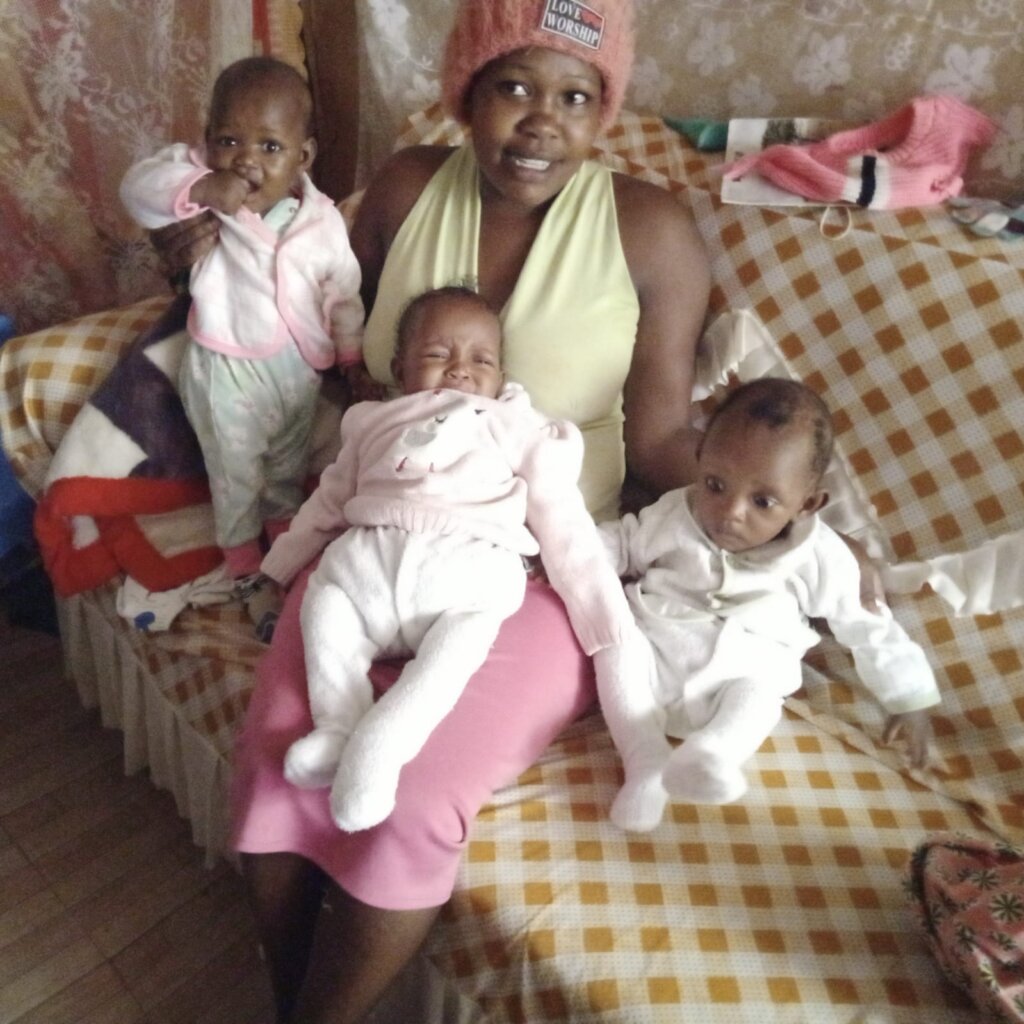 Our Success
Alan, Joy and Sylvia* (not their real names) are triplets and secondborns. They live with both their parents in the slum area.Their father is a casual labourer and their mother was operating a small business before she delivered them and had to stop to take care of her children.
"As I attended my usual antenatal clinics, my doctor advised me to get a scan to check the progress of my unborn baby. The results were surprising to me and my whole family. I would be having triplets." Clare, their mother, explained.
"The shocking news made me develop high blood pressure that had me admitted to the hospital for close monitoring. My children were thus born prematurely and weighed less than 2kgs" she continued. "My husband and I could barely afford to buy food, let alone take care of three babies. All our savings had gone towards my medical bills"
When we met Clare, her triplets were restless, crying and very irritable. Clare was alone as she had no one to help her take care of her triplets. She was feeling very overwhelmed and out of breath. She could see that her children were unhealthy and she was scared.
Through assessment and discussions with Clare, It was noted that her children were not breastfeeding enough since she would only breastfeed them on one breast. Her other breast had sores and she was instructed by her doctor not to breastfeed. Clare felt desperate!
We immediately supported her with formula milk to give to her babies, who were malnourished.
Through teamwork and the use of different interventions such as emergency family support (cash transfer) and her strong will, Clare was able to prioritize her family's needs and also seek medical treatment for her breast.
Clare received mental health support as well as nutrition education and diet counselling, which included training on a properly balanced diet, foods that facilitate milk production and also on exclusive breastfeeding.
Continuous monitoring and follow up on Clare and her triplets were done.
Today Clare's children are doing well. They are stable, gaining weight and sitting down without support. Clare is a proud mother. She is happy and healthy. She is happy to watch her children grow.