Project Report

| Jun 17, 2019
Progress attained in first 1000 days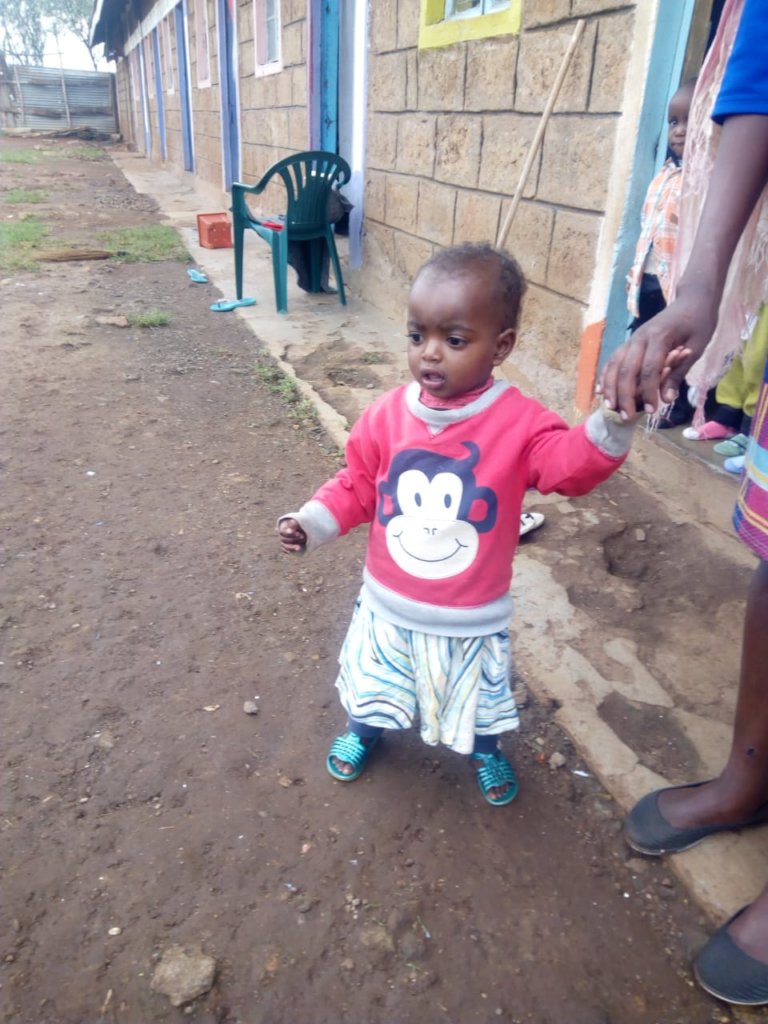 From the field….A child's success story, because of your support!
At seven months old, many babies start to sit up, hold on to things with their hands and usually are able to roll over. The story of baby Nyokabi was different. She couldn't do anything, as she was too weak.
Nyokabi's Mum, Nyambura, recalls how her baby got sick for the first time. "she was only three weeks old when she was admitted to hospital with breathing difficulties. She was diagnosed with pneumonia and given medicines to cure her. Since then she has had different health challenges. Due to the health challenges, Nyokabi could not feed well.
By the time Nyokabi was referred to Macheo by the social worker, she only weighed 11 pounds at seven months. She had developed frequent diarrhoea and was vomiting. She had grown so weak and couldn't turn her eyes. She was taken to hospital by the health service provider and was diagnosed with malnutrition and blocked intestines. She was given medicine and joined our malnourished children intervention, where she is receiving nutritious food to help her gain weight.
Currently, Nyokabi is fourteen months-old and at a healthy weight. She has a good appetite, and is very active. Her favourite pastime at the center is to play with the toy dolls. Nyokabi's mother has participated in our nutrition seminars provided at the Kiandutu outreach center, learning about healthy food options. Their family still receives regular visits by our nutritionists. Nyokabi's growth will continue to be monitored until she turns two, at which point she will graduate from the nutrition program.
The first one thousand days is a very important stage for fighting chronic malnutrition. During this window much of a child's development occurs (the development of the brain and major organ systems). Subsequently this window of development is closed, and not much can be done to reverse the results to growth and development that has occurred. Children at this stage who are chronically malnourished hit developmental milestones far behind their non-stunted peers, score lower on verbal reasoning and are more prone to infectious disease. This window during infancy, this infamous "thousand days", is very small. So small and so fragile, in fact, that many members of the global health community consider it the do or break period for a child.
Because of your continued support, children like Nyokabi are spared these serious stunted developmental results. MacheoUS is very grateful for your kind consideration to our cause.
With regards,
Team Macheo US