Project Report

| Dec 16, 2016
The Faraja Cancer Support Fund- Progress Report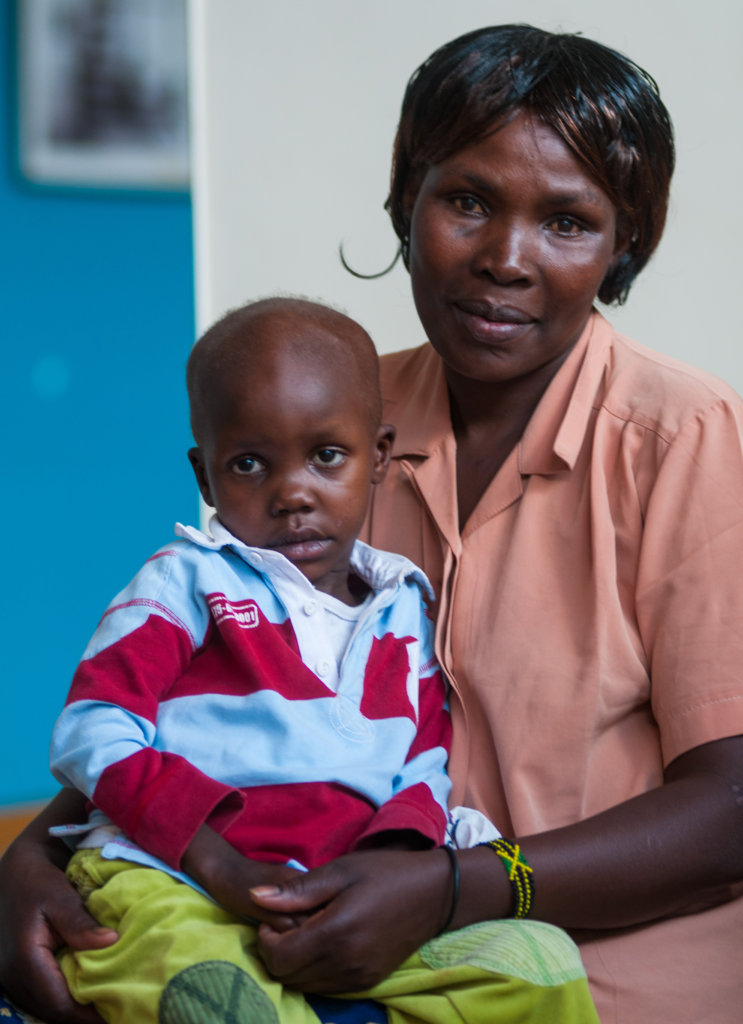 FARAJA AT 6
As we head to the festive season and the beginning of a new year, I thought I would share Faraja's progress over the last 6 months. We are proud to have officially launched the Faraja Cancer Support Fund on the 12th of November 2016. It marks the beginning of a journey for cancer patients who can have now have access to life saving treatment and consequently, a real chance at recovery.
"If it was not Faraja Cancer Support, I would only help my child by giving him pain killers. We had no other way of alleviating his pain" – Melvin's Mother, Margaret.
Melvin is a three and a half year old boy that we are currently supporting under our medical assistance program. He has early stage kidney cancer, which gives him a good chance at recovery if treatment is sought early. Lucky for Melvin, his mum took him to a referral hospital in Kenya's Rift Valley called the Moi Teaching and Referral Hospital, after his constant stomach ache did not cease. Faraja works closely with oncologists around the country who send needy cases to us for financial assistance. Melvin's mother fundraised to get bus fare for herself and her baby to travel to Kenya's capital Nairobi and apply for financial aid. Melvin is currently undergoing 25 sessions of radiotherapy treatment that will cost about Kshs 200,000 ( $2000). All this has been made possible thanks to the generous donations made to the Faraja Cancer Support Fund.
Sadly, more help is needed to assist not only children like Melvin but also adults who are in need of medical assistance. The Faraja Cancer Support Fund has so far raised Kshs 60 million ( $600,000) The Fund's goal is to raise at least Kshs 100million (US $ 1million) within 2 years. A corpus of funds that, when invested, will generate a perpetual stream of income for Faraja. This will give hope and a real chance of recovery, to children like Melvin and adults, fighting cancer, every year forever.
Top line statistics on the cancer scene in Kenya
3rd leading cause of morbidity in Kenya
1 in 10 children will survive compared to 85% of children in the UK
27,000 annual mortality rate with 50 % of cancer diagnosed with cancer in England and Wales survive
14 oncologists nationwide compared to 766 in the UK ( by 2014)
45 million: population of Kenya.
2 national radiotherapy machine. 1 frequently breaks down due to excessive use
KES 1,000 radiotherapy per session
1-year average waiting time at Kenyatta National Hospital.
KES 8,000 radiotherapy per session at private clinics
We put together a video that highlights what Faraja has achieved now that we are celebrating six years of giving hope, help and life to cancer patients and their care givers. Click here to view it.
Where we raise and how we spend our money
Faraja Cancer Support Trust is a charitable trust that solely relies on donations for her operations. The Faraja Cancer Support Fund was an idea conceptualized from the need to have a perpetual stream of income for medical treatment. This allows our other fundraising activities ( White Water Rafting and Kenya's Biggest Coffee Morning) to cater for our running costs. Initial deposits into our medical fund came not only from my two bike rides ( 2013 and 2015) but also from cash deposits and donations via Global Giving's match days and a community grant from the Roomera Foundation. We also had a successful golf day and carnival ball held in October 7th 2016 that was organized by a friend of Faraja in loving memory of a wife/friend who passed on from breast cancer. Proceeds from these two events went directly to our medical fund. Most recently, a popular restaurant in Nairobi published a cook book whose proceeds go directly to our medical fund. To view a full breakdown of our financial statement over the last six months click here https://farajacancersupport.org/news-media/faraja-news/
"I thought that I would become the families breadwinner after my mum was diagnosed with cervical cancer but thanks to the support we have received at Faraja, we have hope and hope is what we desperately needed"- Evelyn, 21 year old care giver to 53 year old Sibia Nyaboke.
We would like to take this opportunity to thank you for your support and wish you a very Happy Festive Season and a very Happy 2017.